In-line Filters
Reach out to our team for ordering information.
CUSTOMER SERVICE
For product specifications, service, and certificate requests, please call our Customer Service team.
Product description
Ordering information
In-line filters protect your vacuum pump and outlet gas environment. Easy-to-use sterile and disposable in-line filters contain a hydrophobic PTFE membrane. Ideal for confining and isolating infectious and hazardous materials in vacuum systems and protecting your laboratory.
Features and benefits:
Pre-sterilized using gamma
High quality PTFE hydrophobic membrane
Ultrasonically welded polypropylene housing
Channeled flow path for even distribution over membrane surface
Stepped barb ports from 1/4 to 3/8 in.
Applications:
Protects vacuum systems from pathogen contamination and vacuum pumps from aerosol corrosion
Sterile gas purging of culture vessels
Venting of bioreactors, fermentation tanks and carboys
Filtering aggressive solvents
Protects work area from airborne pathogens and hazardous vacuum pump exhaust
Technical specifications:
Housing
Polypropylene
Sealing technology
Ultrasonically welded
Membrane material
PTFE (Polytetrafluoroethylene)
Pore size
0.22 µm
Membrane diameter
50mm
Connectors
1/4 to 3/8 in. barb port
Cat. No.
Description
Qty.
CHPG1100
Hydrophobic PTFE in-line filter -
0.22 micron - sterile - 50mm
10/pk, 5 pks/cs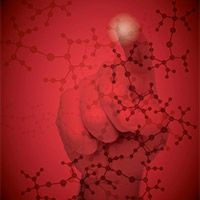 Lab Briefings Webinar Series
Cardinal Health Lab Briefings is an educational webinar series that provides clinical insights, industry information, and hot topic updates across a variety of diagnostic related issues.  Cardinal Health sponsors these webinars with support from leading industry experts and opinion leaders. Receive CE credits by watching past and upcoming webinars at no cost.