Pressure-Sensitive Labeling Tapes
Reach out to our team for ordering information.
CUSTOMER SERVICE
For product specifications, service, and certificate requests, please call our Customer Service team.
Product description
Ordering information
Pressure-sensitive labeling tapes adhere to any dry surface from refrigerators to oil baths. Write on them with an ordinary marking device. Tapes are resistant to oil, water and acid and withstand a wide range of temperatures. The adhesive permits you to remove and transfer labels without leaving residue. 3 in. core. 60 yds. of tape per roll. 
Cat. No.
Description
Qty.
½ in. wide
L1600-50A
White
1/ea
L1601-50A
Yellow
1/ea
L1602-50
Green
1/ea
L1603-50
Red
1/ea
L1604-50A
Orange
1/ea
L1605-50
Blue
1/ea
¾ in. wide
L1600-75A
White
1/ea
L1601-75A
Yellow
1/ea
L1602-75
Green
1/ea
L1603-75
Red
1/ea
L1604-75A
Orange
1/ea
L1605-75
Blue
1/ea
1 in. wide
L1600-100A
White
1/ea
L1601-100A
Yellow
1/ea
L1602-100
Green
1/ea
L1603-100
Red
1/ea
L1604-100A
Orange
1/ea
L1605-100
Blue
1/ea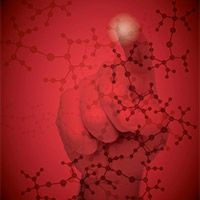 Lab Briefings Webinar Series
Cardinal Health Lab Briefings is an educational webinar series that provides clinical insights, industry information, and hot topic updates across a variety of diagnostic related issues.  Cardinal Health sponsors these webinars with support from leading industry experts and opinion leaders. Receive CE credits by watching past and upcoming webinars at no cost.