Data Loggers
Reach out to our team for ordering information.
CUSTOMER SERVICE
For product specifications, service, and certificate requests, please call our Customer Service team.
Product description
Ordering information
Micro-Therm USB data loggers feature a three-digit LCD display and built-in USB 2.0 connector for monitoring and recording temperature or relative humidity (rH). Manufactured to stringent standards, the data loggers are 4.3 in. long by 1 in. thick. They feature a wide temperature range, high accuracy and large 8,000 or 32,000 sampling memory. They also offer analysis functionality such as statistics maximum, minimum and average, enabling a quick glance summary of the environment and historical breakdown. Data can be displayed on the small numeric LCD screen or downloaded to PC via the USB 2.0 connector. To further ensure easy global usage, the battery is easily replaceable since it is a standard model used worldwide.
NIST Compliant® with certificate
High resolution 16-bit logger
High sampling rate of one per second
High functionality low cost multi-trip logger for an unbroken cold chain
USB 2.0 interface for fast track communication and firmware updates
Unique Boomerang feature automatically creates and emails PDF data report when connected to PC
Rapid data download to graph, table view and Excel spreadsheet
Built-in LCD with decimal point readings and LED alarm indicator
High accuracy sensors with 16-bit resolution
Up to a two-year battery life using Nano Watt technology
Up to 8,000 and 32,000 sample memory accommodating long-haul transports
Reed switch using magnet key to mark time stamps, activate and stop logging
Built-in real time clock and calendar
Dust and water proof
Wall mounting cradle for fixed monitoring
Includes Mirco-Therm Lite software and manual 
LCD display: When exposed to temperatures below 5°F (-15°C) Liquid Crystal Displays (LCD) lose contrast and their refresh rate slows. This may result in illegible readings shown on the display. The decline of the LCD function does not affect the sensor recording temperature and the correct values are captured.
Cat. No.
CHD00408
CHD00408RH
Range
-40°C to 80°C temp
-40°C to 80°C temp / 5 to 95% RH
Accuracy
0.3°C temp
0.3°C Temp / 2% RH
Resolution (16-bit)
0.1°C display / 0.06°C software
0.04°C display / 0.06°C software / 0.5% RH
Data capacity
8,000 samples
32,000 samples
Sampling rate
1 per second to 1 every 2 hours
1 per second to 1 every 18 hours
Boomerang feature
No
Yes
Alarm
No
LED indicator
Battery life
~ 1.5 years
~ 2.0 years
Dimensions with cap
4.3 x 1.5 x 1 in. (11 x 3.9 x 2.6cm)
4.3 x 1.5 x 1.2 in. (11 x 3.9 x 3cm)
Compliance
IP68, EN12830, CE
IP54, EN12830, CE
Wall mount
No
Yes
Output
USB 2.0 interfaceUSB 2.0 interface
Weight
1.6 oz. (45.5 grams)
Display
3-digit 7-segment LCD with decimal point
Indicator
Low battery warning
Battery
Replaceable 3V lithium battery - CR2032
Software
Micro-Therm Lite for Windows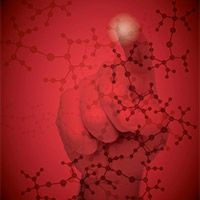 Lab Briefings Webinar Series
Cardinal Health Lab Briefings is an educational webinar series that provides clinical insights, industry information, and hot topic updates across a variety of diagnostic related issues.  Cardinal Health sponsors these webinars with support from leading industry experts and opinion leaders. Receive CE credits by watching past and upcoming webinars at no cost.