Traceable® Mini-Alarm Timer/Stopwatch
Reach out to our team for ordering information.
CUSTOMER SERVICE
For product specifications, service, and certificate requests, please call our Customer Service team.
Product Description
Ordering Information
This Traceable® mini-alarm timer/stopwatch has an extra-large, four-digit LCD that can be read from 8 ft. away. You can program it in the countdown mode from 99 minutes, 99 seconds to zero in any second increment. In the stopwatch mode, the unit will count up to 59 minutes, 59 seconds and automatically roll over to zero and continue timing. The high-decibel alarm can be turned off manually or is automatically silenced after 1 minute. Individually-numbered keys make it easy for you to set the timer.
The timer is accurate to 0.01%. A magnetic back allows timer to be placed on incubators, titrators and most lab equipment. It also has a flip-open easel for standing on the lab bench, a spring fastener for clipping to a lab coat and a hole for a lanyard. The timer comes with a two-year, continuous-use silver oxide battery. The timer is supplied with an ISO/IEC 17025 serial-numbered certificate to indicate traceability to standards provided by N.I.S.T. Dimensions (W x H x D): 2½ x 2¼ x ½ in. Wt. 1½ oz.
| Cat. No. | Description | Qty. |
| --- | --- | --- |
| C6510-12 | Traceable® mini-alarm timer/stopwatch | 1/ea |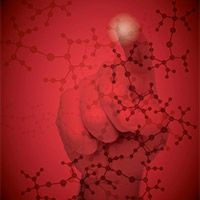 Lab Briefings Webinar Series
Cardinal Health Lab Briefings is an educational webinar series that provides clinical insights, industry information, and hot topic updates across a variety of diagnostic related issues.  Cardinal Health sponsors these webinars with support from leading industry experts and opinion leaders. Receive CE credits by watching past and upcoming webinars at no cost.