Siemens Sysmex CA-600 Systems
The Sysmex® CA-600 Systems are compact, fully automated systems. Offering the smallest footprint in its class, the systems are ideal for low-volume laboratories or as a backup instrument for large laboratories.
Reach out to our team for ordering information.
CUSTOMER SERVICE
For product specifications, service, and certificate requests, please call our Customer Service team.
Product description
Ordering information
Proven economy with two model configurations
Some labs need routine testing. Others need routine and specialty testing. With models custom-tailored to the needs of each, labs get the solution that fits their needs. The Sysmex CA-620 System offers clotting testing methodology for laboratories that primarily perform routine tests, and the Sysmex CA-660 System offers clotting, chromogenic* and immunologic* testing for laboratories that require a broader test menu and perform specialty testing.
Features and benefits
Convenient system that saves you time and money

Economical testing solution tailored to your needs
Easy to learn and use so that costly classroom training is not required
The Siemens commitment to standardized reagents, quality control and consumables reduces waste and saves time through streamlined ordering and maintenance
Nearly a year between service visits

Reduces hands-on time and increases walkaway ability

Automated probe rinse eliminates manual steps

Simultaneous analysis of results frees up time

Increase D-Dimer throughput by 40%

Hand-held two-dimensional barcode reader simplifies the data entry process for ISI, control and calibrator values, lot numbers and expiry information

Sample barcode reader provides simplified sample ID processing and enables security and integrity of patient records

Makes a big impact with the smallest footprint

25% less power consumption
Minimal consumables needed—only CA Clean I, CA Clean II, and reaction tubes
Only one reaction tube used per test

Consistently monitors your patients, from lab to lab

Results correlate with the entire line of Siemens hemostasis systems
Provides confidence through standardized results
Specifications
Dimensions
22.5 x 19.5 x 19.5 in. (W x D x H)
Weight

Approx. 94.6 lb

Method/channels

Clotting/4, chromogenic* and immunologic*
Source lamp

Clotting: 4 LEDs with 660 nm/wavelength

Chromogenic: 1 LED with 405 nm/wavelength*

Immunologic: 1 LED with 575 nm/wavelength*

Sample capacity
10 sample tubes
Throughput (approx.)

PT: 60 tests/hour
D-Dimer: 16 tests/hour

PT, APTT, Fibrinoogen: 48 simultaneous tests/hour

PT/APTT/Fibrinogen/AT: 40 simultaneous tests/hour

PT/APTT/Fib/D-Dimer 32 simultaneous tests/hour

Access mode

Continuous random access (reaction tubes)

Calibration
Automatic predefined calibration
STAT
1 priority position

Reaction tubes

Single
Reaction tube loading
60 reaction tubes onboard
* Offered on Sysmex CA-660 System only
| Cat. No. | Description |
| --- | --- |
| 10712039 | Sysmex CA-660 Coagulation Analyzer |
| 10712040 | Sysmex CA-620 Coagulation Analyzer |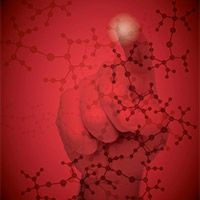 Lab Briefings Webinar Series
Cardinal Health Lab Briefings is an educational webinar series that provides clinical insights, industry information, and hot topic updates across a variety of diagnostic related issues.  Cardinal Health sponsors these webinars with support from leading industry experts and opinion leaders. Receive CE credits by watching past and upcoming webinars at no cost.