Siemens Sysmex CS-2500 System
Compact yet powerful, the Sysmex® CS-2500 System utilizes PSI™ technology to maximize efficiency and ensure high-quality first-run results. Designed to reduce costs, optimize workflow, and maximize operating efficiency.
Reach out to our team for ordering information.
CUSTOMER SERVICE
For product specifications, service, and certificate requests, please call our Customer Service team.
Product description
Ordering information
Maximize efficiency and ensure high-quality first-run results.

The Sysmex CS-2500 System offers mid-volume and multisite labs smartly designed technologies that improve sample management, increase efficiency, and streamline lab workflow. Advance with confidence by leveraging the features and benefits of this coagulation system.

Features and benefits
Simultaneous multiwavelength analysis and PSI technology to reduce repeat testing and manual reviews
Simultaneous multiwavelength PSI technology with primary-tube sample-volume check and double aspiration clog detection identifies and automatically manages potentially problematic test samples prior to analysis, minimizing repeat testing and manual reviews.
Lab-to-lab consistency for confident multisite patient monitoring

Identical cutoff values and results that correlate with the entire Siemens family of hemostasis systems allow standardized monitoring of patients from lab to lab.
Standardized software, reagents, controls, and calibrators improve convenience, offer cost savings and reduce waste for more efficient labor utilization.

High-capacity performance with extended walkaway time

Fully loaded reagent capacity of up to 40 reagents and 5 additional buffer or diluent positions support up to 3,000 tests* onboard.
Flexible vial-type management enables use of multiple vials for variety of tests simultaneously.

Uninterrupted workflow delivered in a compact, footprint



Sophisticated cap-piercing technology supports use of various capped and/or uncapped sample tubes and cups for dependable throughput under all conditions.
The system supports simultaneous processing of normal and micro-mode samples.
Daily maintenance can be performed in less than 5 minutes and recorded at the touch of a button.

A wide spectrum of assay parameters and testing methodologies, plus intuitive software

Optical methodology displays clot formation
Multidilution analysis (MDA), automated repeat, redilution and reflex testing are consolidated on one platform
24-in. touchscreen and Windows 7-based software

The system provides high test throughput with traceability of sample results and audit trails.
* Test capacities: PT—3000; PT/APTT—2880; PT/APTT/Fbg—2840.
Specifications
Measurement channels

10 single channels for chromogenic, immunoassay, and aggregation methods
10 wells (mixing function using stir bars possible for 4 wells)
Simultaneous five-wavelength photometry in all detector channels (340, 405, 575, 660, and 800 nm wavelengths)

Sample capacity

50 samples; five racks with 10 samples per rack (maximum load)

Throughput** (tests/hour)

Approx. 180 PT tests/hour
Approx. 180 APTT tests/hour
Approx. 180 simultaneous PT/APTT tests/hour
Approx. 95 simultaneous PT/APTT/AT/DD (results for normal mode processing)

Operation

Access mode: Continuous reagent-, consumable-, and sample-loading capability; STAT: 5 priority positions

Reaction tubes
Type: Single reaction tubes; Loading: Automatic continuous-access, 500 reaction tubes onboard
Data storage
Approx. 10,000 samples with a maximum of 60 results per sample
Dimensions

Main unit: Approx. 30.6 (W) x 35.2 (D) x 27 (H) in.

Pneumatic unit: Approx. 11.1 (W) x 14.1 (D) x 15.7 (H) in.
Terminal (PC): Approx. 13.3 (W) x 15 (D) x 3.95 (H) in.
Terminal (monitor): Approx. 21.8 (W) x 4.8 (D) x 15.8 (H) in.


Weight

Main unit: 242.5 lb.
Pneumatic unit: 37.5 lb.
Terminal (PC): 15.08 lb.
Terminal (monitor): 12.3 lb.


Operating voltage

Main unit: 100-240 V
Pneumatic unit: 100–117 V/220–240 V

Power consumption

Main unit: ≤800 VA
Pneumatic unit (processing): ≤280 VA

Main frequency
50–60 Hz
Operating temperature
15–30°C
| Cat. No. | Description |
| --- | --- |
| 11239235 | Sysmex CS-2500 coagulation analyzer |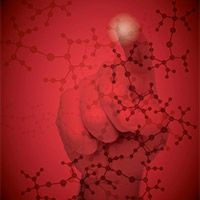 Lab Briefings Webinar Series
Cardinal Health Lab Briefings is an educational webinar series that provides clinical insights, industry information, and hot topic updates across a variety of diagnostic related issues.  Cardinal Health sponsors these webinars with support from leading industry experts and opinion leaders. Receive CE credits by watching past and upcoming webinars at no cost.