Siemens Sysmex CS-5100 System
The Sysmex® CS-5100 Hemostasis System is a fully automated coagulation system for high-volume labs.

Reach out to our team for ordering information.
CUSTOMER SERVICE
For product specifications, service, and certificate requests, please call our Customer Service team.
Product description
Ordering information
A fully-automated coagulation system for high-volume labs.
Smart-design Preanalytical Sample Integrity or PSI™ technology checks primary tube sample volumes to identify and automatically manage problematic test samples prior to analysis, minimizing repeat testing. The Sysmex CS-5100 System offers high-volume and multi-site labs advanced features and benefits—for a streamlined workflow and high-quality test results on the first run.
Primary tube sample volume check identifies potential inaccuracies caused by improper sample collection

Accepts or flags sample results based upon an incorrect tube fill volume according to user-programmable configuration settings
Simultaneous multi-wavelength scanning of clotting reactions at 340 nm, 405 nm, 575 nm, 660 nm, and 800 nm

Features and benefits
Wide optical spectrum handles a broad range of assays for testing consolidation

Performs coagulation assays using 4 different measurement principles on a single platform
All reaction detectors can be used for clotting, chromogenic, immunoturbidimetric, and aggregation* assays
Reduces effects of interfering substances on the absorbance spectra by automatically selecting the appropriate wavelength
Sophisticated software algorithms record, monitor, and check reaction kinetics to determine the correct clotting time

Advanced workstation capabilities increase productivity

 

High throughput of up to 400 PT/APTT tests per hour**
Onboard capacity of up to 3,000 tests and up to 40 reagents, and more than 11 hours of walkaway time
Continuous loading of patient samples, reagents, and consumables
Third-generation cap-piercing technology
Primary tubes, pediatric tubes, and sample cups can be loaded on the same rack, and STAT samples can be loaded for priority testing at any time

 

Intuitive user software offers operators a dynamic, customizable environment

Fully-automatic user maintenance logging with inspection ready checklist
Software supported error management and troubleshooting guide provides condition and actions for resolution
User-defined audit trails with data storage for up to 60 results per sample (for up to 10,000 samples) allow detailed traceability of results

True consistency and powerful connectivity support easy integration

System shares the same reagents, controls, calibrators, and sample reference ranges with Sysmex CS and CA systems
Flexible, multidisciplinary connectivity to Siemens automation solutions for scalable lab automation
Specifications
Sample capacity

100 samples; 10 racks with 10 samples per rack (maximum load)

Throughput** (tests/hour)

Approx. 400 PT tests/hour
Approx. 400 APTT tests/hour
Approx. 400 simultaneous PT/APTT tests/hour
Approx. 282 simultaneous PT/APTT/AT/DD (results for normal mode processing)

Operation

Access mode: Simultaneous random-access (samples, reaction tubes); STAT: 5 priority positions

Reaction tubes
Type: Single reaction tubes; Loading: Automatic continuous-access
Main unit dimensions
Approx. 40.6 (W) x 45.3 (D) x 50.4 (H) in. 
Pneumatic unit dimensions
Approx. 11.1 (W) x 14.1 (D) x 15.7 (H) in. 
Information Processing Unit (IPU) cart dimensions
Approx. 21.5 (W) x 35.1 (D) x 47.1 (H) in.
Measurement channels

20 single channels for chromogenic, immunoassay, and aggregation* methods
20 wells (mixing function using stir bars, possible for 8 wells)
Simultaneous 5-wavelength photometry in all detector channels (340, 405, 575, 660, and 800 nm wavelengths)
* Under development
** Throughput values were determined by the time to first result; processing capability varies depending on the reagent used. Throughput values stated above were determined using Siemens' study protocol with PT (Thromborel® S Reagent) and APTT (Pathromtin® SL Reagent) test applications
1 Based on internal validation data from Sysmex Corporation
| Cat. No. | Description |
| --- | --- |
| S10709128 | Sysmex CS-5100 |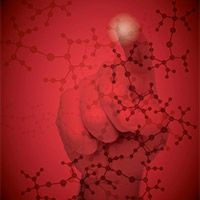 Lab Briefings Webinar Series
Cardinal Health Lab Briefings is an educational webinar series that provides clinical insights, industry information, and hot topic updates across a variety of diagnostic related issues.  Cardinal Health sponsors these webinars with support from leading industry experts and opinion leaders. Receive CE credits by watching past and upcoming webinars at no cost.