CellaVision® DM1200
Digital Cell Morphology System
Reach out to our team for ordering information.
CUSTOMER SERVICE
For product specifications, service, and certificate requests, please call our Customer Service team.
Product description
Ordering information
The CellaVision® DM1200 digital cell morphology system is designed to automate the time-consuming, manual effort associated with traditional microscopy. The system leverages proven digital image analysis technology to locate and examine cells in blood and other body fluids, saving time, accelerating turnaround, and increasing technologists' productivity throughout high-volume labs. In addition, the CellaVision DM1200 system easily adapts to any hematology workflow within hospital IT environments.
Reduces review time for differentials to make more efficient use of experienced morphologists' skills

Standardizes differential results by automating cell location and pre-classification

Enables the utilization of skills across the entire organization through real-time collaboration and centrally stored images

Supports skill expansion via a comprehensive reference library and historical patient images and comments

Improves ergonomics by reducing the neck, wrist, and eye fatigue associated with traditional microscopy
Features and benefits

Automate blood cell differentials
Automatic differential count on peripheral blood or body fluid smears
Pre-classification and grouping of similar white blood cells into 18 distinct cell classes
Pre-characterization of red blood cells for polychromasia, hypochromasia, aniso-, micro-, and macrocytosis, and poikilocytosis
Platelet estimation
High-quality images to detect cell inclusions
Streamline cell image analysis
View of all cells within a specific cell class
Comparison of different cell classes on a single screen
Magnification of individual cells for detailed analysis
Software that enables the comparison of individual cells with user-defined reference cells
Increase proficiency, efficiency, and ease of use
Continuous feed of slides, allowing for an escalating workload without increasing labor
Digital slide creation for future education and assessment
Improved ergonomics versus traditional microscopes Enhance networking and collaboration
Bi-directional LIS support
Ability to share a database with other CellaVision analyzers
Real-time, remote access to slide data from anywhere within the network
The CellaVision DM1200 system also integrates seamlessly with your existing Siemens hematology investments, including:
ADVIA® 2120i Hematology System
ADVIA Autoslide Slide Maker
ADVIA CentraLink® Data Management System
Specifications

System Components
Slide Scanning Unit
CellaVision® DM Software
PC with Windows® XP
Slide Preparation Methods (wedged)
Automated slide maker and stainers
Hemaprep® Automated Blood Smearing Instruments
Manual smears
Standard cytocentrifuge preparation
Slide Handling
Requires barcode-labeled slides with clipped/round corners
Slides are loaded into magazines with the capacity of 12 slides each
Analyzes slides with blood smears and body fluids either batched in dedicated magazines or mixed when interfaced to a LIS
Stains
Romanowsky stains (May Grünwald Giemsa, Wright Giemsa, Wright)
 
Throughput*
Peripheral blood: Up to 20 slides/hour for complete differential (100 WBC + RBC + PLT)
Digital slides: Up to 20 slides/hour for 10 x 10 mm at 10X; Up to 1.5 slides/hour for 10 x 10 mm at 10X + 50X
Body fluids (based on 6 mm sample area): Up to 15 slides/hour for differential (100 WBCs + 10X); Up to 3 slides/hour for differential (100 WBCs + 10X + 50X)
Storage Capacity
Primary storage: On local hard drive up to 4,000 slides (20 GB)
Secondary storage: Unlimited when transferred to external storage media
Weight and Dimensions
Weight 80 kg / 176 lbs
Height 710 mm / 28 in.
Width 576 mm / 22.7 in.
Depth 450 mm / 17.7 in.
Optional Software/Applications
CellaVision Remote Review Software

CellaVision Competency Online Module*

CellaVision Body Fluid Application
Accessories
Immersion Oil

Barcode-labeled slide magazines

QC barcode labels

Light tower—provides visual and audible alert to indicate system status

Label printer kit
*Processing time may vary depending on smear quality, WBC concentration and number of non-WBCs
| Cat. No. | Description |
| --- | --- |
| S10715755 | Siemens Healthcare Diagnostics Hematology Analyzer Cellavision DM1200 |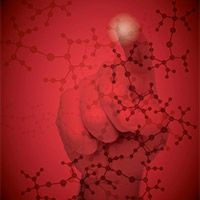 Lab Briefings Webinar Series
Cardinal Health Lab Briefings is an educational webinar series that provides clinical insights, industry information, and hot topic updates across a variety of diagnostic related issues.  Cardinal Health sponsors these webinars with support from leading industry experts and opinion leaders. Receive CE credits by watching past and upcoming webinars at no cost.