Alcor iSED
Unlike traditional ESR methodologies that measure the aggregation of the red blood cells indirectly, the iSED measures it directly and expresses the values in mm/hr.
Reach out to our team for ordering information.
CUSTOMER SERVICE
For product specifications, service, and certificate requests, please call our Customer Service team.
Product description
Ordering information
iSED® Advanced Rheology Technology
The iSED produces ESR results within 20 seconds without the variables which are commonly associated with traditional ESR testing, the most important of which is hematocrit.

iSED uses quantimetric photometry to capture the impact of the early phase of RBC sedimentation – the rouleaux formation. This stage is the most critical of the ESR because the size of the red blood cell aggregates is directly proportional to ESR values which increase according to the presence and intensity of inflammation.

iSED's micro-flow cell captures the critical kinetics of RBC in highly controlled testing environment to produce ESR results that are unaffected by the variables commonly associated with traditional ESR testing methods.

Features and benefits
| | |
| --- | --- |
| No Disposables | Traditional ESR test methods – manual and semi-automated – require graduated pipettes, special cuvettes, duplicate sample tubes, or sample transfer disposables that significantly increase the cost of ESR testing and generate contaminated waste. The iSED® samples directly from standard EDTA purple top tubes, so there is no requirement for anything other than the primary EDTA sample tube. |
| Sample Directly from Primary EDTA Tube | To increase safety, productivity, and reduce expenses, the iSED® uses closed-container sampling technology. |
| Pediatric Sample Volume | The iSED® requires just 100uL of sample for testing and a minimum of 500uL of whole blood in an EDTA primary tube to avoid QNS errors, which makes the iSED® perfect for pediatric and geriatric patients. This eliminates the need to draw two EDTA tubes or a special ESR tube. The iSED® is also compatible with BD Microtainer® MAP Microtubes. |
| 20 Second Results | Standard Westergren and modified Westegren Methods are labor intensive and require 15-60 minutes to produce a result. The iSED® requires nothing more than inserting an EDTA Primary Sample tube in the sample entry port. The iSED® has a maximum throughput of 180 tests per hour. |
| Random Access / Continuous-Feed Operation | The iSED® automatically ejects tubes into the output bin so that they can be moved directly from the iSED® to the next testing station. |
| Positive Sample Identification | Unlike external barcode scanners, the iSED's internal barcode reader and discrete sample entry port assure all samples are correctly identified and tracked. This is ideal for positively identifying patient results printed via the internal printer or through connecting with any LIS system. |
| Auto Tube Eject | Automatic Tube Eject separates the iSED® from all other ESR analyzers. Along with iSED's® speed, tube ejection allows continuous-feed operation, which eliminates traditional workflow batching at the ESR workstation. With the iSED®, ESR samples move as efficiently through the laboratory as with any other fully automated workstation. |
| Quality Controls | ALCOR Scientific takes quality control to the next level with pre-barcoded, bi-level Seditrol® human-based controls that are stored ambient and ready for use anytime 24/7. Customers can utilize ALCOR's free web-based Quality Assurance program to track results and view peer data. Seditrol® is used in the same manner as the patient sample, has 18-month shelf life from date of manufacture, and has 31-day open vial stability. |
Specifications
| | |
| --- | --- |
| Principle of measure | Photometrical |
| Results | Printed mm/hr, Range from 1-130 mm/hr |
| Sample requirements | 500uL whole blood, collected in EDTA anti-coagulant tested 24 hours from venipuncture at room temperature or refrigerated |
| Tube requirements | 13 x 75 mm, pierceable capped tube |
| Quality control | Barcoded Seditrol® QC |
| Barcode reader | Internal |
| Printer | Internal |
| Interface specifications | Serial RS232 port for LIS connection |
| Weight | 13.6 kgs / 30 lbs |
| Dimensions (H x W x D) | 36 x 27 x 34 (cm) /14.3 x 10.5 x13.4 (in) |
| Voltage | 100-240VAC |
| Frequency range | 50-60 Hz |
| Power | 160W |
| Cat. No. | Description |
| --- | --- |
| 112-00101 | ISED ERYTHROCYTE SED RATE ANALYZER |
| 112001011S | ISED ESR ANALYZER PLUS 15K TESTS |
| 112-00500 | TEST CARD, 500 TESTS |
| 112-01000 | TEST CARD, 1,000 TESTS |
| 112-02000 | TEST CARD, 2,000 QUANTITY |
| 112-05000 | TEST CARD, 5,000 QUANTITY |
| 112-10000 | TEST CARD, 10,000 QUANTITY |
| 112-20000 | TEST CARD, 20,000 QUANTITY |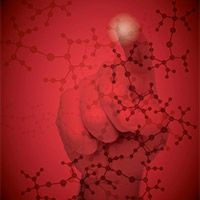 Lab Briefings Webinar Series
Cardinal Health Lab Briefings is an educational webinar series that provides clinical insights, industry information, and hot topic updates across a variety of diagnostic related issues.  Cardinal Health sponsors these webinars with support from leading industry experts and opinion leaders. Receive CE credits by watching past and upcoming webinars at no cost.