CLINITEK® AUWi PRO Automated Urinalysis System
Seamless integration of the CLINITEK Novus® Automated Urine Chemistry Analyzer and the Sysmex UF-1000i™ Urine Particle Analyzer delivers load-and-go productivity for automated urinalysis without compromise.
Reach out to our team for ordering information.
CUSTOMER SERVICE
For product specifications, service, and certificate requests, please call our Customer Service team.
Product description
Ordering information
Harnessing the Power of Two Exceptional Analyzers
The CLINITEK® AUWi System combines two of the most widely used and reliable urine analyzers with a user friendly software interface.
CLINITEK Novus® analyzer combines proven dry-pad urine chemistry technology with an easy-to-use cassette test format to ensure standardized test results
Sysmex UF-1000i analyzer standardizes and provides fully quantitative urine sediment results using high-sensitivity fluorescent flow cytometry
Workstations are linked by a common sample track and integrated with powerful workflow management software for unattended operation with complete confidence.
Features and benefits

Walkaway capability
Automatically reflexes samples requiring sediment analysis using customer-defined rules, reducing the time and labor associated with manual microscopic analysis
Autoverification of results to be reported to the LIS is based on tailored rules
Integrates urine chemistry and sediment results into a user-defined, consolidated patient report
Software automatically flags abnormal results requiring later review
Increased productivity
Continuous load-and-go processing with no centrifugation, reduced off-line dilutions, and fewer manual steps
Minimized sample handling from pre- to post-analysis
You can load up to 200 sample tubes simultaneously, and complete up to 80 tests per hour while performing other duties
CLINITEK Novus analyzer
The CLINITEK Novus® analyzer automates your urine chemistry testing and standardizes result interpretation.
Advanced color correction improves test accuracy
Clinically appropriate detection level of blood improves disease detection
Excellent correlation of urine chemistry results with those obtained on a reference system
Ability to load 450 tests at a time using the unique "load-and-go" test cassettes
True, live calibration of all analytes provides confidence in results
Over 60 years of invention and innovation in urinalysis provides the broadest range of urine chemistry analyzers

Sysmex UF-1000i™ urine cell analyzer
The UF-1000i standardizes and provides fully quantitative urine sediment results, eliminating operator to operator variability.
Automatic classification of 10 formed elements
Sediment classification is accurate and consistent
Separate measurement channel enhances bacteria detection
99% negative predictive value for screening of Urinary Tract Infections
Anti-carryover function ensures integrity of results
Reliable identification analysis and auto identification of normal samples eliminates the need for further manual steps
Reduced review rate provides greater walkaway capability
Cell counting capabilities of up to 80,000 particles reduces manual review rate
Temperature and pH normalization provides a more accurate result
Analyzing more of the sample provides fully quantitative results that eliminate subjective interpretation
Urinalysis WAM software
With the Urinalysis WAM software, you are in control of the entire testing process – a new, intuitive and easy-to-use program on a single user interface.
Customer-defined rules criteria reduces review rate and offline testing
Auto-validation of results reduces the amount of time spent reviewing data
Rules engine allows real-time data checking and automatic reflex testing
Delta checking and tracking of patient historical data by medical record numbers
Operator management function for validation and security access
Customized reports for audit trail
Specifications
Data storage
Up to 2 years of data
Maintenance
10 minutes daily; 10 minutes weekly; 10 minutes monthly
Dimensions
35 in. (D) x 63 in. (W) x 27 in. (H)
Weight

397 lbs.
Power
120 V, 50/60 Hz
Product safety
CLINITEK Novus: UL, CSA, CE, IEC
UF-1000i: UL, CSA, CE, EMC, IEC (EN), EME, EMS
AUWi PRO track: IEC (EN), EMI, EMS
Sample volume
5 mL in automated mode; 2 mL in manual mode
Sample capacity
10-position sample racks, up to 10 racks (100 samples)
Sample tubes
15-16 mm outer diameter, 100-104 mm length
Bar codes
Internal barcode reader reads Codabar (NW-7); Interleaved 2 of 5 (I 2 of 5), Codes 39, 93, and 128
Throughput
Up to 80 tests per hour
Communication
Single, bidirectional interface, connecting data manager to LIS
| Cat. No. | Description |
| --- | --- |
| 10697937 | CLINITEK Novus for AUWi PRO |
| 10720065 | Sysmex kit for UF-1000i |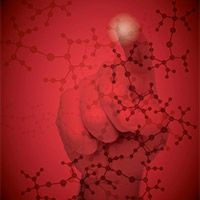 Lab Briefings Webinar Series
Cardinal Health Lab Briefings is an educational webinar series that provides clinical insights, industry information, and hot topic updates across a variety of diagnostic related issues.  Cardinal Health sponsors these webinars with support from leading industry experts and opinion leaders. Receive CE credits by watching past and upcoming webinars at no cost.