CLINITEK® Novus Automated Urinalysis Analyzer
Streamlines workflow, simplifies testing and delivers consistent, high-quality results.
Reach out to our team for ordering information.
CUSTOMER SERVICE
For product specifications, service, and certificate requests, please call our Customer Service team.
Product description
Ordering information
Improve reliability and productivity with urinalysis technology you trust
CLINITEK Novus® Urine Analyzer combines dry-pad urine chemistry technology and a cassette test format to help ensure maximum productivity and standardized testing with other CLINITEK® analyzers. Offering a full spectrum of tests and a throughput of up to 240 samples/hour, it streamlines workflow, simplifies testing and delivers consistent, high-quality results.
Features and benefits

Enhanced productivity
Accepts up to 450 test sets and processes up to 240 samples/hour for increased walkaway time
Automated entry of lot number and expiration date via RFID tag saves operator time and reduces potential for errors
Test cassettes eliminate the need to align the test strips
Built-in liquid-level sensing reduces sample preparation time
System design allows easier access to replaceable parts to streamline maintenance and cleaning 
Enhanced Reliability
Card handler provides highly reliable transport of test cards for seamless operation
Onboard barcode reader reduces potential for errors reading sample IDs
System identifies tube type and senses if cap has been removed, improving pipette reliability

LED light source and digital camera increase optical system longevity and overall uptime Easy to Use
Customer-driven design – color touch screen, tiltable display, customizable menu options
Load-and-go test cassettes and test tubes simplify operations
Online help and guidance
Supports a wide range of testing volumes – load up to 200 samples at once

Trusted Results
Clinically relevant sensitivity and specificity for peace of mind
Digital camera measures color to improve accuracy of urine test results
Standardized output – same proven test pads used in CLINITEK® Analyzer family from the point of care to the central lab. CLINITEK brand is the recognized leader in urine chemistry testing
Ready-to-use liquid calibration of all analytes provides confidence in urine test results Broad Menu
CLINITEK Novus 10 cassettes for routine urine testing
Specifications

General
| | |
| --- | --- |
| Dimensions | 25 (W) x 27 (D) x 21 (H) in. |
| Weight | 93 lbs. |
| Maximum power output | 100 VA |
| Power requirements | 100–240 VAC 48–62 Hz |
| Decibel rating | 60 dBA |
| Ambient operating humidity range | 20-80% |
| Ambient operating temperature | 18–30°C |
| Optical system | Color digital camera that captures images with a resolution of one megapixel (1400 x 750 pixels), and an LED light source |
| Urine color correction | Automatically provided |
| Compliance | TUV, CE, EMC, IEC 61326 |
| Calibration | With every Novus Cassette change (or every 24 hours when multiple same-lot Novus Cassette used within 24 hours); System completes calibration using factory entered baseline adjustment for each test pad to ensure optimal performance |
System Description
 
Throughput
Up to 240 samples per hour
Sample capacity
200 tubes (10 tubes per rack)
Sample tube requirements
Width: 0.63 in.
Height: 3.74– 4.17 in.
Load list
Available
STAT testing capability
Available
Sample ID entry
Manual, barcode, or from LIS
Result units
Conventional, conventional with plus system, SI, and SI with plus system
Test Cassettes
 
| | |
| --- | --- |
| Test sets per cassette | Minimum: 450; Maximum: 464 |
| Cassette types | CLINITEK Novus™ 10 |
| Cassette lot and expiration date entry | Automatic with RFID tag |
| Onboard cassette stability | 14 days |
Onboard Computer
 
| | |
| --- | --- |
| Memory | Patient results 7,500; Calibration results 200; Control results 400 |
| Interfaces | ASTM and HL7 |
| Display | Color touch screen display with adjustable brightness |
| Speaker | Adjustable volume |
| Barcode reading | Internal barcode reader reads Codabar (NW-7); Interleaved 2 of 5 (I 2 of 5), Codes 39, 93, and 128 |
| External handheld barcode reader | Optional |
| Ports | 4 USB, Ethernet, 3 Serial |
| Cat. No. | Description |
| --- | --- |
| SH10494134 | CLINITEK NOVUS stand-alone analyzer |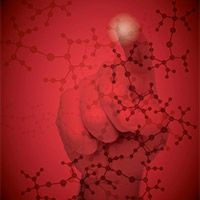 Lab Briefings Webinar Series
Cardinal Health Lab Briefings is an educational webinar series that provides clinical insights, industry information, and hot topic updates across a variety of diagnostic related issues.  Cardinal Health sponsors these webinars with support from leading industry experts and opinion leaders. Receive CE credits by watching past and upcoming webinars at no cost.