Benchtop Centrifuge 24V
Reach out to our team for ordering information.
CUSTOMER SERVICE
For product specifications, service, and certificate requests, please call our Customer Service team.
Product description
Ordering information
This 24-place benchtop centrifuge provides the largest tube capacity in our portfolio. This centrifuge is supplied with everything necessary for the modern laboratory including a horizontal rotor, buckets, caps, and inserts for tubes ranging from 0.5 mL to 50 mL.

Ideal use for this centrifuge includes serology, STAT, platelet poor plasma (PPP), platelet rich plasma (PRP), coagulation, clinical chemistry, cytology, urinalysis, and general cell and tissue processing. The exclusive airflow and rotor design guarantees the highest quality sample separations and maintains the integrity of the most sensitive specimens.
Specifications

 
Centrifuge motor
½ H.P. Brushless DC

Dimensions (HxWxD)

9 x 14.5 x 17 in.
230 x 370 x 430 mm
Timer
Electronic, w/hold or 1 to 99 minutes

Maximum acceleration time
15 seconds
Maximum deceleration time
15 seconds maximum force
24-Tube Horizontal Rotor

3,150 xg
Maximum speed
4,300 RPM
Current requirement

1.3 – 2.7 amps
Voltage requirement
115/230 volts (± 10)

Frequency
50/60 Hz
Maximum power requirements

200 watts

Protection breaker

4 amp. resettable

Weight
35 lbs. (17.7 kg)
*Maximum sample density is 1.15 grams/mL, (water density = 1.0 grams/mL)
Cat. No
Description
CA00718
Benchtop Centrifuge 24V; 24-place horizontal rotor
6 4-place buckets for 75mm and 100mm tubes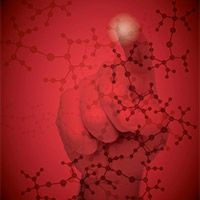 Lab Briefings Webinar Series
Cardinal Health Lab Briefings is an educational webinar series that provides clinical insights, industry information, and hot topic updates across a variety of diagnostic related issues.  Cardinal Health sponsors these webinars with support from leading industry experts and opinion leaders. Receive CE credits by watching past and upcoming webinars at no cost.