Cardinal Health™ Benchtop Centrifuge HORIZON 12 Flex
Reach out to our team for ordering information.
CUSTOMER SERVICE
For product specifications, service, and certificate requests, please call our Customer Service team.
Product description
Ordering information
Designed for routine blood and urine processing, the Cardinal Health™ HORIZON 12 Flex is the workhorse centrifuge for mid-size labs. The intuitive Flex control system makes it easy to completely customize any cycle. The digital display is clear and bright. Cycle parameters are conveniently adjusted on the fly or stored in one of 10 nameable preset slots to easily use again. After the cycle is started, the time display starts counting down to spin completion.
For added convenience, the Cardinal Health™ HORIZON 12 Flex also includes an LED lid lighting status tracker. This high visibility red LED is on when the centrifuge is running, flashing when the cycle is complete, and off when ready to for the next load. This patent-pending system easily reduces forgotten tubes: one glance and the cycle status is obvious, even in a noisy lab.
The HORIZON 12 Flex is perfectly calibrated to deliver the durability and performance that routine labs need for daily testing. With force up to 2,000 x g (3,700 rpm). Capable of holding up to 12 tubes from 3-10 mL (75–100 mm) with no need to change rotor or tube holders. The HORIZON 12 Flex arrives ready to run and includes the rotor, tube holders and all accessories in the affordable price. Designed, built and supported in the USA.
Specifications
| | |
| --- | --- |
| Maximum capacity | 12 tubes, 3-10 mL |
| Maximum speed | 3,700 RPM |
| Maximum RCF | 2,000 x g |
| Power requirements | 95–253 V, 50/60 Hz |
| Dimensions (H x W x D) | 9 x 13 x 15 in. |
| Weight | 30 lbs (13.7 kg) |
| Warranty | Two-year |
| Intended use | Platelet poor plasma (PPP), platelet rich plasma (PRP) coagulation, clinical chemistry, urine sedimentation, specialty applications |
| Cat. No. | Description |
| --- | --- |
| CA384104 | Benchtop Centrifuge HORIZON 12 Flex, 12-place horizontal rotor |

Horizon 12 Flex model includes:
Horizontal rotor
Twelve (12) 75–100 mm tube holders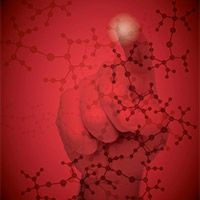 Lab Briefings Webinar Series
Cardinal Health Lab Briefings is an educational webinar series that provides clinical insights, industry information, and hot topic updates across a variety of diagnostic related issues.  Cardinal Health sponsors these webinars with support from leading industry experts and opinion leaders. Receive CE credits by watching past and upcoming webinars at no cost.