Cardinal Health™ Benchtop Centrifuge Horizon 6 Flex FA
Reach out to our team for ordering information.
CUSTOMER SERVICE
For product specifications, service, and certificate requests, please call our Customer Service team.
Product description
Ordering information
Similar to the Cardinal Health™ Horizon 6 Flex, the Horizon 6 Flex FA offers fixed angle centrifugation with cycle control in a small footprint. Cycle settings are easily controlled via an intuitive user interface with digital display screen, and can be programmed into one of 10 presets or customized on the fly. Delivering forces of up to 1,850 x g (3,900 rpm), the Horizon 6 Flex FA can spin up to 6 tubes of 15 mL (125 mm) with the included rotor and tube holders.
Once the cycle begins, LED lid lighting provides a visual status update: on when the centrifuge is running, flashing when tubes are ready to be unloaded and off when the centrifuge is ready for its next load. The digital screen also functions as a countdown timer.
A compact fixed angle countertop centrifuge with no routine maintenance, the Cardinal Health™ Horizon 6 Flex FA is ideal when fixed angle centrifugation is desired, or specimens will be analyzed on site. The centrifuge arrives ready to run, with rotor and tube holders included. Designed, built and supported in the USA.
Specifications
Maximum capacity

Up to six (6) 10 mL/17 x 75 mm,
Up to six (6) 10 mL/17 x 100 mm,
Up to six (6) 15 mL/17 x 125 mm  
Maximum speed
3,900 rpm
Maximum RCF
1,850 x g
Power requirements
115–230 V, 50/60 Hz
Dimensions (H x W x D)
9 x 12 x 14 in.
Weight
12 lbs. (5.4 kg)
Intended use
Blood chemistry specimens, urine, platelet rich plasma (PRP) and platelet poor plasma (PPP)
6 Flex FA model includes:
Fixed angle rotor
Six (6) 75-100 mm tube holders
Six (6) 125 mm tube holders
| Cat. No. | Description |
| --- | --- |
| CA3760091 | Benchtop Centrifuge Horizon 6 Flex FA, 6-place fixed angle rotor |

Accessories:
| Cat. No. | Description |
| --- | --- |
| 79-009-001 | SmartView™ platform |
| 7713068 | Tube adapters, 0.5 to 1 mL |
| 7713065 | Tube adapters, 1.5 to 2 mL |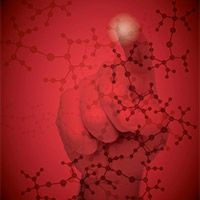 Lab Briefings Webinar Series
Cardinal Health Lab Briefings is an educational webinar series that provides clinical insights, industry information, and hot topic updates across a variety of diagnostic related issues.  Cardinal Health sponsors these webinars with support from leading industry experts and opinion leaders. Receive CE credits by watching past and upcoming webinars at no cost.