Hettich HettCube Incubators
Reach out to our team for ordering information.
CUSTOMER SERVICE
For product specifications, service, and certificate requests, please call our Customer Service team.
Product description
Ordering information
HettCube incubators and cooled incubators
A touch more control. HettCube incubators feature a 4.3 inch touchscreen providing more control and program flexibility. The easy-to-read dashboard displays the target and current temperature, the status of the device and an overview of all events and alarm messages for the past 30 days. Every irregularity caused by tolerance band violations or power failure is documented in the logbook. Set weekly program schedules as well as temperature reduction changes for days-off, nights or weekends directly on the device without the need for additional software.
Customizable settings for added security even in the event of a power failure. Various event and alarm functions are easily adjustable per unit. A lockable door and control panel cover, touchscreen with PIN protection and optional USB port key ensures sample security. Users can also define how their HettCube should respond in the event of a power failure, the HettCube can continue with its original setting or move into a safe-mode status.
Optimal conditions for your cultures. HettCube incubators combine the advantages of natural and forced convection to provide a stable and uniform environment for cultures. The fan is housed outside of the usable space, providing higher throughputs and limiting airflow inside the incubator. Temperature is primarily maintained by radiated heat to ensure even temperature distribution and to prevent hot-spots. This yields optimum growth conditions and considerably reduces the potential of samples drying out.
Extensive list of standard equipment and optional accessories.
Features:
4.3 in. touchscreen control panel*
± 1 K above ambient temp.*
30% more validated usable space*
Fan housed outside usable space*
Even & gentle temp. distribution*
Switchable, inset door hinges*
Optional glass door*
Accessories that maximize storage*
HTS telescopic rails*
Up to 50% smaller footprint*
*Inquire for more information

| Cat. No. | Description |
| --- | --- |
| 62000-01 | HettCube 200 |
| 62005-01 | HettCube 200, cooled |
| 60030 | HettCube 200 glass door (add-on item)* |
| 64000-01 | HettCube 400 |
| 64005-01 | HettCube 400, cooled |
| 60029 | HettCube 400 glass door (add-on item)* |
| 66000-01 | HettCube 600 |
| 66005-01 | HettCube 600, cooled |
| 60013 | HettCube 200 glass door (add-on item)* |

*For glass door option, order both the HettCube model and the glass door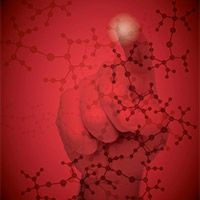 Lab Briefings Webinar Series
Cardinal Health Lab Briefings is an educational webinar series that provides clinical insights, industry information, and hot topic updates across a variety of diagnostic related issues.  Cardinal Health sponsors these webinars with support from leading industry experts and opinion leaders. Receive CE credits by watching past and upcoming webinars at no cost.