Lab Kitting Services
More than a convenience, the right specimen collection kits offer an effective combination of products, packaging, instructions and compliant labeling.  Our Cardinal Health Laboratory Kitting Advisors will work with you to customize the right kit for your needs:
Product components
Labeling & instructions
Box design, Imprinting & logos
DOT compliance
Start the kit configuration process by providing some information about your facility.
Specimen integrity

Specimen integrity

A specimen collection kit can help you achieve specimen integrity without adding costs or workload to a budget already stretched too thin.

Adherence to collection protocols
Adequate specimen quantity
Less contamination

1,2,3,4

Improved turnaround

Staff efficiency

Staff efficiency

Depending on your needs and application, the right collection kit can simplify workflow and training, drive standardization and reduce SKUs, drive efficiency of ordering and inventory management.

Laboratorians and clinicians
— More time for patients
Materials management
— More efficient ordering and less material handling

Patient satisfaction

Patient satisfaction

Specimen collection kits help decrease turnaround times and contamination rates1 which can help ensure staff and patient satisfaction.

Fewer retests

1,2,3

Faster treatment

1,2,3,4

Shorter hospital stays

1,2,3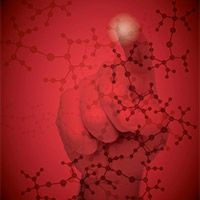 Lab Briefings Webinar Series
Cardinal Health Lab Briefings is an educational webinar series that provides clinical insights, industry information, and hot topic updates across a variety of diagnostic related issues.  Cardinal Health sponsors these webinars with support from leading industry experts and opinion leaders. Receive CE credits by watching past and upcoming webinars at no cost.