Lab Kitting Services
Having served clinical labs for over 60 years, we understand the challenges and opportunities of the lab inside and out. We know the importance of consistent protocols and ensuring specimen integrity. Our Kitting Advisors can share fresh insights and best practices to help reduce cost and improve the quality of care for your patients.
More than a convenience
The right specimen collection kits offer an effective combination of products, packaging, instructions, and compliant labeling. Whether you need test kits for your laboratory or are shipping collection kits directly to the customer or patient, our Cardinal Health Laboratory Kitting Advisors will work with you to create the right custom kit to suit your laboratory's needs.
From blood and urine collection kits to tissue biopsy and genetic testing, we can accommodate your specialized kitting requirements. You tell us the challenge, and we'll create the kit that supports your needs and testing protocols.
Your kit, your success.
Learn more about how our customizable laboratory kits can help you support your lab.
Start your kit configuration process by providing some information about your facility.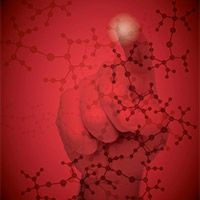 Lab Briefings Webinar Series
Cardinal Health Lab Briefings is an educational webinar series that provides clinical insights, industry information, and hot topic updates across a variety of diagnostic related issues.  Cardinal Health sponsors these webinars with support from leading industry experts and opinion leaders. Receive CE credits by watching past and upcoming webinars at no cost.