BD™ Bruker MALDI Biotyper™
A benchtop system with over 400 organisms available in its FDA-cleared library.
Reach out to our team for ordering information.
CUSTOMER SERVICE
For product specifications, service, and certificate requests, please call our Customer Service team.
Product description
Ordering information
The BD Bruker MALDI Biotyper is available in CA and CA SMART options. Both instruments connect to the BD Phoenix™ M50 System providing an integrated solution for identification and susceptibility testing. The BD Bruker MALDI Biotyper is a bench top system and has over 400 organisms available in its FDA-cleared library. Once the target plate is loaded on the BD Bruker MALDI Biotyper, identification is obtained in minutes. Data management software connects to the BD Phoenix M50 Automated Identification and Susceptibility System and the BD BACTEC FX Blood Culture System to provide an integrated microbiology solution for your laboratory.
Features and benefits
| | |
| --- | --- |
| True benchtop solution | MALDI Biotyper is a low-noise operating system with low weight, requiring less than 3 feet of counter space, meeting laboratory needs for compact system solutions. |
| Easy to use | Intuitive software, WhisperMode™ for silent and pleasant operation. |
| High sensitivity | Resolution and sensitivity of the spectrometers are tailored to the needs of microbiologists. With the most sensitive detector technology available (FlashDetector™), users benefit from having the same high performance technology as large research grade instruments without the need for long and bulky instrument flight tubes. |
| Fast turnaround time (TAT) | MALDI Biotyper systems offer the highest throughput for MALDI-TOF microbiology testing. |
| High accuracy | Greater than 98 percent accuracy compared to reference method 16S RNA sequencing in a multi-site clinical trial. |
| Highly reproducible results - run-to-run | The quick and simple Bacterial Test Standard (BTS) quality check performed before each run provides the highest standard of reproducibility. |
| Continuous operation | The self-cleaning MALDI PerpetualTM ion source permits continuous high performance with minimized maintenance requirements. Cleaning of the source using the separate IR-laser is performed easily under operator control. |
| Open microbiology concept | Open system with proven connectivity to a wide variety of lab devices. |
| Significant cost reduction | Studies show MALDI Biotyper costs are as much as 80 percent lower than conventional microbiology methods. |
Specifications
|   | BD Bruker MALDI Biotyper CA | BD Bruker MALDI Biotyper CA SMART |
| --- | --- | --- |
| Length | 20.1 in (51.054 cm) | 20.9 in (53.086 cm) |
| Width | 26.8 in (68.072cm) | 26.8 in (68.072 cm) |
| Height | 43 in (109.22 cm) | 43 in (109.22 cm) |
| Weight | 185 lb (84 kg) | 218 lb (99 kg) |
| Operating temperature range | 61-91°F (16.11-32.77°C) | 61-91°F (16.11-32.77°C) |
| Operating humidity | 20-75% non-condensing @ 91°F (32.77°C) | 20-75% non-condensing @ 91°F (32.77°C) |
| Noise | <50dB | <60dB |
| Cat. No. | Description |
| --- | --- |
| 8604736 | BD Bruker MALDI Biotyper CA |
| 8604784 | BD Bruker MALDI Biotyper CA SMART |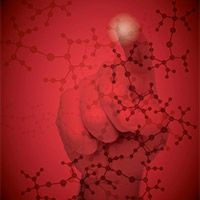 Lab Briefings Webinar Series
Cardinal Health Lab Briefings is an educational webinar series that provides clinical insights, industry information, and hot topic updates across a variety of diagnostic related issues.  Cardinal Health sponsors these webinars with support from leading industry experts and opinion leaders. Receive CE credits by watching past and upcoming webinars at no cost.