VA Prime Vendor Program
Cardinal Health proudly serves as a medical Prime Vendor to VA facilities.
Very few laboratory items are eligible for Prime Vendor distribution. You may order these non-formulary products from Cardinal Health using your non-prime account, regardless if we are your Prime Vendor.
VA Medical Surgical Prime Vendor
Next Generation (MSPV-NG)
MSPV-NG is a mandatory program for all VA Medical Centers for the distribution of healthcare products on the VA formulary.


Contracts have been awarded to four companies which serve as VA Prime Vendors.


Prime Vendor is awarded by state.


Cardinal Health is Prime Vendor to VA Medical Centers in the states of Colorado, Utah, New Mexico, Arizona, California, Oregon, Idaho, Nevada, Washington, Hawaii and Alaska and in Guam. These correspond to the VA Geographic Areas 16 through 19.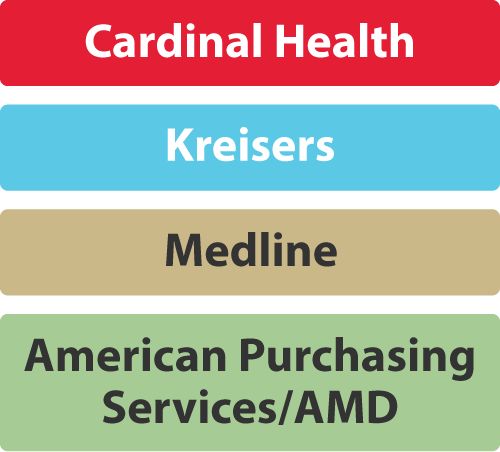 Products eligible for MSPV distribution
Only items on the VA formulary (MSPV catalog) are eligible for Prime Vendor distribution.


View products on formulary.
Ordering information
VA Medical Centers must order products on the formulary from their Prime Vendor.


EDI is the required method of ordering for formulary products.


Products not on the VA formulary may be ordered through a Cardinal Health Lab sales representative, our dedicated Government Customer Service team, or online at Cardinal Health Market or GSA Advantage!
Get the facts on the MSPV-NG Program