Debra Wood
Histotechnology Program Director and Clinical Assistant Professor Indiana University School of Medicine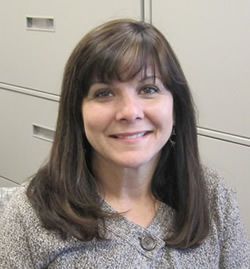 Debra Wood Driven by Volunteerism, Passion for Helping Others Succeed in Histology
There are many delights to the story of Debra Wood and why she has been chosen as the 2014 urEssential Award winner. Debra embodies the spirit of the urEssential Award, which recognizes the contributions Laboratorians make every day to provide care for patients. As a champion for the patient and the profession, Debra is highly recognized for her ongoing contributions toward the accomplishments of others.
Years ago, Debra actively worked in a histology lab. Now she puts all of her energy into teaching histology principles and techniques to college students and advancing the profession. As the current Histotechnology Program Director and Clinical Assistant Professor at the Indiana University School of Medicine in Indianapolis, Indiana, Debra is dedicated to developing the skills and knowledge of a profession that has one of the highest vacancy rates in the field.
One colleague describes Debra's contributions in the community as both, "unselfish and unending". Debra educates and advocates on behalf of the histology profession. She broadens awareness of histopathology by participating in open houses and career days. She opens her lab to current and prospective students, providing lab tours and hands-on demonstrations. She also lectures at the local, state and national levels about current state and future trends in histology. Her passion for teaching and caregiving is one to emulate.
Debra exemplifies the qualities of dedication and service to the histology profession. With constant changes in healthcare regulations, Debra has worked with nearly 400 laboratories/facilities to train students and to better understand guidelines. She serves on the National Accrediting Agency for Clinical Laboratory Sciences (NAACLS), volunteering as a member of the Review Committee for Accredited Programs (RCAP), site visitor and paper reviewer for programs going through the accreditation process as well as formulating and making approval recommendations. In 2012, Debra served on the Standards Review Task Force and was appointed as a Discipline Lead Person (DLP) to provide interpretation of the standards to program officials.
As Chairperson for the American Society for Pathologist Histotechnology (ASCP) HT/HTL Exam Committee, Debra keeps committee members aware of trends relevant to the field of Histotechnology. She works tirelessly to ensure that committee members have diverse backgrounds by recruiting professionals from the clinical laboratory, veterinary and research industry. In doing so, the committee members share unique perspectives and experiences to help respond to patients' growing needs.
We've only scratched the surface of what Debra Wood brings to the community, her students and to the laboratory profession. Her friends and peers believe Debra's work ethic and compassion are the real bright spots in an impressive track record. Whatever the reason, Debra never loses focus on improving the lives of others.
Debra Wood, for all you do, we thank you because you are essential.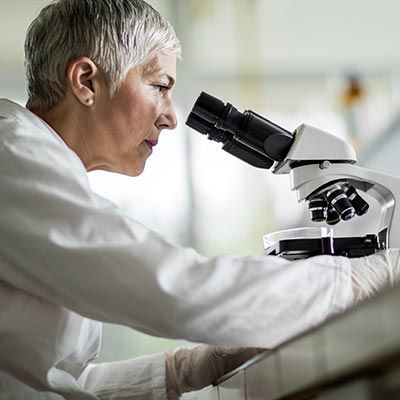 Laboratory Professional of the Year
Do you or a colleague perform outstanding work in the lab?