Dr. Jun Gu
Dr. Jun Gu, shaping the field of Cytogenetics and developing future innovators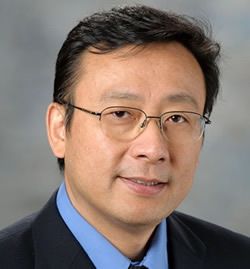 Dr. Jun Gu is Director for the Cytogenetic Technology (CGT) Program and Assistant Professor in the School of Health Professions (SHP) at MD Anderson Cancer Center at the University of Texas. He has dedicated himself to the genetic education community and to the advancement of the CGT field. Dr. Gu has been selected as a top finalist for the 2015 urEssential Award for his many contributions to the medical laboratory profession.
For 21 years, Dr. Gu has been part of the MD Anderson Cancer Center, practicing in both the clinical and academic environments. He has taught over 15 courses to CGT and SHP students and has personally helped 174 students to receive their Bachelor of Science degree in CGT. Dr. Gu has expanded the knowledge base in the profession throughout his 20-plus years of active research in the fields of molecular cancer epidemiology and molecular Cytogenetics. He has produced 24 publications in peer-reviewed journals, 80 abstracts, and 57 oral and poster presentations. According to Google Scholar, Dr. Gu's publications have been cited by peers more than 1,200 times. He supports student research by leading the Independent Research Project courses for CGT seniors. With Dr. Gu's mentorship, his students have presented 58 posters at annual meetings of the Association of Genetic Technologists (AGT) and have won many awards for their work.
Going beyond the university level to share his love for the medical laboratory profession, Dr. Gu has taught genetics to high school students for 7 years through the University of Houston, Duke TIP program workshops and summer camps. He helps promote and elevate the profession by speaking at career days and recruiting the next generation of CGT innovators at college fairs. With his guidance and direction, many former high school students have gone on to become degree students at the University of Houston.
Dr. Gu has worked diligently to shine a spotlight on the CGT educational program at MD Anderson. He has led the effort to obtain program re-accreditation by the National Accrediting Agency for Clinical Laboratory Sciences (NAACLS). With Dr. Gu's efforts, the program has grown from four accredited clinical affiliate laboratories in the Houston area to 15 accredited laboratories from across the country. Currently his training program is the largest NAACLS-accredited Cytogenetics program in the United States.
Through his significant and ongoing contributions to the field of Cytogenetics and dedication to his students and the community, Dr. Gu has proven himself to be essential to the medical laboratory profession. Cardinal Health is honored to share his story and to recognize him as a top finalist for the 2015 urEssential Award.
Jun Gu, M.D., Ph.D., CG (ASCP) received his Bachelor's degree in Medicine from the School of Medicine, Zhejiang University in China and completed his surgical residency at Hangzhou Red Cross Hospital in 1992. He later received his Master's degree in Environmental Science with an emphasis in Genetic Toxicology from the School of Public Health, University of Texas Health Science Center in Houston and a Ph.D. in Healthcare Management from Trident University. Dr. Gu is ASCP-certified in Cytogenetics. He is Director of Public Relations & Membership of AGT and is an active member of its Genetic Educators & Mentors Committee.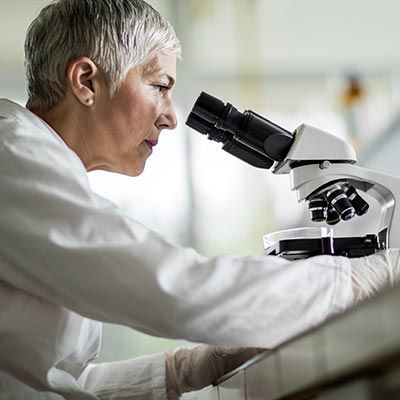 Laboratory Professional of the Year
Do you or a colleague perform outstanding work in the lab?