Dr. Patricia M. Tille
Clinical Laboratory Science: a way of life for Dr. Patricia M. Tille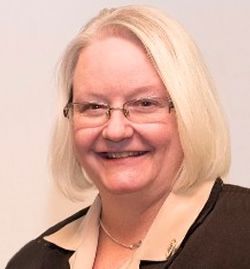 As Director of the Medical Laboratory Science Program and Assistant Professor at South Dakota State University (SDSU), Dr. Patricia M. Tille selflessly devotes herself to the growth of her students, the program and the Clinical Laboratory Science (CLS) profession. For these reasons, she has been selected as a top finalist for the 2015 urEssential Award.
Dr. Tille's commitment to the profession and developing future medical laboratory scientists is evident through her consistent participation in events on campus and beyond. She established the Rho Chapter of the Lambda Tau Honors Society at SDSU. Through it, she created and personally funded a scholarship to help students develop leadership skills and enthusiasm for the profession. Off campus, Dr. Tille serves as President of the American Society for Clinical Laboratory Science (ASCLS) South Dakota Chapter, facilitates student involvement and helps raise funds for travel grants so students can get exposure to ASCLS events at the national level. Dr. Tille gives of her time by traveling throughout South Dakota to speak at high schools, health science camps and Native American reservations to educate others about career paths in CLS and build excitement for the profession in future young leaders.
A student in Dr. Tille's MLS Program said that being a Laboratorian and teacher is "simply more than a career for Dr. Tille. It is a lifestyle that she completely immerses her talents, her time, and her devotion for her students and to ensure quality care for patients." Dr. Tille's work has been recognized by numerous organizations including ASCLS. She was awarded the National Kendall Professional Achievement Award in Microbiology in 2005 and in Molecular Diagnostics in 2011. She was also inducted into the esteemed Alpha Mu Tau Fraternity in 2011.
Dr. Tille is an accomplished author, working to increase the knowledge base in CLS through publishing her research on microbiological testing and molecular diagnostics and in writing articles and editorials. She is author of the gold standard in microbiology texts, Bailey and Scott's Diagnostic Microbiology, 13th Edition, 2014, considered the number one bench reference for practicing Microbiologists and a fundamental tool for CLS students.
Dr. Tille passionately shares her extensive knowledge in the field of microbiology with her students. One student wrote that she "passes her enthusiastic passion for microbiology on to all of her students. Her first-hand experiences and extensive research create a learning environment like none other." Dr. Tille's expertise, personal attention to students, and dedicated promotion of CLS truly make her essential to the laboratory profession. Dr. Tille embodies the spirit of the urEssential Award and Cardinal Health is honored to recognize her as a top finalist for 2015.
Patricia M. Tille, Ph.D., MLS (ASCP) holds a Bachelor of Science degree in Biology from the University of Sioux Falls, a Ph.D. in Biomedical Health Sciences in Microbiology from Sanford School of Medicine, and MLS certification from Sanford and University Medical Center School of Medical Technology. She currently serves the National By-laws Chair of ASCLS, routinely volunteers as a National Accrediting Agency for Clinical Laboratory Sciences (NAACLS) site visitor, and is a Consulting Editor for the Clinical Laboratory Science Journal of the American Society for Medical Technology.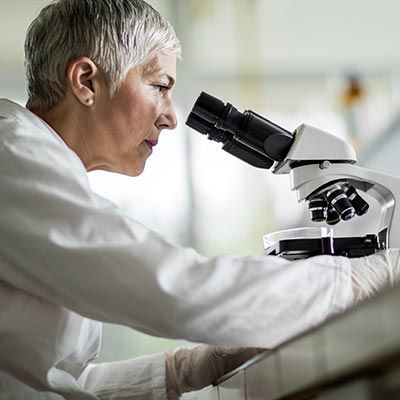 Laboratory Professional of the Year
Do you or a colleague perform outstanding work in the lab?