Dr. Peter Hu
Associate professor and director for the Molecular Genetic Technology Program and the Graduate Program in Diagnostic Genetics at The University of Texas MD Anderson Cancer Center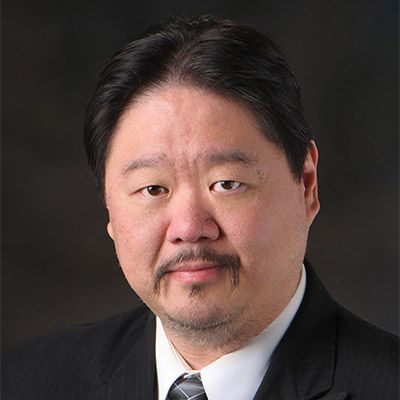 The recipient of the urEssential Laboratory Professional of the Year Award for 2016 is Dr. Peter Hu, PhD, MLS(ASCP), CGCM, MBCM, FACSc, associate professor and director for the Molecular Genetic Technology Program and the Graduate Program in Diagnostic Genetics at The University of Texas MD Anderson Cancer Center. He received his Bachelor's degree from Purdue University in 1990 with a major in Psychology and a minor in Chemistry. He later received his Master's degree from Lamar University majoring in Microbiology and subsequently a Doctor of Philosophy from Trident University in Healthcare Administration and Molecular Genetics. Dr. Hu also holds three specialty clinical certifications in Molecular Biology, Cytogenetics, and Medical Laboratory Sciences.
Dr. Hu has taught more than 35 courses within the School of Health Professions and has served or is currently serving as chair or as member on 45 institutional committees. He has published more than 165 abstracts, 33 papers, four book chapters and edited a textbook. He also serves on the editorial board for three journals. Professionally, he has served as the President for Texas Association for Clinical Laboratory Science, Education Director and Chair of the Genetics Educators Committee for the Association for Genetic Technologist, Chair of the Molecular Scientific Assembly, Member of the Continuing Education Approval Committee, and Awards Subcommittee Chair for the American Society for Clinical Laboratory Science, a member of the Review Committee for Accredited Programs and Board of Directors for the National Accrediting Agency for Clinical Laboratory Sciences, and has served as a clinical laboratory science programs site visitor for 15 years. He is currently the Past-President for The Association of Clinical Scientists. Dr. Hu regularly presents at state, national, and international levels on topics including genetics research, clinical laboratory sciences, and education.
One of Dr. Hu's nominators, Ms. Marcia Armstrong, stated, "Peter believes that the public deserves well prepared practitioners of diagnostic molecular science and clinical cytogenetics, so he takes time out of his very busy schedule, teaching, publishing and speaking to visit schools of molecular genetics, cytogenetics and other medical laboratory science programs for accreditation to assure that they meet the standards to serve the community. He has done this throughout the U.S. and as far away as Qatar."
Shirlyn McKenzie, another of Dr. Hu's nominators told us "Peter has made outstanding contributions to the profession, especially in developing model educational programs and mentoring future and current students. Peter has an unusual background in that he is educated and certified in three different clinical laboratory areas and MD Anderson has programs in each of these. The creation of a combined junior year among the three programs was largely the result of Peter's insight and experience in these various related disciplines. This interprofessional education is a logical move that undoubtedly makes good use of limited resources and fosters understanding among disciplines."
Much of Dr. Hu's time is spent in the classroom, teaching or facilitating approximately 40 semester credit hours per year. Still, he has an open door policy and carves out time to mentor students, assisting them with their research projects and in getting published. Elijah J. Lohman, a graduate of Dr. Hu's Molecular Genetic Technology Program, said "He inspires the best in everyone that's around him, not because he expects it of them, but by just simply being around him, you expect it of yourself."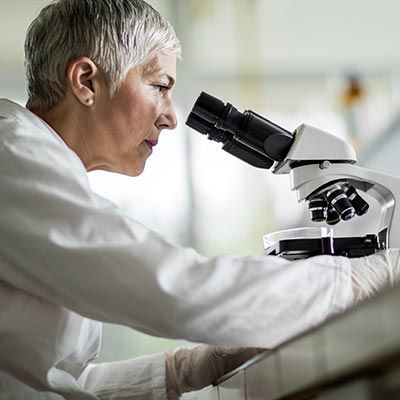 Laboratory Professional of the Year
Do you or a colleague perform outstanding work in the lab?