2017 laboratory professional of the year, Jennifer Dawson
As an advocate for quality and patient safety, Jennifer Dawson creates awareness and helps ensure that laboratories in the US and abroad achieve the standards necessary to provide exceptional patient care.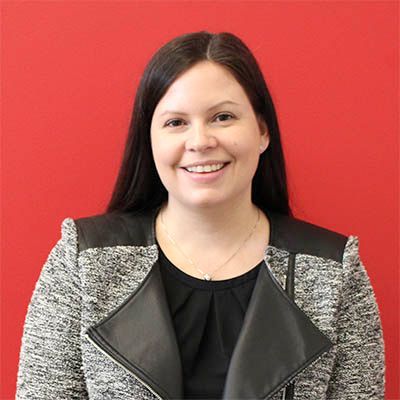 Jennifer Dawson, MHA, LSSBB, CPHQ, DLM(ASCP)SLS, QLC, QIHC, has been involved in the laboratory on many levels – from direct clinical bench work to laboratory executive management, from program development to professional association involvement, and from authoring peer-reviewed papers and industry blogs to serving as a mentor to young laboratorians. Her investment in these activities is a result of her belief that everyone in healthcare understand the value of the clinical laboratory. More specifically, the important role that lab quality plays in patient safety.
Throughout her career, Jennifer has developed or revamped quality programs for many different laboratories, including implementing internal auditing plans, document control systems and electronic non-conforming event management systems. The event management programs that she has developed and implemented allow laboratories to identify non-conforming events, eliminate the root causes, and proactively correct issues before patients are affected. This has also resulted in cost savings due to event avoidance. Attention to detail and an unwavering commitment to quality has enabled Jennifer to lead numerous laboratories in integrating the ISO 15189 standard into their quality management systems. Jennifer and her teams have successfully gone through the intensive process of CAP 15189 accreditation. She believes that all laboratories should aim for best practice, instead of meeting only minimum requirements.

Jennifer readily shares her knowledge and has consulted with numerous health systems and independent laboratories. She has volunteered her time to develop educational materials for third world countries on the importance of lab quality. In addition, Jennifer is a mentor to students and new laboratory professionals helping to foster a culture of quality across the industry. Her knowledge-sharing does not stop there. She has authored multiple papers, blogs, posters, lectures and webinars focusing on lab quality, including the topics of fostering a culture of quality and advocating for laboratory professionals to become part of patient-centered care teams.
Jennifer has volunteered her time extensively to serve the laboratory industry. She just completed a two-year term on the Clinical Laboratory Management Association's Board of Directors. She also serves as a Member at Large for the American Association of Clinical Chemistry's Management Sciences and Patient Safety Division, as a member of the Clinical and Laboratory Standards Institute's Expert Panel on Quality Management Systems and General Practices and as a member of the ASCLS Patient Safety Committee. She has been selected for the third year to serve as a member of the National Malcolm Baldrige Quality Award Board of Examiners and has served on committees for the National Association for Healthcare Quality and the American Society for Quality.
A recipient of the 2015 ASCP Top 5 Under Forty award, the 2016 ASCLS Voices Under 40 award and the 2017 Austin Under 40 award, she was recognized as the 2015 Advance Lab Professional of the Year. She is a two-time recipient of the ASCLS Theriot award and the 2014 recipient of the ASCLS Gloria Gilbert award. In 2016, she was a finalist for the Cardinal HealthTM urEssential Award.
Jennifer is currently the Senior Director of Quality for Human Longevity, Inc. (San Diego CA) where she and her team are responsible for building a best practice Quality Management System, maintaining CLIA compliance, and for obtaining CAP and ISO 15189 accreditation. She earned her MSc, Health Services Administration and Graduate Certificate in Quality and Patient Safety from Regis University (Denver CO), where she currently serves as Affiliate Faculty. She earned her BSc in Animal Science with a pre-vet/pre-med focus from California Polytechnic University (San Luis Obispo CA).
In her own words, Jennifer says, "I am a passionate advocate of the laboratory, more specifically, a passionate advocate for the laboratory and its role in providing quality care and the highest level of patient safety." Cardinal Health certainly agrees. Jennifer Dawson is a truly outstanding leader, advocate and practitioner of clinical laboratory science. Cardinal Health is proud to recognize Jennifer Dawson as the 2017 urEssential Laboratory Professional of the Year. In addition to the award, Cardinal Health will provide an educational grant in the amount of $25,000 in her honor to support students pursuing careers in clinical laboratory science. Ms. Dawson has selected Texas State University as the recipient of this grant.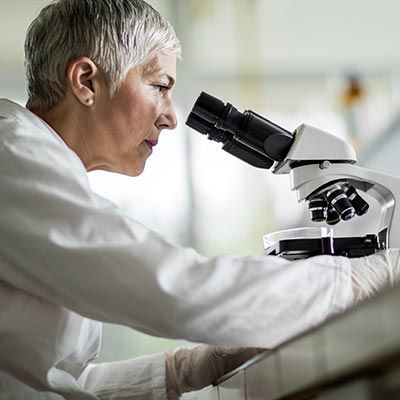 Laboratory Professional of the Year
Do you or a colleague perform outstanding work in the lab?