Dr. Patricia M. Tille
With a high degree of clinical laboratory acumen and a gift for teaching, Patricia Tille is playing an important role in shaping the future of the science of clinical diagnostics.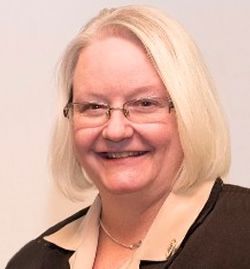 As Director of the Medical Laboratory Science Program and Associate Professor at South Dakota State University, Dr. Patricia M. Tille selflessly devotes herself to the development of her students, the medical laboratory science program, and the patients who will be served by them. Because of her passion for the important role laboratory testing plays in patient care, Patricia is generous with her time. She has volunteered her time and expertise to help implement molecular diagnostic testing in the region. From establishing quality controls and standard operating procedures, to conducting training, to verifying and validating molecular methods, Dr. Tille played an instrumental role in ensuring that molecular diagnostic testing services are available to the patients in South Dakota.
A recognized microbiologist, Dr. Tille works to reduce healthcare-associated infections and has partnered with local hospitals to conduct molecular epidemiology studies on Methicillin-resistant Staphylococcus aureus (MRSA) isolates. This work resulted in the implementation of new screening programs for incoming patients and employees, lowering the rate of healthcare-associated MRSA infection in these facilities. For patients already infected with MRSA on admission to the hospital, these efforts also lowered their cost of care and length of stay. She has been published in peer-reviewed journals and textbooks, including the gold standards in microbiology texts, Bailey and Scott's Diagnostic Microbiology, 13th and 14th Editions. Patricia served as editor for these works, considered the number one bench references for practicing microbiologists and fundamental tools for clinical laboratory science students.
Educating the laboratorians of tomorrow is another passion of Dr. Tille's. She invests herself in the success of her students and the reputation of the university's medical laboratory science program. One of her students recently said that being a laboratorian and teacher is "simply more than a career for Dr. Tille. It is a lifestyle into which she completely immerses her talents, her time, and her devotion for her students – and to ensure quality care for patients."
Dr. Tille's involvement with industry associations and professional societies is extensive. She holds numerous positions and board seats. She uses her position on industry associations to not only advocate for the profession, but also to impact patient safety and combat antibiotic resistance. She is currently Chairperson for the Microbiology Advisory Group of the International Federation of Biomedical Laboratory Science. She also recently wrote a statement on antibiotic resistance for the World Health Organization.
She has been honored by becoming a Fellow of the Association of Clinical Scientists and her work has been recognized by numerous organizations including the American Society of Clinical Laboratory Science (ASCLS). She was awarded the National Kendall Professional Achievement Award in Microbiology in 2005 and in Molecular Diagnostics in 2011. She was also inducted into the esteemed Alpha Mu Tau Fraternity in 2011.
Patricia M. Tille, PhD, MLS (ASCP) holds a Bachelor of Science degree in Biology from the University of Sioux Falls, a PhD in Biomedical Health Sciences in Microbiology from Sanford School of Medicine, and MLS certification from Sanford and University Medical Center School of Medical Technology.
Patricia Tille embodies the spirit of the urEssential Award and Cardinal Health is honored to recognize her as a finalist for 2017.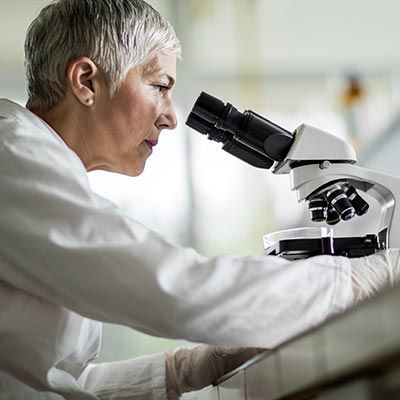 Laboratory Professional of the Year
Do you or a colleague perform outstanding work in the lab?