Dr. Denise Uettwiller-Geiger
An early adopter of automated technology, Denise Uettwiller-Geiger has overcome the many challenges of the hospital setting. By balancing new technology, new processes and the talents of the staff, she has the vision to improve productivity, decrease turnaround times and enhance patient safety.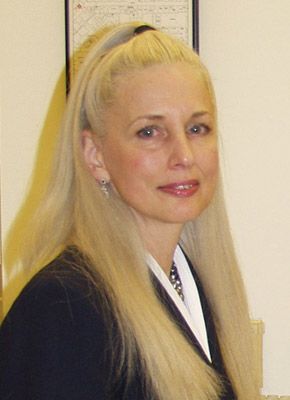 For over 25 years, Denise Uettwiller-Geiger, PhD, has advanced quality and workflow in the clinical laboratory. She currently serves as a Clinical Chemist and Director of Clinical Trials for Mather Hospital Northwell Health in Port Jefferson, New York. During her time there, she has pioneered the implementation of cutting-edge and novel testing strategies and algorithms. For example—as an early adopter of automated technology—she created the first hands-off automated robotic laboratory in 2001.
Dr. Uettwiller-Geiger has an unrelenting passion for innovation and patient safety, regularly sacrificing her own time for the sake of the clinic. The results of her work have increased laboratory efficiency—improving patient care and safety and optimizing the quality, speed, and accuracy of patient test results.
In 2007, she was quick to recognize the need to reduce Hospital Acquired Infections (HAIs) and saw an opportunity to do so with MRSA HAIs. With her surveillance screening program, she implemented advanced, rapid PCR screening to speed up accurate cohorting of patients, which reduced infection rates by 84% from 2007 to 2015 and reduced the cost of infection by over $1.7 million.
In January 2016, Dr. Uettwiller-Geiger was selected to lead the Choosing Wisely initiative, which promotes a national dialogue on receiving treatment that is truly necessary, not a duplicate of other tests, supported by evidence, and free of patient harm. She has offered critical contributions ever since, from preparing presentations to reviewing evidence-based guidelines to educating clinicians on test utilization.
Dr. Uettwiller-Geiger has been widely recognized for her achievements. In 2010, she received the National Academy of Clinical Biochemistry Distinguished Abstract Award, the AACC Management Sciences Abstract Award for Outstanding Project, and the Brookhaven's Women's Recognition Award for Science. In 2015, she received the ICE Award (Increasing Clinical Effectiveness) from the Clinical Laboratory Management Association for her efforts to decrease HAIs.1
Dr. Uettwiller-Geiger has also authored over 80 peer-reviewed articles, many of which involve work she conducted as a Principal Investigator (PI), where she has assisted several in-vitro diagnostic manufacturers of varying sizes with clinical trials. Her FDA-reviewed contributions have helped bring new advancements to market and new hope to patients.
The results of Denise Uettwiller-Geiger's dedication to clinical laboratory science have been both an inspiration and an innovation. Cardinal Health is honored to recognize her as a urEssential finalist for 2018.

1Source: https://www.labqualityconfab.com/speakers/denise-geiger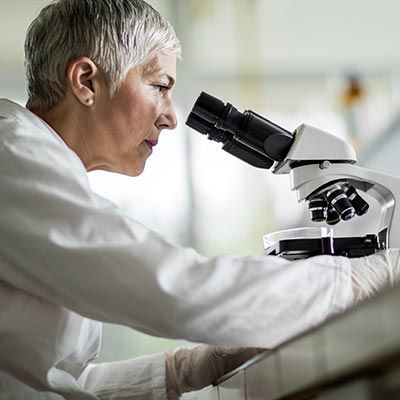 Laboratory Professional of the Year
Do you or a colleague perform outstanding work in the lab?