Dr. Patricia M. Tille
Patricia Tille is dedicated to both patient care and the ever-growing problem of antibiotic resistance. She regularly volunteers to improve and implement local molecular diagnostic testing, from establishing quality controls to verifying and validating molecular methods to conducting training.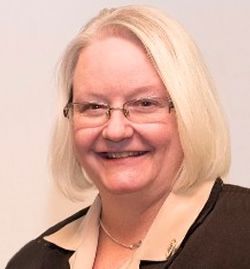 For nine years, Dr. Patricia Tille, PhD, MLS (ASCP) was the Director of the Medical Laboratory Science Program and Associate Professor at South Dakota University. While there, she focused on developing the medical laboratory science program for the benefit of the patients it serves and her students.
Today, Dr. Tille is the Medical Laboratory Scientist at Regional Health in South Dakota, Dr. Tille primarily focuses on microbiology and molecular diagnostics. In addition to routine diagnostic testing, she partners with laboratory leadership to advance testing platforms and methodologies to improve the quality of patient care. Even on the frontline, Dr. Tille continues to work with students.
Dr. Tille has devoted a significant portion of her career to studying and combating Methicillin-resistant Staphylococcus aureus (MRSA) health-care associated infections (HAIs). By partnering with local hospitals, she has conducted molecular epidemiology studies that have resulted in lowering both patient and employee infection rates through the use of new screening programs. Patients already infected with MRSA have seen a decrease in cost and length of stay thanks to her efforts and, as an added benefit, her process has also made it easier to identify new infectious strains.
Outside the lab, Dr. Tille invests much of her time in the classroom. Her students describe her as an inspiration, a true professional who always puts her patients first. "She has made the MLS program at SDSU thrive," says a member of her 2017 class. "[Being a laboratorian is] simply more than a career for Dr. Tille. It is a lifestyle into which she completely immerses her talents, her time, and her devotion for her students – and to ensure quality care for patients." Her teachings are included in a variety of peer-reviewed journals and textbooks, most notably Bailey and Scott's Diagnostic Microbiology, 13th and 14th Editions, which she edited.
For years, Dr. Tille has been involved with professional societies and industry associations, including the American Society for Clinical Laboratory Science (ASCLS). She holds several board seats and positions and uses her influence to advocate for clinical laboratory science, public safety, and the issue of antibiotic resistance. For her leadership, she has been awarded the National Professional Achievement Award in both microbiology and molecular diagnostics.
She currently serves as the Chairperson for the Microbiology Advisory Group of the International Federation of Biomedical Laboratory Science and gave two statements to the World Health Organization in 2017 regarding antibiotic resistance.
Dr. Patricia Tille received her BSc from the University of Sioux Falls (Sioux Falls, ND), her PhD from the Sanford School of Medicine, and a MLS certification from the Sanford University Medical Center School of Medical Technology.
Dr. Tille recently joined Regional Health to continue fulfilling her two passions: working on the frontline to ensure quality care through innovation in microbiology and molecular diagnostics—and training students during their clinical experience.
In recognition of her dedication to patient care and fight against antibiotic resistance, Cardinal Health is honored to recognize her as a urEssential finalist for 2018.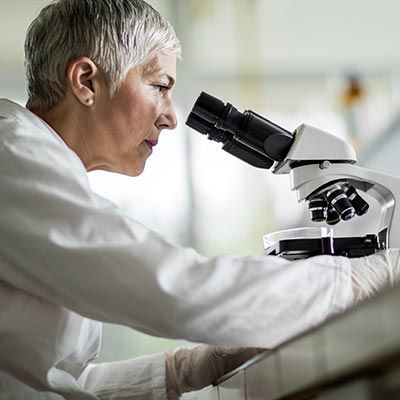 Laboratory Professional of the Year
Do you or a colleague perform outstanding work in the lab?