Monitoring vital signs — such as heart rate and temperature — helps you manage patient health. That's why we offer the necessary components and accessories needed to assist clinicians in providing better care through fast and accurate temperature measurement. That includes a complete line of:
Tympanic thermometers
Oral/axillary thermometers
Rectal thermometers
Our Genius™ tethered tympanic thermometer and Filac™ 3000 thermometry offerings were designed specifically for OEM integration. We offer a unique developer's kit that contains the vital information needed to integrate our thermometer technology into your multiparameter device. Developers will also be provided with other necessary tools, including:
Mechanical models
Drawings
Communication protocols
Interface documentation
Component samples
Our thermometry products meet or exceed clinical standards, and are manufactured in FDA regulated/ISO 13485 certified facilities.
Genius™ 2 OEM tympanic thermometry brochure
Filac™ 3000 OEM thermometry brochure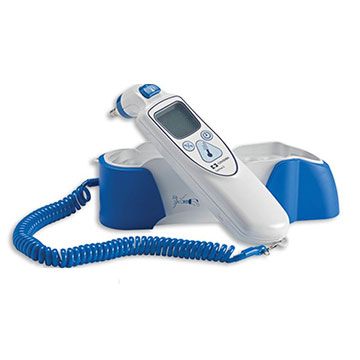 Find complete oral/axillary and rectal thermometry systems for accurate temperature measurement.