Identifying At-Risk Patients
While the benefits of VTE prophylaxis are well established, VTE prophylaxis is underutilized.1  Of acutely ill medical patient who meet the American College of Chest Physicians (ACCP) criteria for being at risk for VTE , only 61% receive some form of prophylaxis.1 Prospectively identifying patients at risk for VTE may assist institutions in reducing their VTE rates.2
Risk Factors for VTE
Risk factors are discussed in terms of their level of association with VTE occurrence. Strong risk factors are most closely associated with VTE while weak risk factors are only slight predictors of the likelihood of developing VTE. More than 95% of hospitalized patients have at least one risk factor for VTE, and 39% have three or more risk factors.3
Strong (Odds ratio >10)
Trauma
Spinal cord injury
Major bone fracture
Major orthopedic surgery
Oncological surgery
Moderate (Odds ratio 2-9)
Arthroscopic knee surgery
Central venous lines
Chemotherapy
Congestive heart or respiratory failure
Hematologic syndromes (e.g., HIT; DIC; Antiphospholipid antibody syndrome; TTP; HUS; Myeloproliferative disorders)
Hormone replacement therapy
Hypercoagulability
Inherited thrombophilia conditions
Malignancy
Oral contraceptive therapy
Paralytic stroke
Pregnancy/postpartum
Previous venous thromboembolism
Weak (Odds ratio <2)
Age
Bed rest >3 days
Immobility due to sitting (e.g. prolonged car or air travel)
Laparoscopic surgery (e.g. cholecystectomy)
Obesity
Pregnancy/antepartum
Varicose veins
Risk Assessment Tools
Several tools have been developed to assess the risk of VTE in medical and surgical patients.4-7 These tools provide points based on the presence of risk factors, and multiple risk factors increase a patient's risk level. Typical questions include age, type of surgery, comorbid medical conditions, history or family history of VTE, and hypercoagulability.
Risk assessment tools for Medical Patients
Risk assessment tools for Surgical Patients
The value of risk assessment
Several studies have demonstrated the benefit of risk assessment tools to reduce VTE rates.
2506 consecutive hospitalized patients on the medical and surgical floors were randomized to an intervention group that alerted the physician of the patient's calculated risk level and recommended prophylaxis or a control group in which no alert was given.2
Reduction of VTE after Risk Alert Implementation2
| | | |
| --- | --- | --- |
|   | VTE at 30 days | VTE at 90 days |
| Risk Alert | 3.3% | 4.9% |
| No Risk Alert | 5.7% | 8.2% |
References
Tapson, V. F., Decousus, H., Pini, M., Chong, B. H., Froehlich, J. B., Monreal, M., . . . Anderson, F. A., Jr. (2007). Venous thromboembolism prophylaxis in acutely ill hospitalized medical patients: findings from the International Medical Prevention Registry on Venous Thromboembolism. Chest, 132(3), 936-945. doi: 10.1378/chest.06-2993
Kucher, N., Koo, S., Quiroz, R., Cooper, J. M., Paterno, M. D., Soukonnikov, B., & Goldhaber, S. Z. (2005). Electronic alerts to prevent venous thromboembolism among hospitalized patients. N Engl J Med, 352(10), 969-977. doi: 10.1056/NEJMoa041533
Anderson, F. A., Jr., & Spencer, F. A. (2003). Risk factors for venous thromboembolism. Circulation, 107(23 Suppl 1), I9-16. doi: 10.1161/01.cir.0000078469.07362.e6
Barbar, S., Noventa, F., Rossetto, V., Ferrari, A., Brandolin, B., Perlati, M., . . . Prandoni, P. (2010). A risk assessment model for the identification of hospitalized medical patients at risk for venous thromboembolism: the Padua Prediction Score. J Thromb Haemost, 8(11), 2450-2457. doi: 10.1111/j.1538-7836.2010.04044.x
Caprini, J. A., Arcelus, J. I., Hasty, J. H., Tamhane, A. C., & Fabrega, F. (1991). Clinical assessment of venous thromboembolic risk in surgical patients. Semin Thromb Hemost, 17 Suppl 3, 304-312.
Rogers, S. O., Jr., Kilaru, R. K., Hosokawa, P., Henderson, W. G., Zinner, M. J., & Khuri, S. F. (2007). Multivariable predictors of postoperative venous thromboembolic events after general and vascular surgery: results from the patient safety in surgery study. J Am Coll Surg, 204(6), 1211-1221. doi: 10.1016/j.jamcollsurg.2007.02.072
Spyropoulos, A. C., Anderson, F. A., Jr., Fitzgerald, G., Decousus, H., Pini, M., Chong, B. H., . . . Spencer, F. A. (2011). Predictive and associative models to identify hospitalized medical patients at risk for VTE. Chest, 140(3), 706-714. doi: 10.1378/chest.10-1944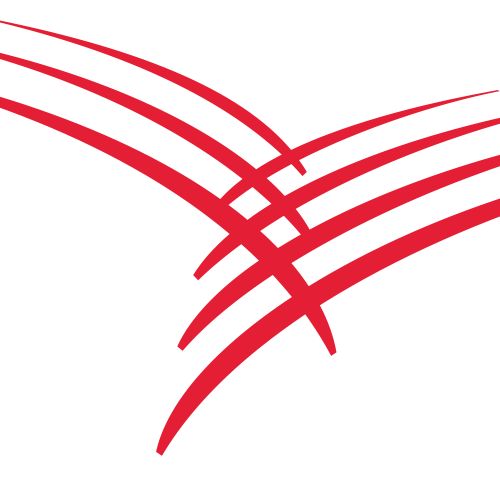 Cardinal Health Completes Acquisition of Medtronic's Patient Recovery Business
Cardinal Health has acquired Medtronic's Patient Care, Deep Vein Thrombosis and Nutritional Insufficiency business.