Clinical and Economic Impact of VTE
VTE is associated with additional patient mortality, hospital economic burden, and recurs at a high rate.1-2
VTE associated mortality
Patients suffering VTE have a markedly higher mortality than in a similar population without VTE.
Sogaard et al.3 analyzed mortality rates in a Danish nationwide population-based cohort study comparing 128,223 first-time VTE patients with 640,760 randomly assigned matched people from the general population.
VTE is associated with a higher 30-day mortality rate3
|   | No VTE | DVT | PE |
| --- | --- | --- | --- |
| 30-day mortality | 0.4% | 3.0% | 31% |
VTE reoccurrence
Approximately thirty percent of VTE patients suffer a reoccurrence within 10 years.
Heit et al.2 determined the cumulative VTE reoccurrence in a population based study of 1719 VTE patients in Olmsted County, MN.
VTE recurs in 30% of patient within 10 years2
|   | 7 days | 30 days | 90 days | 180 days | 1 year | 2 years | 5 years | 10 years |
| --- | --- | --- | --- | --- | --- | --- | --- | --- |
| Cumulative incidence of first overall VTE recurrence | 1.6% | 5.2% | 8.3% | 10.1% | 12.9% | 16.6% | 22.8% | 30.4% |
Additional costs associated with the treatment of VTE
Patients who experience a VTE during their hospitalization incur greater healthcare costs1
Utilizing administrative claims data of two large US healthcare plans, Bullano et al. retrospectively analyzed the cost of treatment related to in-hospital VTE in 2147 patients.1
Average and median cost per VTE event and associated complications1
| | |
| --- | --- |
| Average Cost per DVT | $7,712.00 (median cost $3,131) |
| Average Cost per PE | $9,566 (median cost $6424) |
| Average Cost for DVT+PE | $12,200 (median cost $6,678) |
| Average Cost per rehospitalization resulting from VTE | $12,326 (median cost $5,736) |
| Average Cost per rehospitalization resulting from bleed | $15,339 (median cost $4,999) |
| Average Cost per rehospitalization resulting from bleed & VTE | $24,085 (median cost $10,185) |
Impact of VTE on hospital stay
Suffering a VTE event is associated with increased hospital length of stay.4
Ruppert et al.'s systematic review of peer-reviewed literature to quantify the additional economic burden of VTE defined the additional hospital length of stay in patients suffering VTE after undergoing total knee or hip replacement.4
Additional days in hospital for patients suffering VTE after total knee or hip replacement4
|   | DVT | VTE | PE |
| --- | --- | --- | --- |
| Additional days in hospital (TKR) | 3.3 | 3.4 | 6.0 |
| Additional days in hospital (THR) | 3.9 | 5.9 | 4.6 |
DVT-related economic and healthcare resource utilization burden on patients
Patients who suffer DVT's require additional care and subsequently loss of productivity and income.5-6
DVT related economic and healthcare resource utilization burden on patients
Increased healthcare resource utilization

Mean of 15 additional physician visits*5
Average of 38.6 additional hours of non-medical care5*
Approximately 1 in 4 patients require hospital readmission within 30 days.6**

Loss of productivity and income

12.1 days of productivity lost due to a DVT event5*
Mean income loss due to loss of productivity was 1,543 Canadian Dollars* (approximately $1182 US)5
*Data derived from a Canadian study of 355 consecutive patients suffering acute DVT from seven hospitals.
**Data derived from inpatients records of 953 primary DVT and 3933 primary PE admissions at 132 us hospitals.
Impact of VTE on patient health
Patients suffering VTEs carry the risk of lifelong consequences.
Immediate Impact
Intermediate Impact
Long Term Impact

In patients suffering symptomatic VTE: pain, erythema, and shortness of breath7

In patients suffering symptomatic DVT, perpetuation of immediate symptoms lasting several months8

Patient Distress

One German study investigating the influence of patient education on safety demonstrated that 58% of patients on pharmaco-prophylaxis in the standard practice group suffered from a fear of bleeding9
In a 38 patient study of elderly patients self-managing anticoagulants, 27% reported high levels of treatment related general psychological distress10

Post-Thrombotic Syndrome

Pain, aching, and swelling of the limb; Leg tingling, itchiness, or cramping11
Kahn et al. demonstrated that at 24 months, almost 40% of patients with VTE can be affected by post-thrombotic syndrome12

Risk Of VTE Recurrence By 10 Years Is 30%2

Significantly Impaired Long-Term Healthcare Quality Of Life After DVT13
References
Bullano, M. F., Willey, V., Hauch, O., Wygant, G., Spyropoulos, A. C., & Hoffman, L. (2005). Longitudinal evaluation of health plan cost per venous thromboembolism or bleed event in patients with a prior venous thromboembolism event during hospitalization. J Manag Care Pharm, 11(8), 663-673. doi: 10.18553/jmcp.2005.11.8.663
Heit, J. A., Spencer, F. A., & White, R. H. (2016). The epidemiology of venous thromboembolism. J Thromb Thrombolysis, 41(1), 3-14. doi: 10.1007/s11239-015-1311-6
Sogaard, K. K., Schmidt, M., Pedersen, L., Horvath-Puho, E., & Sorensen, H. T. (2014). 30-year mortality after venous thromboembolism: a population-based cohort study. Circulation, 130(10), 829-836. doi: 10.1161/circulationaha.114.009107 2013.
Ruppert, A., Steinle, T., & Lees, M. (2011). Economic burden of venous thromboembolism: a systematic review. J Med Econ, 14(1), 65-74. doi: 10.3111/13696998.2010.546465
Guanella, R., Ducruet, T., Johri, M., Miron, M. J., Roussin, A., Desmarais, S., . . . Kahn, S. R. (2011). Economic burden and cost determinants of deep vein thrombosis during 2 years following diagnosis: a prospective evaluation. J Thromb Haemost, 9(12), 2397-2405. doi: 10.1111/j.1538-7836.2011.04516.x
Knight, K. K., Wong, J., Hauch, O., Wygant, G., Aguilar, D., & Ofman, J. J. (2005). Economic and utilization outcomes associated with choice of treatment for venous thromboembolism in hospitalized patients. Value Health, 8(3), 191-200. doi: 10.1111/j.1524-4733.2005.04026.x
Michota, F. A. (2007). Bridging the gap between evidence and practice in venous thromboembolism prophylaxis: the quality improvement process. J Gen Intern Med, 22(12), 1762-1770. doi: 10.1007/s11606-007-0369-z
Hogg, K., Kimpton, M., Carrier, M., Coyle, D., Forgie, M., & Wells, P. (2013). Estimating quality of life in acute venous thrombosis. JAMA Intern Med, 173(12), 1067-1072. doi: 10.1001/jamainternmed.2013.563
Vormfelde, S. V., Abu Abed, M., Hua, T. D., Schneider, S., Friede, T., & Chenot, J. F. (2014). Educating orally anticoagulated patients in drug safety: a cluster-randomized study in general practice. Dtsch Arztebl Int, 111(37), 607-614. doi: 10.3238/arztebl.2014.0607
Siebenhofer, A., Hemkens, L. G., Rakovac, I., Spat, S., & Didjurgeit, U. (2012). Self-management of oral anticoagulation in elderly patients - effects on treatment-related quality of life. Thromb Res, 130(3), e60-66. doi: 10.1016/j.thromres.2012.06.012
Vazquez, S. R., & Kahn, S. R. (2010). Postthrombotic syndrome. Cardiology Patient Page. Circulation, 121(8), e217-219. doi: 10.1161/circulationaha.109.925651
Kahn, S. R., Shrier, I., Julian, J. A., Ducruet, T., Arsenault, L., Miron, M. J., . . . Ginsberg, J. S. (2008). Determinants and time course of the postthrombotic syndrome after acute deep venous thrombosis. Ann Intern Med, 149(10), 698-707.
Utne, K. K., Tavoly, M., Wik, H. S., Jelsness-Jorgensen, L. P., Holst, R., Sandset, P. M., & Ghanima, W. (2016). Health-related quality of life after deep vein thrombosis. Springerplus, 5(1), 1278. doi: 10.1186/s40064-016-2949-z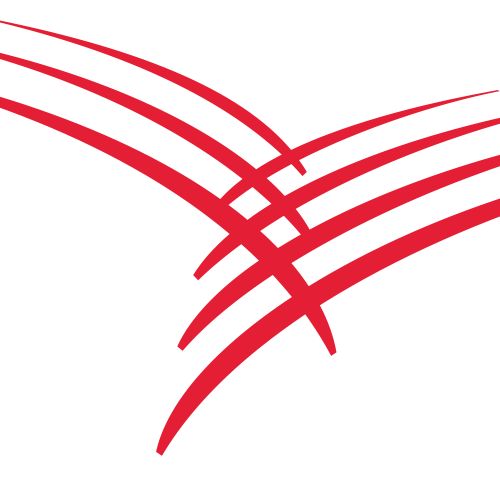 Cardinal Health Completes Acquisition of Medtronic's Patient Recovery Business
Cardinal Health has acquired Medtronic's Patient Care, Deep Vein Thrombosis and Nutritional Insufficiency business.