Why are our antimicrobial dressings a smarter choice?
Our AMD antimicrobial dressings contain 0.2% polyhexamethylene biguanide (PHMB), and foams contain 0.5%. PHMB is a bacteria-killing polymer that has been clinically proven to inhibit bacterial growth5,6  and offer additional protection when used in conjunction with infection control protocols. PHMB attacks bacteria on and within the dressing, helping to keep bacteria out of the wound, limiting cross-contamination and promoting a healing environment. They are proven to virtually eliminate bacterial penetration through, and growth within, a dressing.7
AMD antimicrobial dressings are part of a proven prophylactic infection prevention program. Unlike ordinary sterile dressings which do not provide an effective barrier to bacterial invasion, they contain 0.2% Polyhexamethylene Biguanide (PHMB), a bacteria-killing polymer that virtually eliminates bacterial penetration through and growth within the dressings. Our AMD antimicrobial family of dressings are effective against both gram + and gram – bacteria as well as yeast and fungi. They are also effective against common problematic bacteria such as methicillin resistant Staphlococcus aureus (MRSA) and vancomycin resistant Enterococcus (VRE).
Features
Contain PHMB (Polyhexamethylene Biguanide)
Resist bacterial colonization within the dressing
Reduce bacterial penetration through the dressing
Provides protection against gram-, gram+ ( including MRSA and VRE) and fungi/yeast microorganisms
Limits cross-contamination from and to the patient, clinician and environment
Are sterile and hypoallergenic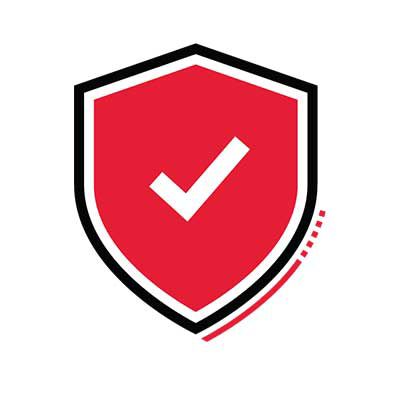 AMD Antimicrobial Dressings with PHMB Brochure
Cardinal Health™ AMD antimicrobial dressings with PHMB empower you to protect your work and your patients' skin health, by providing simple, affordable antimicrobial prevention for more patients who need it. Arresting bacterial action is the best way to prevent infection.
Product portfolio
Is your post-operative protocol enough?
2.7% of all surgical procedures are complicated with an SSI.1 The cost of treating them can be high-- in clinicians' time, in healthcare dollars expended, and with the potential for serious and even life-threatening complications for patients. For most SSIs, the source of pathogens is the endogenous flora of the patient's skin, mucous membranes or hollow viscera.2 Ordinary sterile dressings are porous and, especially after becoming moist, do not provide a barrier to bacterial invasion.3 In fact, they may become incubators for growth. Amongst the 2.7% of surgical procedures that result in an SSI, the average incremental cost to treat it is estimated to be $25,546.00.4
Gain peace of mind - efficiently, effectively, affordably.
Our AMD antimicrobial dressings comprise a broad family of wound care products impregnated with a highly effective antiseptic that can fend off bacteria that traditional products cannot. And putting them to use requires no change in your established protocols.
When you complete a surgical procedure, you want the peace of mind that comes from knowing that your patient's post-operative recovery is as successful as their surgery. We share with you a commitment to protecting the procedure, protecting the patient and protecting the bottom line.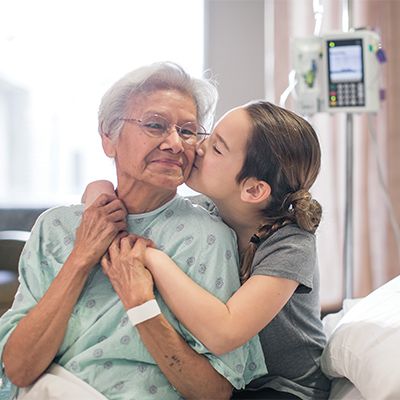 Get expert healthcare insights in your inbox every month.
Sign up for Essential Insights and let us help your organization thrive in the challenging, dynamic world of healthcare.
Footnotes and references
1 Lovelace, Larry, MT (ASCP), CIC. Antimicrobial Dressing Intervention Associated with Reduction in Surgical Site Infection Rate. Mansfield: Lovelace, 2009. Print.
2 Stone PW, Larsen E, Kawar LN. A Systemic Audit of Economic Evidence Linking Nosocomial Infections and Infection Control Interventions: 1990 – 2000. American Journal of Infection Control 2002: 30: 145 - 152.
3 Penn, Robert G, MD, Vynlidal ,Sandra K, RN, MSN, CIC, Roberts, Sylvia, RN, et al. The Net Cost Impact of Including Antimicrobial Gauze Dressing in a Successful Program to Reduce Surgical Site Infections. Mansfield: Penn et al, 2008. Print.
4 Bonnema, Randy, RN, MSN, CNOR. Practice Changes Leading to Reduced Superficial Surgical Infection Rate Following Cardiothoracic Surgery. Mansfield: Bonnema, 2008. Print.
5 Patricia Mertz et al. The Effect of an Antimicrobial Gauze Dressing Impregnated with 0.2% Polyhexamethylene Biguanide (PHMB) as a Barrier to Prevent Pseudomonas Aeruginosa Wound Invasion. 2001.
6 Reitsma, Angelique M, MD, Rodeheaver, George T. Effectiveness of a New Antimicrobial Gauze Dressing as a Bacterial Barrier. 2001.
7 Bryant, Ruth A, RN, MSN, CWOCN and Nix, Denise P, RN, MS, CWOCN. Acute and Chronic Wounds, St. Louis:Elsevier, 2007. Print, 212.