Cardinal Health™ NPWT PRO Therapy System
Cardinal Health has developed a NPWT device portfolio specifically targeted to the needs of the different care settings. Cardinal Health™ NPWT PRO is designed for the extended care settings. The device has a design and user interface helping to provide a consistent experience across the continuum of care for both care giver and patient.
Reach out to our team for ordering information.
CUSTOMER SERVICE
For product specifications, service, and certificate requests, please call our Customer Service team.
Product description
Ordering information
Manuals
The Cardinal Health™ PRO Family offers the following features:
Small, lightweight device (0.9lbs) for patient mobility
Quiet operation for patient discretion
Easy to operate with a simple, intuitive design
Foam dressing kits and accessories are compatible with all Cardinal Health™ NPWT devices for easy connection and transition to different Cardinal Health™ NPWT devices
1 Average score of 90.6 +/- 6.5 using 33 participants (n=17 Healthcare Professionals with experience treating wounds in a home or outpatient setting and n=16 lay users as simulated patients) following the validated System Usability Scale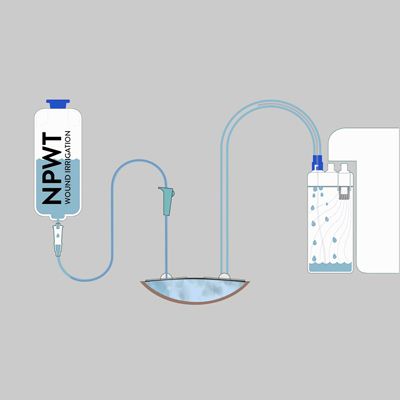 Simultaneous Irrigation™ Technology
Our uniquely patented Simultaneous Irrigation™ Technology is the only NPWT system that gives you the option of delivering a topical solution into the wound bed at the same time  NPWT is applied.
| Description | Cat. No. |
| --- | --- |
| PRO | 6708888 |