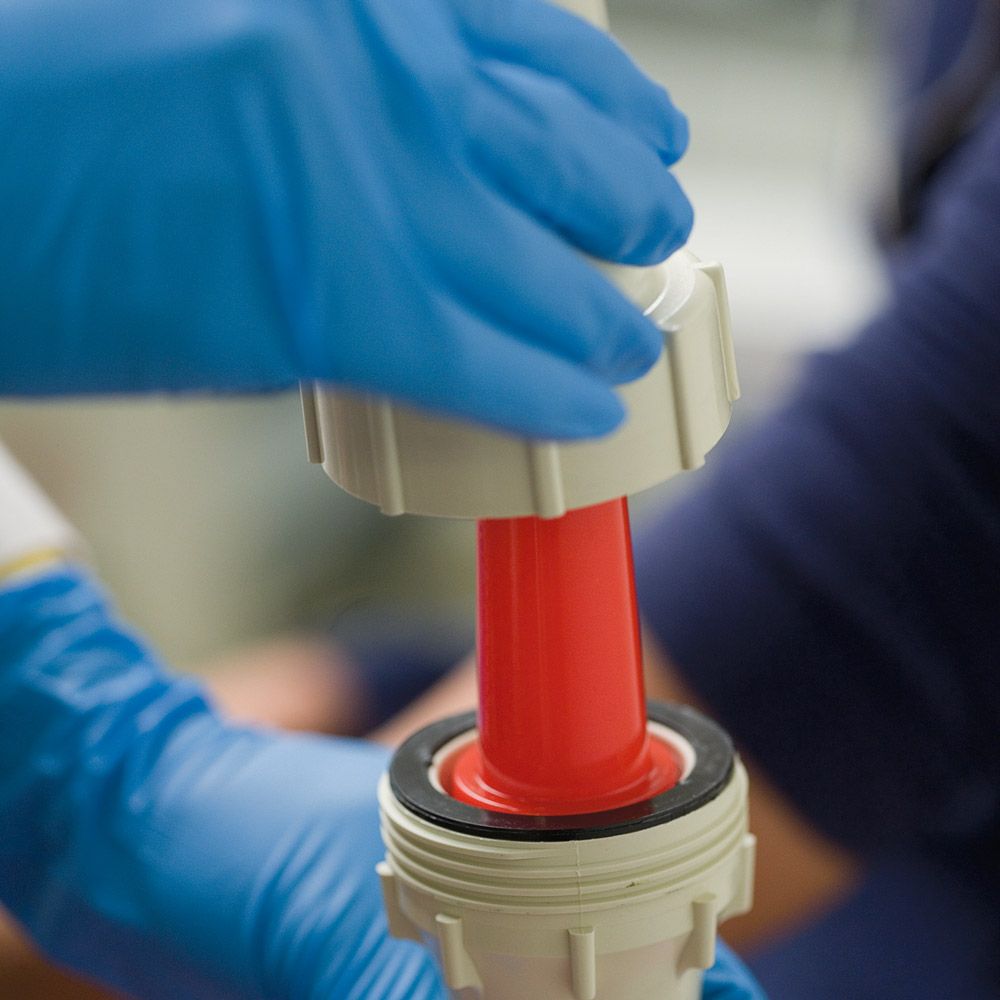 Ensure needlestick and bloodborne pathogen safety
We aim to provide you the utmost control through tools that help you reduce needlesticks and maintain OSHA compliance so you can focus on what is most important – your safety and the safety of your patients.
SECURE® Safety Insert
Our exclusive SECURE® Safety Insert is a patented single-use, point-of-care sharps container for disposal of hazardous used unit-dose radiopharmaceutical syringes. Helps protect you against needlesticks and exposure to bloodborne pathogens and facilitates compliance with OSHA's Bloodborne Pathogens (BBP) standard:
Helps ensure that every dose is delivered in a clean pig, not one potentially contaminated with bloodborne pathogens
Eliminates the need to recap the needle, reducing the likelihood of needlesticks
Is closable, leak proof on sides and bottom and labeled with biohazard symbols
Exposure Control Plan (ECP)
Exposure Control Plan (ECP) for nuclear medicine
A convenient, comprehensive nuclear medicine-specific Exposure Control Plan (ECP) template you can easily customize.
Helps you adhere to OSHA's regulations to update the ECP annually to show use and evaluation of exposure control technology
Provides up-to-date provisions of needlestick legislation specific to nuclear medicine
Eliminates the need to allocate resources to develop your own plan
Help avoid OSHA citation
Having an Exposure Control Plan (ECP) and reviewing and updating the ECP annually are two of the top 5 frequently cited sections of OSHA's Bloodborne Pathogen standard. Our ECP template can help you easily comply with this standard.
Staying in compliance with OSHA's Bloodborne Pathogens standard can be even easier Syntrac™ Integration Tools. Easily schedule a recurring annual task to review and update the ECP using the calendar and task functionalities.