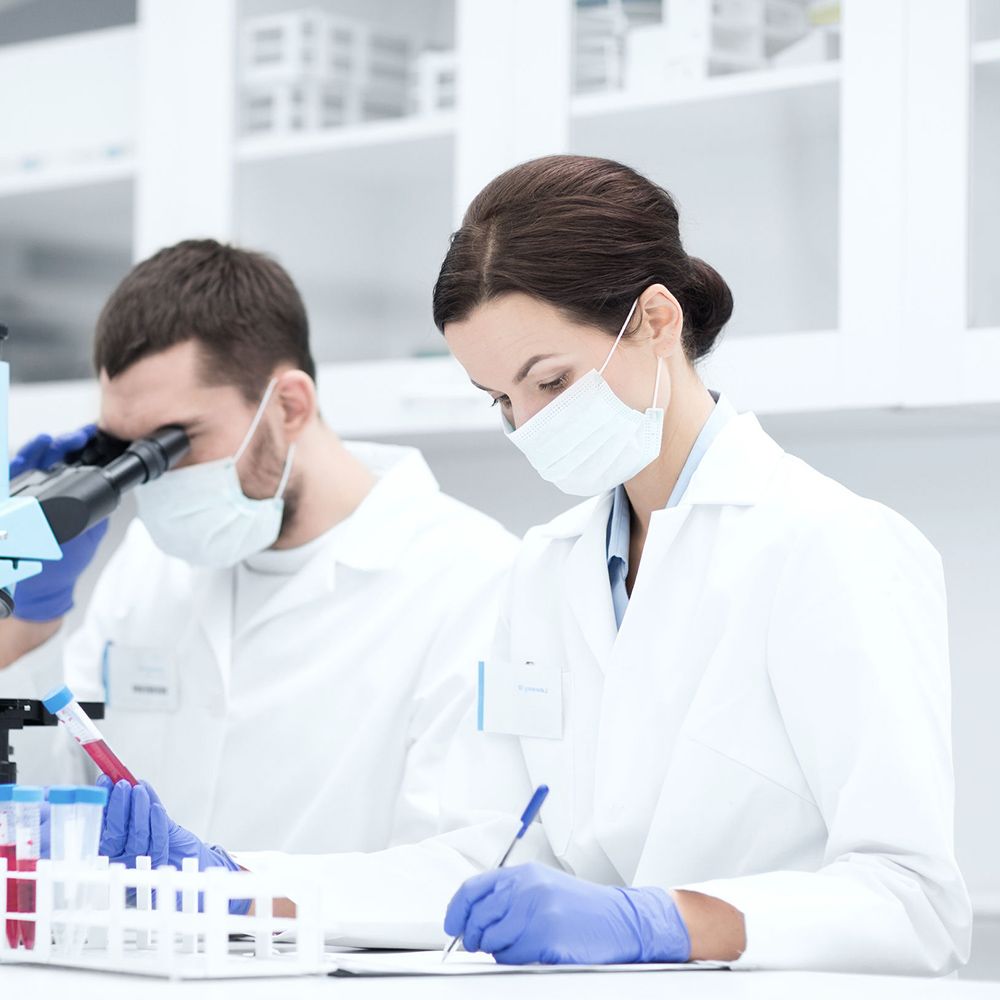 Cardinal Health Lab Briefings webinar series
Lab Briefings is an educational webinar series intended to educate and empower laboratorians by providing them with clinical insights, up-to-date industry information as well as support and solutions from speakers who are leading industry experts and opinion leaders in clinical laboratory science.
Attend these basic level webinars at no cost. All webinars are managed by Whitehat Communications and offer one P.A.C.E.® Continuing Education contact hour1 for up to six months after the live event.
For upcoming webinars, register here.
Closing the Gap in Pre-analytical Specimen Quality
Presented by Margaret Blaetz, CLC(AMT), CCCP(AAPOL), Technical Consultant/Technical Specialist, CEO at East Coast Clinical Consultants.
What's Your Cost of Poor Quality? Calculating an ROI for Your Lab's Quality Program
Presented by Jennifer Dawson, MHA, LSSBB, CPHQ, DLM(ASCP)SLS, QLC, QIHC, Senior Director at Quality for Human Longevity, Inc.
---
Data Hidden in Plain Sight - Using Unexpected Analytics for Quality and Process Improvement in the Clinical Laboratory
Presented by Jordan Olson, MD FACP, Director of Laboratory Preanalytics and Medical Director of Clinical Pathology informatics at Geisinger Health System.
Using Lab Information to Reduce Downstream Healthcare Costs: Case Studies
Presented by Ran Whitehead, Chief Executive at PeaceHealth Laboratories.
---
2018 Outlook for the Clinical Laboratory Industry
Presented by Dennis Weissman, President of Dennis Weissman & Associates, LLC.
Survival of the Fittest: Transforming Your Lab from Cost to Value Center
Presented by Suzanne Carasso, MBA, MT (ASCP), Director of Business Solutions Consulting with ARUP Laboratories.
The Laboratorian as a Clinical Consultant
Presented by Anthony A. Killeen, MD, PhD, Ellis S. Benson Professor and Vice-Chair for Clinical Affairs Dept. of Laboratory Medicine & Pathology at the University of Minnesota.
Actions You Can Take to Have Your Lab Viewed as a Profit Center
Presented by Kathleen A. Murphy, PhD, Senior Advisor, Chi Solutions, Inc., an Accumen company.
The Huron CEO survey: The Six Trends that will Change Health Care over the Next 5 Years
Presented by Ted Schwab, Managing Director, Huron Healthcare Practice at Huron Consulting Group Inc.
---
FDA's New Reclassification of Rapid Influenza Diagnostic Tests: Are you Prepared?
Presented by Gregory J. Berry, Ph.D., D(ABMM), Assistant Professor of Pathology and Laboratory Medicine at Hofstra Northwell School of Medicine.
Compliance Considerations for Clinical Laboratories
Presented by Elizabeth Sullivan, Attorney at McDonald Hopkins LLC.
---
Clinical Lab Payment Reform under PAMA
Presented by Chandra Branham, Vice President of Payment & Healthcare Delivery Policy at AdvaMed and Julie Khani, Executive Vice President at ACLA.
The First Cut Isn't The Deepest: Proposed Clinical Lab Fee Schedule Under PAMA
Presented by Chandra Branham, J.D., VP of Payment & Healthcare Delivery Policy, AdvaMed & Julie Khani, President, ACLA.
---
Diagnosing Group A Strep Pharyngitis - Which Technique is Best for You?
This webinar is presented by Gregory J. Berry, Ph.D., D(ABMM), Director of Molecular Diagnostics & Assistant Director of Infectious Disease Diagnostics at Northwell Health Laboratories.
Laboratory Stewardship - The Power of Appropriate
This webinar is presented by Suzanne Carasso, MBA, MT (ASCP), Director, Business Solutions Consulting with ARUP Laboratories.
How Effective Test Utilization Can Enhance Patient Safety
Presented by Elissa Passiment, MT(ASCP), EDM, Senior Partner, EP Clinical Laboratory Consulting.
Laboratory Test Utilization; Improving Outcomes and Reducing Costs
Presented by Eugenio Zabaleta, Ph.D., Clinical Chemist OhioHealth Mansfield Hospital.

1 Whitehat Communications is approved as a provider of continuing education programs in the clinical laboratory sciences by the ASCLS P.A.C.E.® Program.