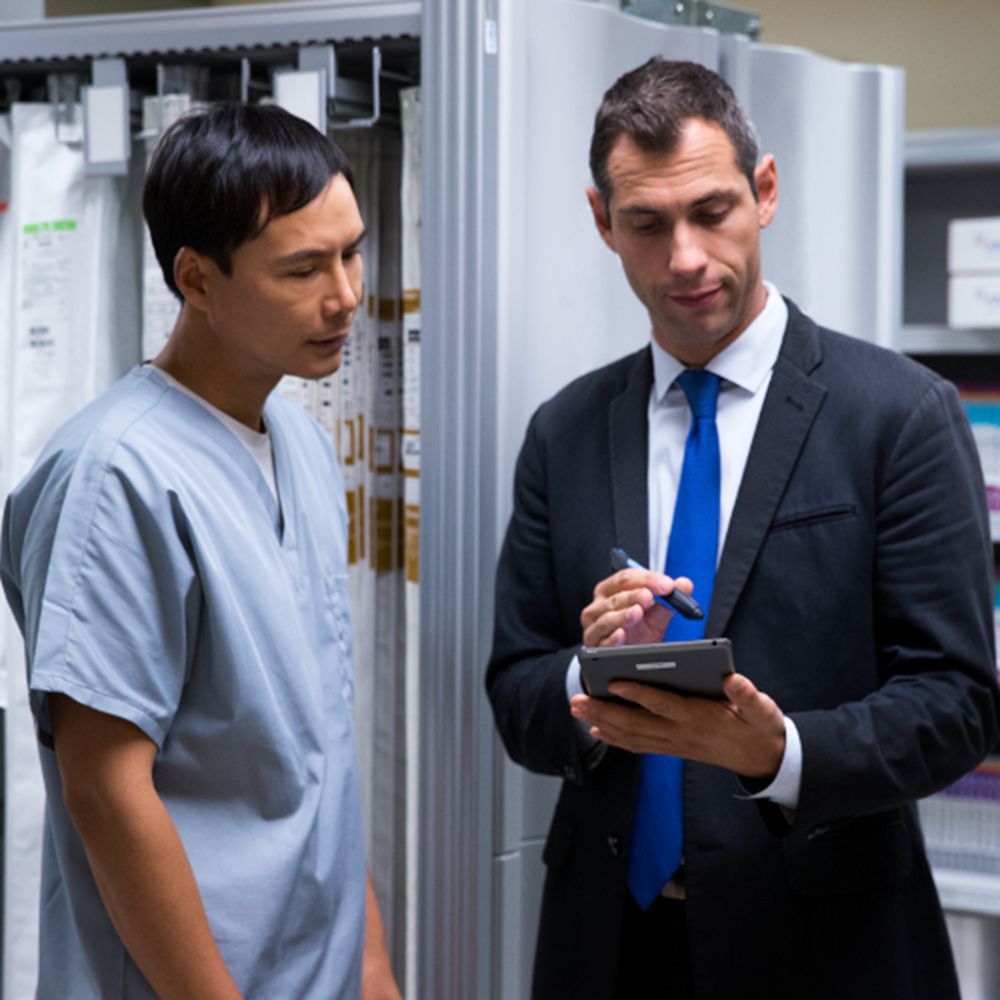 Acute Pharmacy Services
With more than 50 years of experience, Cardinal Health understands that inpatient and outpatient acute pharmacies are fundamentally different but both crucial to patient care. Our experts will partner with you to provide customized management solutions tailored to your unique pharmacy needs.
Cardinal Health understands the unique needs of hospital pharmacies. Let us share our expertise with you.
That's why we take a creative, listening approach to understanding and achieving your goals. We tailor management solutions to your hospital inpatient or outpatient pharmacy at whatever level you need us to be involved. We will provide solutions with a focus on longstanding outcomes.
From assessing the needs of your organization, to full pharmacy management, we're here to help you achieve your goals.
Outpatient Pharmacy Solutions plays a critical role in continuing patient care beyond discharge, from the hospital to the home.
Maximizing the value of remote pharmacy
Learn more about pricing and quality assurance models
Managing transitions of care: Is the investment in an outpatient pharmacy worth it?
 Investing in an outpatient retail pharmacy helps improve transitions of care, establish new revenue streams and reduce the overall cost of care.