Our goal is to remove the barriers that stand in the way of helping you improve patient care while meeting aggressive business goals.
We help assist in these areas:
Staff engagement/satisfaction
Quality of care
Customer/Patient satisfaction
Delivery/Throughput
Cost and productivity
By implementing a holistic business approach, Cardinal Health Performance Improvement Consulting partners with your organization to rapidly adapt to customer demands in an ever-changing business environment, while unlocking the full potential of your employees to make thoughtful business decisions.
---
Our end-to-end deployment can lead to results such as:
Reduction in:
Unnecessary redundant tests
Patient wait times
Operating expenses
Cancellations
Patient infection rates
Medication errors
Response times
Increase in:
Patient satisfaction

Employee Engagement

Patient/customer traffic

Patient safety

Caregiver time spent with the patient

Revenue
---
Cardinal Health Performance Improvement Consulting is uniquely positioned in a time of tremendous change. Are you ready to improve your performance? Contact us today to customize your solution by clicking on the Connect widget on the right of this window.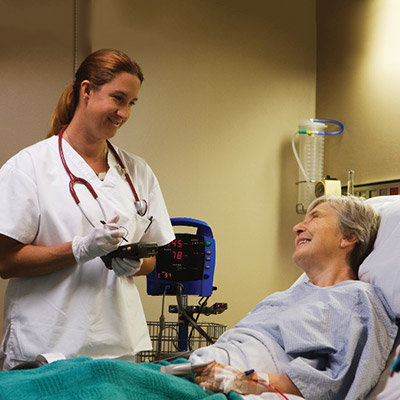 A new way of doing business
See Operational Excellence thought leadership in action!
Get your FREE download of the Beth Israel Deaconess Medical Center white paper on Creating a Collaborative Approach to Patient Care and Communications by letting us know a little bit about who you are.
Leadership
Director, Operational Excellence
Chris has more than 30 years of experience in Lean Manufacturing, Six Sigma, continuous improvement, and quality management across a broad range of industries.
As a Black Belt and Master Black Belt, Chris has led a multitude of Lean and Six Sigma projects, conducted skills transfer events in large organizations, assisted with the development and deployment of Lean Six Sigma initiatives, and worked with clients in Enterprise Lean Transformations.
Chris began his career in the specialty-chemical industry as a chemist and quality manager leading internal quality improvement programs such as ISO 9000, TQM, and Malcolm Baldridge. He gained certification in Lean Manufacturing and Six Sigma disciplines in 2003. During the last nine years, Chris has conducted operational performance assessments, best practice analyses and benchmarking, led Lean and Six Sigma project improvement teams, conducted performance measurement analyses, and assisted client organizations with Lean and Six Sigma deployment transformations.
Chris holds a Bachelor of Science in Chemistry from Murray State University and a Masters of Business Administration (MBA) (Emphasis on Six Sigma) from Grand Canyon University. Additionally, he is a Certified Master Black Belt, ASQ Certified Quality Engineer & ASQ Certified Manager of Quality/Organizational Excellence.
Director, Operational Excellence
Donna O'Connor joined Cardinal Health over seven years ago to create a Clinical Customer Advocacy program for the Pyxis ADC business. As the Clinical (RN) Customer Advocate, she was responsible for all aspects of escalated customer concerns related to medical device quality and regulatory compliance including root cause analysis through resolution. During this time, Donna became a Certified Lean Six Sigma Black Belt and Kaizen Leader.
As Director, Operational Excellence, Donna is leading customer focused projects for Cardinal Health. Donna has also been successful in embedding Lean principles and facilitating large scale culture change. Prior to joining Cardinal Health, Donna was the clinical designer of Cerner Corporation's surgery and anesthesia (SurgiNet) EHR software. Donna was responsible for the design of their highly acclaimed Perioperative Case Tracking workflow application. Prior to Cerner, Donna was a Clinical Coordinator for Pain Services at Hahnemann University and formerly the Educator & CQI Coordinator for Perioperative Services.
Donna is a licensed Registered Nurse in PA and NJ and graduated from Eastern University with a BA in Business and Organizational Development. She was also on the faculty and taught post-graduate Perioperative curriculum and Surgical Technology in Southeastern PA and Southern NJ hospitals.
Director, Operational Excellence
Tim Dimond joined the Cardinal Health Operational Excellence team in 2008 to identify areas of opportunity and value for the largest Cardinal Health customers. In addition, he has developed tools and templates for the Cardinal Health consulting services organization.
Tim has led customer Operational Excellence efforts and lean implementations at more than 40 sites nationally, resulting in more than $20 million of savings over 5 years. Tim also drove the design, development, and implementation of a patented delivery method to Cardinal Health customers in certain segments of the business.
Prior to joining Cardinal Health, Tim spent 17 years at Pitney Bowes Management Services, 12 of those years dedicated to operations. During his time in operations he led several implementation projects, drove process standardization and assisted with underperforming accounts. Tim also spent 4 years in sales designing and developing proposals based on the needs of Fortune 500 companies. Tim received his Six Sigma certification at Pitney Bowes as a member of the Business Transformation group, focused on driving value for the top ten percent of accounts nationally.
Tim has a B.A. in Economics from Kent State University. He is a certified Six Sigma Black Belt from Pitney Bowes and certified Lean Six Sigma Black Belt from Cardinal Health.