How healthy is your supply chain?
If that's a question you don't think about often, you may want to think again. After all, your supply chain is a lot like your personal health. If you want to inspire peak performance, it's got to be a top priority. As a matter of fact, with the industry's continued shift toward value-based care, it's now more important than ever to invest in the health of your supply chain. But what does that mean? Watch the video to learn more.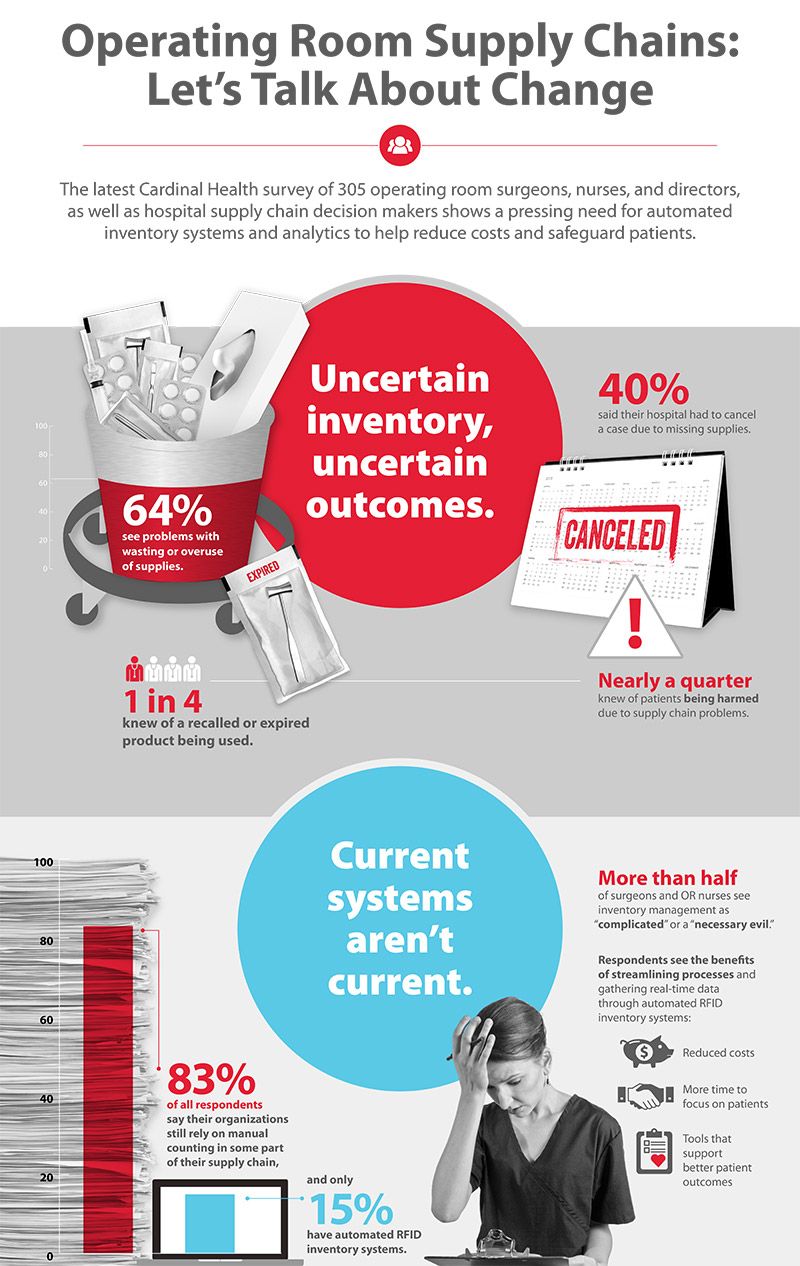 The Hospital Supply Chain Survey results are in!
The latest survey of 305 operating room surgeons, nurses and directors, as well as hospital supply chain decision-makers, shows a pressing need for automated inventory systems and analytics to help reduce costs and safeguard patients.