Specialty Pharmaceutical Distribution
Cardinal Health Specialty Solutions understands the challenges your pharmacy faces in caring for patients today. Our dynamic team of problem solvers recognizes the complexities of specialty healthcare, and we draw on our deep expertise to ensure that your patients have the therapies they need, when they need them.
Through our Cardinal Health Specialty Pharmaceutical Distribution (SPD) business, we work with you to identify your unique challenges, generate insights, and provide the products, technologies and knowledge you need. We simplify the delivery of specialty products by leveraging our scale as one of the largest healthcare supply chains in the United States and decades of experience delivering specialty products.
With Cardinal Health Specialty Pharmaceutical Distribution, you can:
Increase access to specialty products
Improve inventory management
Receive emergency drugs faster
Optimize financial performance
Simplify and streamline operations
Gain time to focus on patient care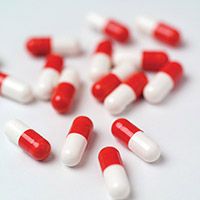 Available products
We are a leading distributor of fractioned blood derivatives and specialty pharmaceuticals to hospitals and alternate sites of care.
Simplify specialty drug inventory management with flexible SPD consignment programs.
Cardinal Health SPD provides an Emergency Drug Response Program that enables the delivery of life-critical medications and specialty products to most locations within 3-6 hours.
When you create a new account or place a specialty order, you can count on superior customer service.
As an authorized distributor, we are proud to partner with the leading GPOs.