See what's next in hospital inventory management for the nursing floor
Clinicians' main priority is patient care. Enable them to focus on patients by ensuring the right products are available at the right time in the right place. Using 2-Bin Kanban and single bin tracking methodologies coupled with an easy to use point-of-use station, WaveMark makes it possible to optimize workflows, accurately document supplies, and right-size inventory levels.
Reducing waste
Hospital inventory is typically overstocked by 15-25%.1 How can you take more control of the supplies being stored and used on nursing floors?
Optimize inventory management
Right-size inventory
Smooth out ordering patterns
Eliminate daily counts
Read the case study
Improving workflows.
Clinicians spend 20% of their work week on supply chain management activities1. How can you help them more quickly locate what they need, document supplies used and get back to patient care?
Gain efficiencies
Shorten cycle counting
Quickly hone in on tasks that need your attention
Prevent data entry errors and improve integrity
Enhance clinical documentation and charge capture
View the infographics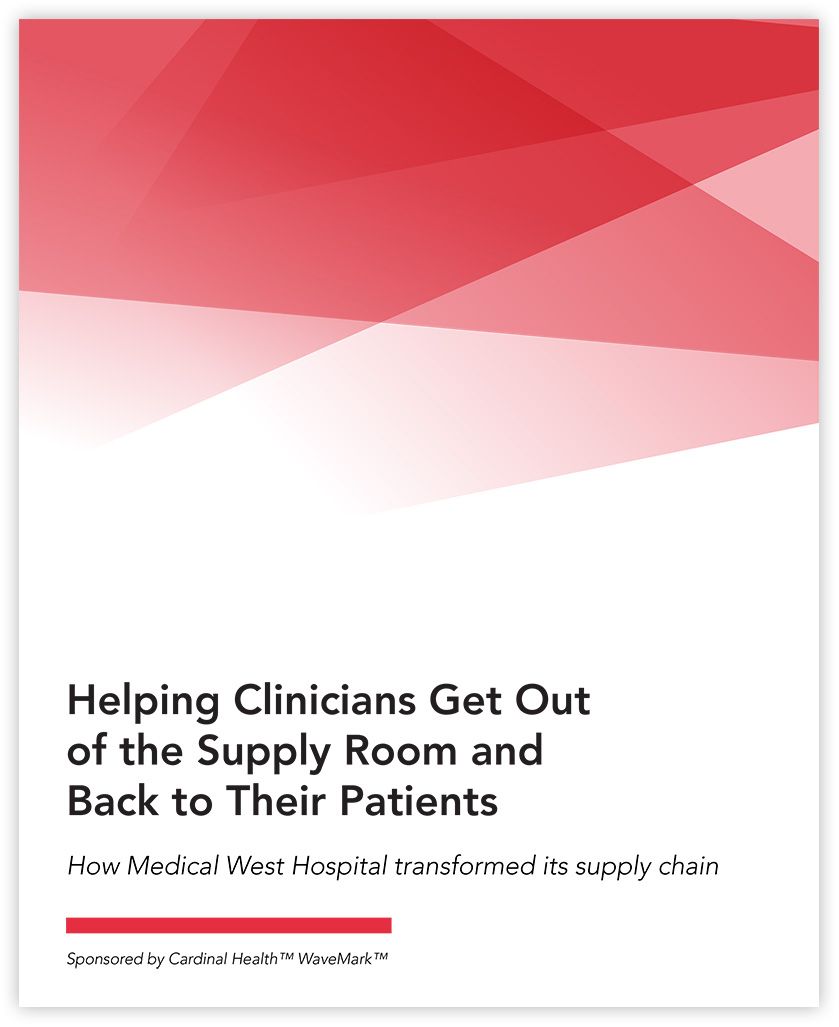 Thank you! We have received your request - someone will be in touch shortly.
WaveMark for your nursing floors
As a global healthcare leader, Cardinal Health has deep expertise and resources to help you succeed. See the many ways we can help you lower the total cost of care—so your hospital staff can spend more time with those who matter most: the patients we all serve.
1 Cardinal Health Supply Chain Survey Data conducted Oct-Nov. 2016 by SERMO