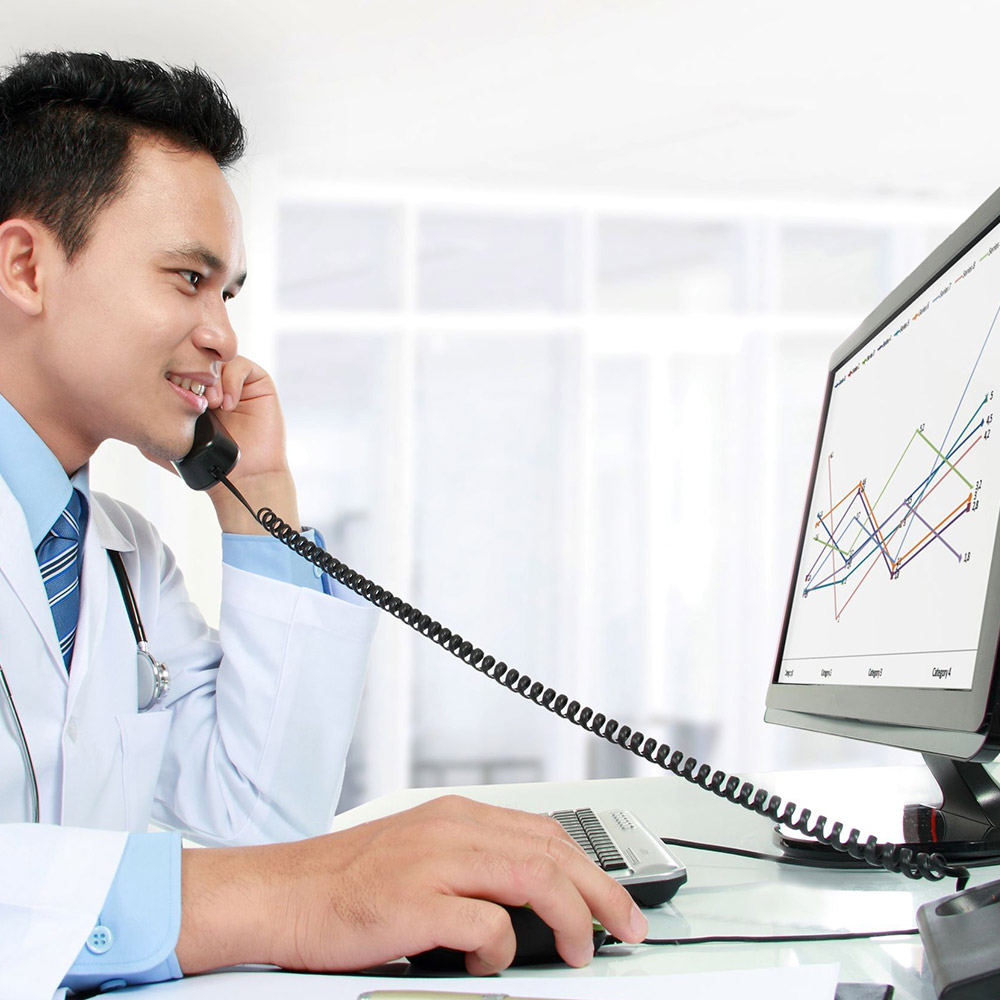 Remote Pharmacy Services
Flexible, 24x7 pharmacy support
Our team of remote, clinical pharmacists can cost effectively help you provide patients with 24/7 pharmacy coverage.
Is it a challenge to recruit and deliver 24x7 pharmacy coverage? Do you need to free up your pharmacy team's time for strategic patient care initiatives?
Whether you need full-time, emergency, nighttime or project-based pharmacy coverage, we've got you covered. More than 400 healthcare providers rely on Cardinal Health Remote Pharmacy Services, and we process more than 9 million medication orders, annually.
Scalable solutions to meet any pharmacy coverage need
Designed to maximize pharmacy performance and elevate the standard of patient care, our cost-effective remote pharmacy solutions can be tailored to meet the needs of any healthcare organization — large or small. We serve as an extension of your team, helping you expand pharmacy services beyond the four walls of your facility, in both acute and retail settings. 
Our suite of remote pharmacy services
Our remote pharmacists can serve as a virtual pharmacy, providing flexible, seamless support to your staff. Our team of virtual pharmacists can handle inpatient remote medication order processing and review, 24x7.
We can help you improve staff productivity and quality of care with our easy-to-use medication order management tool. And, with our retail telepharmacy solutions, we can help you open or expand a retail pharmacy to capture more revenue and provide greater access to patient care. Learn more about our Remote Pharmacy Services.  
Expanding pharmacy's impact
Becker's Hospital Review explains how remote pharmacy models can expand your pharmacy's role and reach.
Cardinal Health helps hospitals with cost-effective pharmacy order management. Learn more about our medication order management service.
Open or expand your outpatient pharmacy operations to capture more revenue and provide better patient care.
Cardinal Health is the nation's leading telepharmacy company. Learn about our cost-efficient, 24/7 pharmacy coverage.
Using remote pharmacy models to support strategic goals
Learn about two organizations' journeys in leveraging remote pharmacy models to help them execute against their goals.
Challenged to expand services amid budget reductions and labor constraints?
Leveraging remote models can often be a solution to enable expanding pharmacy services under these constraints.
Implementing strategic efforts, such as patient discharge counseling and an EHR?
Click here to learn how 2 hospitals successfully expanded and refocused their onsite pharmacists' work on clinical projects.