The surgery center answers you need, in one place
With Cardinal Health, you have a single source for products, solutions and clinical insights - and that source is tailored to meet your needs. In order to support operational excellence in your facility, we have solutions to help you optimize, update, or standardize processes. We've built a complete offering, for you, because today's ambulatory world demands it.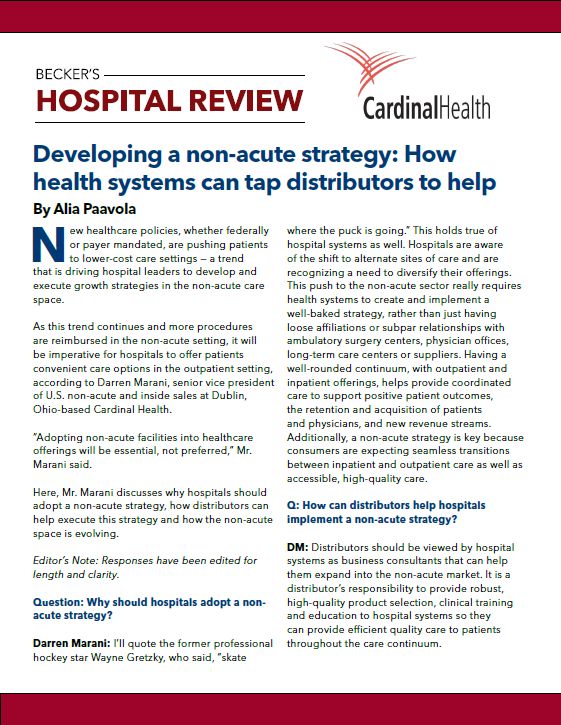 Why hospitals should adopt a non-acute strategy as the industry evolves
"This push to the non-acute sector really requires health systems to create and implement a well-baked strategy."
—-Darren Marani, SVP of U.S. Non-Acute and Inside Sales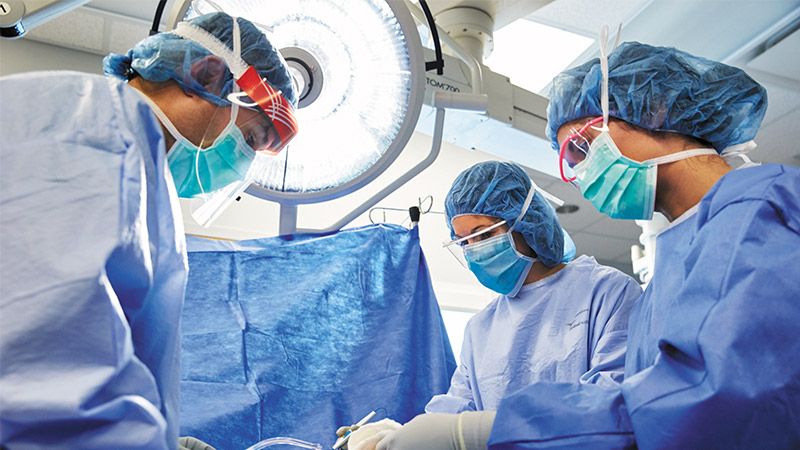 We'll help you build strategies that support your surgery center goals. And it starts with a no-cost to you clinical assessment.
Want to learn more?
Contact us to get started.
Thank you! We have received your request - someone will be in touch shortly.
More solutions for surgery centers