Your path to surgery center improvement
Put our team of experienced perioperative nurses to work for your facility. They understand your challenges, and they will uncover new opportunities to drive results.
Learn where to find hidden waste in your OR - and how convert it to savings
Spot new opportunities to improve clinical practices that support efficiency and patient safety
Optimize your custom procedure tray mix
Take back more time for patient care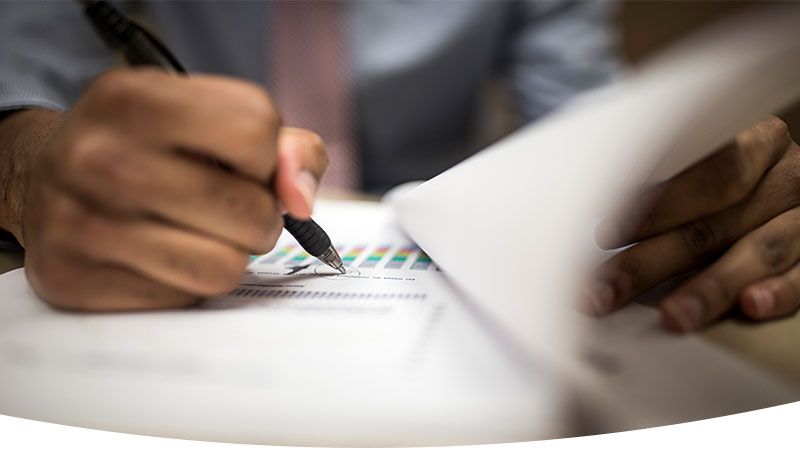 $600,000
of savings have been identified through 100+ clinical assessments.*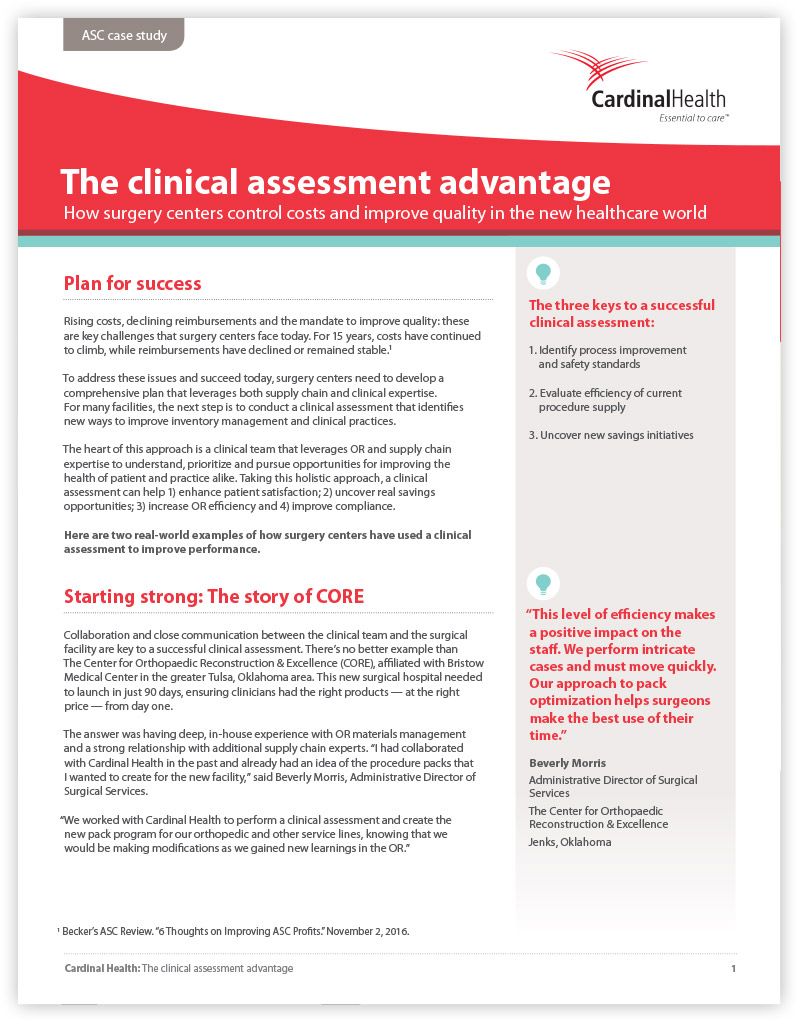 How are surgery centers using this solution to drive results?
"We realized that there was a lot of waste in our pack program. We were wasting so much; we just didn't know how much."
—Shannon Horton, Administrator at Madison Outpatient Surgery Center
"This solution allows us to have a "level of efficiency [that] makes a positive impact on the staff . We perform intricate cases and must move quickly. Our approach to pack optimization helps surgeons make the best use of their time."
—Beverly Morris, Center for Orthopaedic Reconstruction and Excellence
See if a clinical assessment is right for your surgery center.

*Based on Cardinal Health data from January 1 - December 31, 2016. Individual results may vary.