When trying to reduce drug costs, many hospitals focus on price alone.
That approach leaves money on the table. Cardinal Health leverages proprietary, clinical pharmacy analytics to reduce drug costs by focusing on both price and utilization.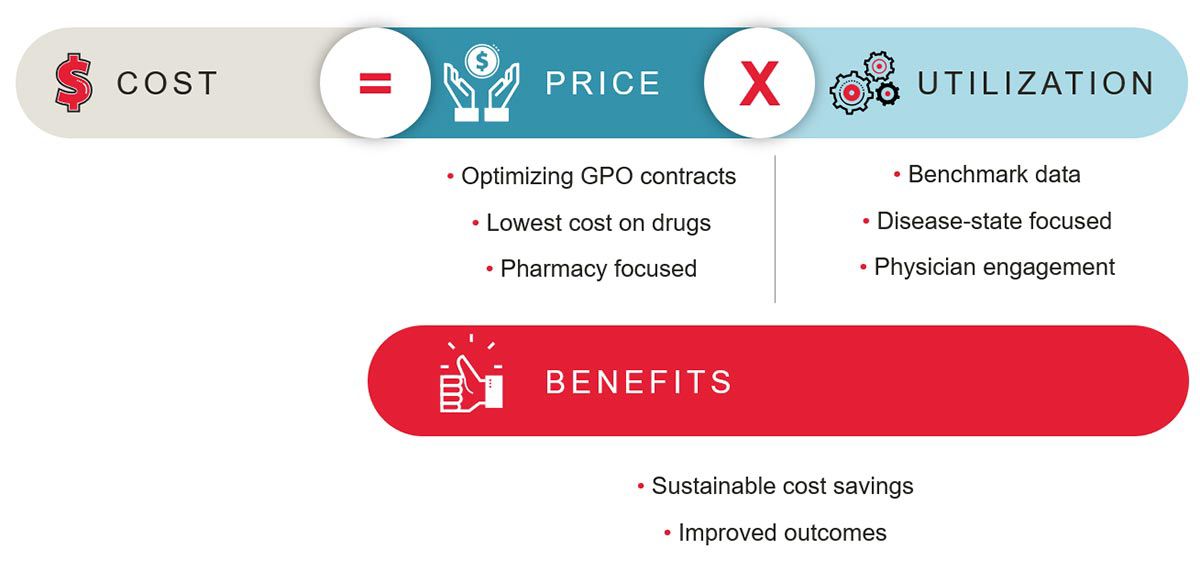 How does our approach to savings benefit you?
Reduce your drug spend
Understand your top drug cost drivers and your greatest opportunities to save
Benchmark your drug costs against similar facilities
Obtain expert guidance to help your clinical teams implement programs that drive measurable drug cost savings
Monitor your progress and drive sustained results over time by continually tracking your drug cost
 
Learn more about our approach to reducing hospital drug costs:
Unlock hidden savings
How did a 10-hospital health system drive $5.9 million in drug savings?
---