Provider Engagement
Engage healthcare providers and stakeholders through insight-gathering sessions
Build awareness of products and disease states, as well as deliver information quickly about new product approvals, indications, guidelines designation or national payer decisions.
Tap into our services such as summit lectures and exhibits, national broadcasts, and in-practice programs.
Summits consist of multiple insight-gathering sessions that bring together a wide variety of healthcare stakeholders to discuss specialty healthcare topics that are critical to the ability of Cardinal Health to service our customers' needs in the practice of specialty healthcare. Learn how you can take advantage of opportunities to discuss important topics with the healthcare stakeholders assembled.
Contact us
Learn how to maximize your engagement with specialty providers.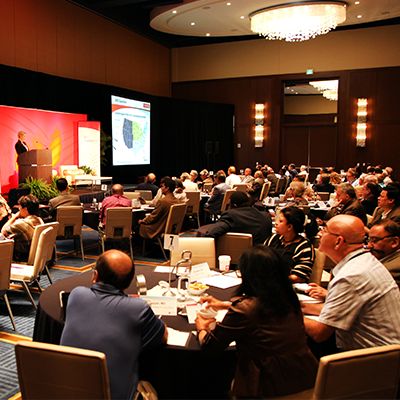 Summits
Engaging more than 500 community medical oncologists, rheumatologists, ophthalmologists and practice managers annually to gather real-time feedback regarding patient care.