Patient Reimbursement Support Services
Let us help your patients navigate managed care hurdles, so they can secure access to your therapy, faster.
Complicated prior authorization and appeals processes can make navigating reimbursement processes difficult and time-consuming for patients. And, for underinsured and uninsured patients, the cost of some therapies can put the hope of treatment out of reach. Our patient reimbursement services – delivered by our compassionate, multilingual, accessible patient services team – can help patients break through these barriers.
Benefits investigation: We verify patient eligibility prior to billing, and keep patients, caregivers and providers updated on the status of verification.
Prior authorization and appeals management: We collaborate with the prescribing physician's office to electronically submit payer-specific forms for prior authorization. When an appeal is required, we initiate and coordinate up to three levels of appeals.
Claims tracking, billing and coding: We work with patients and providers to identify and resolve billing questions, coding errors and form-completion issues. We assist with resubmission of claims and provide you with aggregate data regarding common claims errors, to help you mitigate reimbursement obstacles in the future.
Multi-enrollment user portal: Our portal makes it easy to enroll multiple patients in patient support programs at once. Additionally, for pharma companies with rebate programs for multiple drugs, our multi-enrollment user portal streamlines the process of enrolling patients across therapies.
Need to remove roadblocks?
Our patient reimbursement support programs facilitate access to your therapy, faster. Contact us today.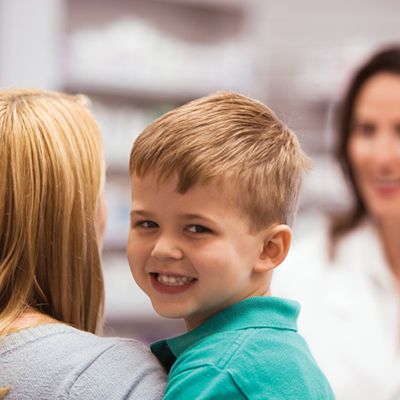 84%
Approval rate for reimbursement appeals we assist with