Resources for Sonexus™ Access and Patient Support
Get actionable insights from our industry-leading team of patient hub services experts.
In today's increasingly complex healthcare environment, your therapies continuously face increasing reimbursement, patient access and adherence barriers. The experts at Sonexus™ Access & Patient Support provide diversified clinical, commercial and technical expertise, along with a commitment to the highest level ofpatient support, to help your products overcome these barriers and increase access to your therapies. Our dynamic team of problem solvers draws on learnings from therapeutic categories including cardiology, immunology, neurology, dermatology, hematology, endocrinology and oncology. Our team is driven to help breakthrough treatments get to the patients who need them most.
Here, our team of industry-leading patient hub services experts share actionable insights to help you improve your commercialization strategies, compliantly manage risks, drive better patient adherence and improve treatment outcomes.
Want more expert insights?
Learn how our patient hub services experts can help improve your commercialization strategy and get deeper patient insights. Contact us today.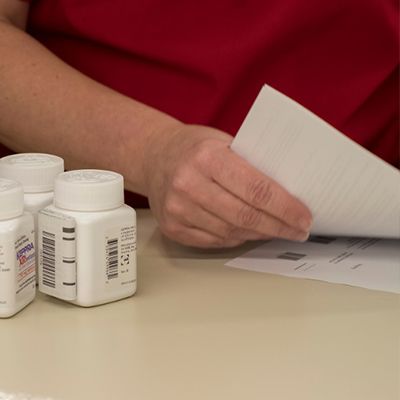 Rx for mitigating risk
How our (non-commercial) pharmacy manages PAP programs
Sonexus™ Access & Patient Support offers free drug programs through our non-commercial pharmacy, providing regulatory benefits for pharma sponsors.