The willingness of stakeholders to accept risk will only be as robust as the economics underpinning those financial models. Here we look at one such model.
by Lincy Lal, PharmD, PhD,
Lindsay McAllister, MPPA, Senior Consultant, Market Research
The fee-for-service payment model has long been the standard in oncology. Over the past few years however, the ever-increasing costs of care and pressures to reform have inevitably forced decision-makers to consider the implementation of alternative payment methods. In addition to rising healthcare costs, the American Society of Clinical Oncology (ASCO) cites several others drivers for the development of fee-for-service alternatives1:
Reimbursement needs for currently unpaid, critical services.
Alignment with accountable care organizations and other initiatives.
The need for improvement and coordination of care.
An overall shift to increase value through personalized medicine.
One alternative to fee-for-service is the episodic or bundled payment model, in which a set fee is provided for patient care based on diagnosis. ASCO has proposed a similar method that would utilize monthly rather than episodic payments: A single payment would be provided when a new patient is seen, followed by monthly payments for treatment, active monitoring, change in treatment, and enrolling the patient in a clinical trial. ASCO believes that this monthly payment model could be sustainable throughout the patient care continuum and a welcomed departure from practice dependency on reimbursement for infusion drugs. The release and dissemination of this draft recommendation in May 2014 demonstrates that ASCO and its members are eager to help advance the development and adoption of alternative payment methods among commercial and government payers.
More recently—in January of this year—the Centers for Medicare and Medicaid Services (CMS) announced that by 2016, 30% of Medicare payments will be tied to value or quality through alternative payment methods, which will increase over the following 2 years to a total of 50% by 2018.2 Regarding oncology specifically, CMS plans to implement an episode-based payment model that aims to decrease medical costs by focusing on quality of care and improving patient outcomes. When participating in the episode-based payments, monthly patient management payments will be provided for each fee-for-service beneficiary being treated as well.3
Earlier this year at the Cardinal Health Specialty Solutions February Oncology Summit, physician attendees from community-based oncology practices throughout the U.S. engaged in discussion regarding their views on alternatives to the fee-for-service payment model, including episode-based payments specifically. An electronic audience response system was utilized to capture polling data from the 63 oncologists / hematologists in attendance. According to their responses at the time, only 30% were involved in any payment alternative or incentive system. Value-based programs focusing on process of care outcome performance, patient satisfaction performance, or utilization / efficiency performance were used by only 39% of the practices. Over half (58%) of the participants felt that episodic care would work for highly prevalent cancers, whereas only 2% felt it would be effective for rare cancers. Almost two-thirds of physicians (62%) reported that professional organizations should be mostly responsible for setting performance and quality standards, and just 2% believed government agencies should be responsible. When respondents were asked which components should be included in an episodic payment, over half chose chemotherapy medications (54%), hospice management (60%), and/or chemotherapy administration (60%; Table 1).
Table 1: Beneficial Components for an Episodic Payment Model*
| Component | Advisor Responses |
| --- | --- |
| Chemotherapy Administration | 60% |
| Hospice Management | 60% |
| Chemotherapy Medications | 54% |
| Case Management | 46% |
| Diagnostic Radiology | 44% |
| Physician Office Visit | 42% |
| Laboratory Component | 42% |
| Physician Hospital Care | 38% |
*A total of 193 responses reported among 63 community-based oncologists/hematologists attending the Cardinal Health Specialty Solutions February Oncology Summit.
Although a shift away from the fee-for-service payment model is likely eminent (one way or another), little research has been undertaken to determine or help understand the potential effects of an episode-based payment model. However, one study run by UnitedHealthcare in collaboration with 5 medical oncology groups was published in 2014.4 This pilot study went from October 2009 to December 2012 and included 1024 patients. The fee-for-service contract relationship was altered in 4 areas:
Chemotherapy medications were reimbursed at average sales price +0%.
Physician hospital care, hospice management, and case management were all switched to episode payments.
Nineteen episodes for payment were established within breast, colon, and lung cancer, and a single episode payment was provided following initial diagnosis.
Chemotherapy regimens were predefined for adjuvant therapy only, and payment continued for metastatic episodes every 4 months even when the patient was not receiving chemotherapy in order to account for palliative care.
Table 2: Medical and Chemotherapy Costs Savings Associated With the Study of an Episodic Payment Model
| Outcome | Predicted | Actual | Savings |
| --- | --- | --- | --- |
| Medical Costs | $98,121,388 | $64,760,116 | –$33,361,272 |
| Chemotherapy Costs | $7,519,504 | $20,979,417 | +$13,459,913 |
The results of the study, as illustrated in Table 2, included 810 patients available for analysis. The episodic payment group saw a decrease in hospitalizations and therapeutic radiology use that contributed to the $33 million in savings for medical costs—a 34% decrease. On the other hand, chemotherapy costs were significantly underestimated in the episodic payment group, which resulted in a $13.5 million increase in cost. The study results show that the total medical costs were lower, even with increased chemotherapy drug costs. These results seem to demonstrate value for using this episodic payment model, independent of drug choice. Only the lung cancer group had a large enough sample size to compare survival for patients with episodic billing versus no episodic billing; however, analysis indicated no difference in overall survival for this study population. Overall, this study suggests that some element of cost control can be attained by using episodic payments, without sacrificing the quality and efficiency of care. Of note, one possible weakness in the study design included the potential existence of the Hawthorne effect—that is, participants were aware that they were being studied and may have behaved and acted differently as a result.
Health economics and outcomes research (HEOR) studies, both retrospective and prospective, can be utilized to support the use of bundled-payment policies. Retrospective cost-of-care studies, which focus on identifying the cost drivers and determining cost of care for patients at different stages of disease, can be utilized to determine the components of total cost of care. The usual components of total medical costs for cancer patients include costs of hospitalizations, emergency room visits, clinic visits, laboratory use, radiation, supportive care agents, adverse event management, drug administration, and drug costs. Understanding the differences in costs and cost components based on selection of chemotherapy agents and by line of treatment would be valuable for determining the preferred agents for patients with different stages of a specific cancer. These insights regarding cost drivers can also be used for determining costs that should or should not be included in a bundled-care model for cancer patients. Retrospective and prospective studies whose objectives focus on treatment patterns and subsequent resource utilization for adverse events and supportive care can be utilized to determine patient clinical and demographic factors and comorbidities that may predict increased resource utilization and therefore increased overall costs. These findings can be used in creating predictive risk models that categorize patient mix into high cost versus low cost groups and determine the stage-specific episodes or categories that need to be created to set up an episodic payment system.
Comparative effectiveness analysis studies also have a role in creating and determining bundled-payment policies and alternative payment methods. Studies that correlate adherence of chemotherapy agents to total medical costs and to clinical outcomes, such as overall survival and progression-free survival, can be conducted to determine the most effective treatment options. These studies are especially valuable when the agents being compared have the same mechanism of action and mode of administration and are indicated for the same cancer, by stage, and line of therapy. Multivariate analyses comparing different treatment options adjusting for confounding variables can be used to determine the most effective treatment options using real-world data as well as better defining outcomes, comorbidities, and other clinical factors. Once the most effective agent is identified using randomized clinical trial data and observational comparative effectiveness trial data, the use of therapies in appropriate patient populations may help decrease overall costs and lead to utilization of the most cost-effective options to consider including in a bundled-payment program.
Pharmaceutical companies, payers, and providers could benefit from using HEOR study experience when creating policies that affect treatment decisions and payment mechanisms, while still maintaining a high quality of care.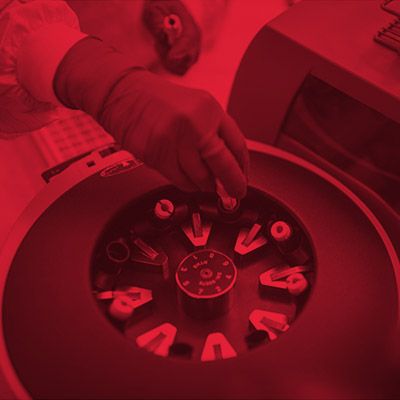 FOCUS Magazine
Explore the importance of Health Economics and Outcomes Research (HEOR) and real-world data in meeting the demands of a dynamic healthcare system.