Patient-reported outcomes: Are they in line with clinician expectations?
by Lincy Lal, PharmD, PhD,
Jill Kaufman, Manager, Market Research
This article uses two case studies to illustrate how patient-centered medicine can be transformative and why patient-reported outcomes are essential to the process. Comparisons of unfiltered patient assessments to concurrent physician assessments reveal striking differences that directly bear on value assessment.
Patient-reported outcomes (PRO) are defined by the FDA as "any report of the status of a patient's health condition that comes directly from the patient, without interpretation of the patient's response by a clinician or anyone else."1 Types of PRO include health-related quality of life (QOL, HRQOL), symptoms, functional status, satisfaction with care or symptoms, patient preferences or utilities, adherence to prescribed medications or other therapy, and perceived value of treatment. These data are increasingly used at both the micro and macro levels, that is, during individual patient care decision making as well as healthcare policy decision making.
"It is important to understand the extent of correlation between PRO and clinician-reported outcomes… "
It is important to understand the extent of correlation between PRO and clinician-reported outcomes (CRO), since physicians are most commonly the primary medical decision maker and only slowly are we entering an age of shared decision making with patients and their caregivers. Researchers at Cardinal Health Specialty Solutions are involved in a variety of research studies evaluating the extent of concordance between PRO and CRO.
A Tale of Two Studies
Study 1
In a study published in The Journal of Radiation Oncology, patient-elicited utilities to determine patient preferences between treatments were compared to clinically reported parameters and other patient-reported QOL parameters in patients with metastatic brain disease.2 Patients with 1-3 newly diagnosed brain metastases who were eligible for stereotactic radiosurgery and met inclusion/exclusion criteria were randomly assigned to either stereotactic radiosurgery and whole-brain radiation therapy or stereotactic radiosurgery alone.
A time trade off (TTO) utility elicitation instrument was used to determine the amount of time in perfect health for which patients would be willing to trade up to 1, 5, or 10 years of life in their current health state. Patients were asked to choose between living in a specified time horizon (1, 5, or 10 years) in their existing health state versus living for a variable amount of time in perfect health. These values were then compared to formal neurocognitive function (NCF) testing— including tests of memory function (Hopkins Verbal Learning Test–Revised [HVLT-R]) and executive function (Trail Making Test Part B), and other self-reported QOL (Functional Assessment of Cancer Therapy–Brain [FACT-BR]) and symptoms (MD Anderson Symptom Inventory–Brain Tumor [MDASI-BT])(sleep)—and also compared to a CRO (the Karnofsky performance status [KPS] score) at baseline and at predetermined intervals afterward throughout the study period. The 3 different TTO utility scores were evaluated by regression analysis (with the TTO scores as the dependent variable and the NCF, KPS, FACT-BR, and MDASIBT scores as independent variables) and demographic variables, clinical characteristics, treatment arms, and time collection periods as covariates.
The study enrolled 58 patients, of whom 55 had baseline data collection for TTO utility, NCF, KPS, and QOL scores. Patients who were willing to trade more time for better health were presumed to have a lower preference for their current health state and, therefore, a lower TTO utility score. The mean TTO utility scores at baseline were 0.88, 0.83, and 0.77 with the 1-year, 5-year, and 10-year time horizon, respectively, and at baseline 78%, 61%, and 50% of the patients at 1-year, 5-year, and 10-year time horizons were unwilling to trade any time at all for a better QOL. In the regression analyses, after adjusting for demographics, clinical factors, and time, significant associations were found between 10-year TTO utility and FACT-BR scores (P < .01) and 10-year TTO utility and MDASI-BT scores (P = .047) as well as between 5-year TTO utility and FACT-BR scores (P < .01) and 5-year TTO utility and MDASI-BT scores (P = .037). There were no associations between 1-year utility and any other variables or for the 10-year and 5-year for the KPS or NCF scores.
"This study indicates that neither functional status (KPS), memory, nor executive function measures, which are clinician-reported or clinician-measured outcomes, were significant predictors of willingness to trade time in patients with metastatic brain disease. "

However, QOL and symptoms, which are PROs, have a small effect on patients' decision to trade time. Patients with brain metastases rarely have a good prognosis, and clinicians may think they have lower QOL than the patients perceive themselves. In this instance, even in an environment of declining neurological and physical capacity, patients maintain a preference to continue in their current diminished states, rather than trade time for a higher QOL. This study of terminal cancer patients indicates that the patient preferences for their current health state are primarily influenced by the expected length of their remaining lifespan and may not be affected much by their current lifespan. This study also shows the lack of correlation between patient preferences and QOL versus clinician-reported or clinician-measured outcomes in a terminal disease setting.
Study 2
In another abstract presented at the International Society of Pharmacoeconomics and Outcomes Research, researchers at Cardinal Health Specialty Solutions evaluated and compared patient-generated global assessment (PGA) and physician global assessment (PhGA) captured during regular rheumatologist office visits using a real-time point-of-care disease support tool in patients with rheumatoid arthritis. The research was conducted in order to determine patient–physician discordance for rates of disease and treatment impact on perceived well-being.
Over 3,400 patients with over 9,500 office visits had documented scores for both a PGA and PhGA over a 24-month period. The mean age of the patients was 57 years, and 77% were women.
The unadjusted mean PGA score was 3.26 (SD, 2.69) compared to a mean PhGA score of 2.51 (SD, 2.24; P < .0001), with lower scores indicating better overall well-being. Linear regression revealed that for every 1-unit increase in PGA score, the PhGA score only increased by 0.69 (P < .0001); the R-squared value was 0.326, indicating a moderate correlation.
"This study again shows discordance between physician and patient assessments. "

Although a linear correlation was illustrated, the significant difference in mean scores indicates that the physicians are underestimating disease severity and impact of treatment on patients' perceived well-being. This difference in understanding and perception has implications on how and when treatments are evaluated and how changes are made to the overall treatment plan. These findings also provide incentives for patients to be fully involved and in constant communication with their physician about the status of their condition and to be actively involved in the decision-making process for treatment planning.
Ongoing Research
Currently, Cardinal Health Specialty Solutions is co-sponsoring a prospective PRO study in which patients, as well as their caregivers and physicians, are evaluating QOL, symptom burden, and treatment satisfaction in a cross-sectional study of patients receiving treatment for certain hematological cancers. The method used to capture data is considered a closed loop, since each patient will also have proxy responses for the parameters of interest from their specific caregivers and physicians. All surveys are web-based, allowing for capture of data from a variety of platforms and environments.
The objectives of the study are to evaluate the impact of various treatment regimens on overall QOL, symptom burden, and treatment satisfaction in patients undergoing active treatment for their cancer diagnosis. Patient responses are then compared to the proxy scores provided by caregivers and physicians in order to determine the level of concordance. The results may provide insights into the type and extent of symptoms and other relevant issues that influence patient QOL and symptoms when undergoing treatment for their cancer diagnosis. The findings will also provide insight into what is considered more problematic from the patient, caregiver, and physician perspectives. Enrollment is currently ongoing.
Conclusion
The studies described here show that there can be discrepancies when evaluating the impact of different treatment regimens from the patient and provider perspectives, both in a clinical trial setting as well as during regular clinical care. Depending on the perspective utilized to gain an understanding of patient preferences and the disease stage at the time of elicitation, the impact on decision making and subsequently on additional medical care and resource utilization may be quite different.
Furthermore, the addition of proxy elicitation of QOL and symptom burden from physicians and caregivers may also give different answers, preferences, and perspectives, which need to be considered in the overall process of decision making in the treatment planning process. Additionally, this potential for discordance provides a valuable incentive for patients to become more actively involved in their treatment decision-making process and for the healthcare field to move to a more shared decision-making model for patient management.
---
1 FDA Guidance for Industry. Patient-Reported Outcome Measures: Use in Medical Product Development to Support Labeling Claims. US Department of Health and Human Services. December 2009.
2 Taychakhoonavudh S, Franzini L, Lal LS, et al. Comparison of time trade-off utility with neurocognitive function, performance status, and quality of life measures in patients with metastatic brain disease. J Radiat Oncol 2013; 3:215-221.
3 Feinberg BA, Lal L, Mujumdar U, et al. Patient reported outcomes reveal discordance between patient and physician assessment of disease burden in patients with rheumatoid arthritis. Presented at the 2015 ISPOR Annual International Meeting; Philadelphia, PA; May 16-20, 2015. Abstract PHS87.
4 Lal LS, Franzini L, Panchal J, et al. Economic impact of stereotactic radiosurgery for malignant intracranial brain tumors. Expert Rev Pharmacoecon Outcomes Res 2011; 11:195-204.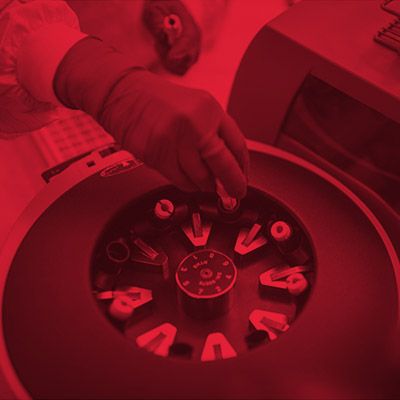 FOCUS Magazine
Explore the importance of Health Economics and Outcomes Research (HEOR) and real-world data in meeting the demands of a dynamic healthcare system.