Value calculators and the future of value-based medicine in oncology
Editor's Note: Dr. Feinberg recently sat down with Dr. Joseph Bailes, past president of ASCO, to discuss the future of oncology research, practice, and patient care. Their conversation ran the gamut from value-based care and value calculators being introduced to assess value, to patient-centered medicine and patient-reported outcomes critical to the process.
BF: Is value-based care the buzzword of the moment? Over the past decade or more, we've seen the evolution from disease management to treatment guidelines to clinical pathways; now it seems to be value-based care. Are we really talking about something different?
JB: The term value-based care has become the title that is used to join all the components of care. At least that is how those who have proposed it and those who discuss it, in other words, join clinical trial data, toxicity, response, and some measure of cost. I don't think it's the same thing, but it's been an evolution from where we've been with disease management and where we've been with other activities that have looked at how we make sure that the right individuals get the right therapies at the right time in the most efficient manner.
The value-based initiatives—and there are a number of them—attempt to bring all of these components into one algorithm or database or model, and provide guidance to the physician as the clinician interacts with an individual with cancer, and allow the individual with cancer to hear the story or idea on how all of these components fit into what the patient may or may not want to do given the stage of cancer, given other potential side effects, etc. I see this as an evolution, and it's somewhat unclear where it will go. Certainly, it gets a lot of attention for many reasons. There is definitely interest in the patient community in receiving the right care at the right time in the most efficient and cost-effective manner. That said, whether there is a big demand for value-based programs across disciplines is still not clear. That is why you see groups that have created value-based programs—whether it be ASCO, NCCN, or Sloan Kettering, etc—we see these groups performing pilot projects to determine whether it makes sense for a practice or an institution to use these methods and to evaluate whether they will have utility for patients.
BF: You mention value assessment programs. But they are most often focused on drug cost-effectiveness. Isn't this really like putting lipstick on a pig in the sense that these programs and their tools or value calculators are not about care and cost in the global sense? Aren't they really all about drugs, likely a byproduct of the rapid rise in drug prices? These programs are not along the lines of the Institutes of Medicine 2002 seminal work on defining value and quality.
JB: First, the genesis for the value-based tools is the cost of pharmaceuticals. Value-based tools have not, for our world in cancer, looked at surgery or radiation or diagnostics. All these value-based tools have focused their efforts on drugs. Whether that will change, I don't know. Adding some measure of cost—and we can debate whether the measures of cost are reasonable or not—but adding some measure of cost to the equation is a result of the cost of the medications themselves. Historically, (somewhat in cancer) there has been some cost-effectiveness research that is more the traditional health services research. These new value-based tools are not necessarily based on this more traditional cost-effectiveness research, rather these are attempts to develop an evidentiary basis to incorporate clinical trial data, results, side effects, etc, with costs into a tool that is reproducible, usable, and has value. We do not have outcomes information on this. This is very new. The value-based tools and the value discussion around them will take a while to play out. I don't know where it will go; I don't know that it will be widely accepted or implemented. Most practicing institutions have financial counseling that looks at cost of therapy and helps individuals with this. So, whether this will add to the practicing clinician's armamentarium in discussing whether an individual should have a particular therapy is still in the investigational stage.
BF: Peter Yu, past president of ASCO, made a pretty dramatic statement about the state of cancer research in this country last year during the launch of CancerlinQ. To paraphrase his dismal assessment of the current state of cancer research: Only 3% of adult cancer patients in the US are participating in clinical trials, and those who are participating are often younger, healthier, and less diverse that the real-world patients who are being treated. This raises many concerns that the evidence these tools and others are using to determine value are a flawed data set on which to try to base a value calculation. Isn't real-world evidence needed if we are going to make determinations of value that are going to impact patient care?
JB: I certainly agree with that: One of the pushbacks or criticisms of these value-based tools is that clinical trials are limited. Drug dosages are different than those that are actually used in the real world, and they provide limited data on side effects and symptoms of side effects that actually occur. It's a valid concern and a very valid discussion to have about the use of clinical trials in these value-based tools. Another challenge for these value-based tools is we don't have a lot of real-world data. We don't have a lot of longitudinal, registry data; we don't have a lot of what people call big data, where thousands and hundreds of thousands of people being treated for cancer are going into a database daily, weekly, monthly and being analyzed by the treatment they received or what their symptoms were. So until we have that, what is occurring is that the view of value-based cancer care and the tools to help define it are using the clinical data. And I do agree with Dr. Yu that this is insufficient if we are going to define value for an individual with cancer in the context of day-to-day therapy that tens of thousands of individuals with cancer receive.
BF: There's been a lot of dialogue around what "patient-centered medicine" means and how is it different from how medicine has been traditionally practiced. Physicians ask patients how they are doing and what side effects they are having. Isn't that what we are talking about when we talk about patient-reported outcomes? Am I mistaken or does there seem to be this failure of communication between the policy world and the practice world? That patient-centered medicine and patient-reported outcomes mean something other than a review of systems in a SOAP note?
JB: This is a good question. We have evolved now to where the concept of patient-reported outcomes—that is, how did the patient feel, what are the symptoms, how is the individual being treated, how do they feel without the bias of a review of systems or the bias of a clinician interpretation—this is a component of care that we are just starting to determine where it will fit in. Getting back to Dr. Yu's point that part of the value equation and value discussion as we move forward will depend on patient-reported outcomes that may be beyond the review of systems and beyond the typical discussion between a clinician and an individual with cancer when undergoing treatment: The challenge for all of us is what does this actually mean? There are validated instruments out there that go beyond the typical 0 to 10 scale of how one feels or how much pain one has. There is a push from the patient advocacy community, and individual patient reporting is more of what they want to see. They want to be able to report what they experience and have that report add to the record or the menu of care without interpretation or editing by the people caring for them. The FDA has recognized the value of patient-reported outcomes and has actually approved drugs based on patient outcomes. And the FDA has given guidance to the industry on how to incorporate patient-reported outcomes into registration trials. This is going to be part and parcel to what we do, and I don't think anyone really knows where this will be in 3 to 4 years. It does depend on gathering real-world data, and how we do that, and how much data we can gather to evaluate and validate whether there is a difference between what patients perceive and what patients say they experience and what the traditional review of systems says is occurring. It's important to patients, and it's part of what we are going to do.
BF: I've had the opportunity to moderate some physician meetings recently: The value-based tools have come up, and I've been probing the audience to understand if these tools are being used by physicians, by patients, by both as part of shared decision-making. When I ask if patients are going online and trying to use them independently, invariably the response has been no. The uptake at this point seems to be very limited. There seems to be a great deal of confusion regarding how exactly these tools should be used to aid in the decision-making process. Complaints abound that they are not very intuitive. Have you had a similar experience as you've been out talking with physicians? Do you think this is a normal adoption curve and it's just a matter of time, or do you think there are some inherent issues in the design?
JB: I don't think it's a normal adoption curve, and I've heard many physicians and others comment as you have. I don't know whether it's inherent in the design as a whole, but there are some issues inherent in the design. The use of clinical trial data as the only metric for the signs, symptoms, dosages, etc is a challenge. Also, how much are these tools needed? I too have heard physicians saying that their practices have financial counseling. They've dealt with this for a while, and they don't know if the addition of an arbitrary cost score or cost amount in a value-based tool will help a practice any more than what they have now. There's a question in some practices that they don't see how this will be a value to add to their EMR. They don't see how this is any different from what they already discuss in one manner or another. So to add a "requirement" that one would have to use a value-based tool is not something when I talk to physicians that they see as useful to their practice.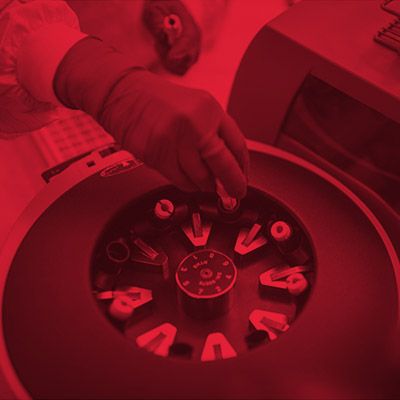 FOCUS Magazine
Explore the importance of Health Economics and Outcomes Research (HEOR) and real-world data in meeting the demands of a dynamic healthcare system.