Health economics and outcomes research today and in the future: A conversation with Ronda Copher, PhD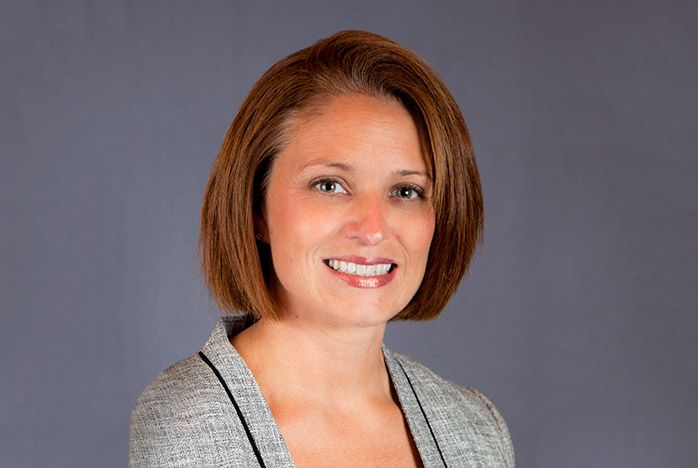 Jennifer Fillman
Healthcare industry expert
Jennifer Fillman recently sat down with Ronda Copher, PhD, Director of Health Economics and Outcomes Research (HEOR) at Eisai Inc. to discuss some of the latest trends in the field of HEOR, ranging from the challenges of calculating the value of care to the opportunities for greater data integration.
JF: As our industry moves toward value-based care and payers are increasingly expecting manufacturers to come to the table with HEOR data, what are you hearing from payers about the strengths and limitations of real-world data?
RC: First and foremost, I think the data has to be systematic. It has to be bona-fide research, not just marketing work. What we've heard is that payers want to see the citations. They want to see that we've put our findings in the peer-reviewed space— not just abstracts and posters, but also in manuscript form, which basically means that the scholarship stands up to the rigor of peer-reviewed research.
Also, I think there is still a need to build deeper understanding of the strengths and weaknesses of real-world data. Commercial claims data wasn't designed for research per se; it was designed for payment. And you need to recognize the limitations of using that data as such. We would like to think that we have full visibility into what happens on the patient side of care, but it's really just a limited snapshot of what happens in the provider setting. It's important to set the context of what you're looking at when you're evaluating the patient experience or what you're looking at with respect to treatment patterns in those different windows.
JF: I couldn't agree more. I think the real-world data is just that—it's how patients are being treated, and it may only show a snapshot in time. We receive a lot of questions about why this is so different from what is happening in the clinical space.
RC: Agreed. When you think about clinical trials, there is a very rigid process and format that has to be followed. It's about demonstrating safety and efficacy, so you need to minimize the amount of variation that happens in the study. When you move to real-world data, there's a lot more disparity with patients and individualized treatment. At times, we're using population-based models to understand things that need to be more targeted. This creates tension for us in this space, and we're really struggling with it. We're using clinical trials, and we want to extrapolate out those findings, but we also want to hone back in to do personalized medicine.
Also, when we look at the treatment patterns using real-world data, whatever the source, there is often an unstated assumption of homogeneity of treatment. In fact, it's likely to be much more heterogeneous, both in terms of the variability of the treatment patterns and the completeness of the data.
Another challenge is that everyone wants more data. If we can get more data, that's fantastic, but the quality of the data is important. More broadly, the question is what do we want to do with that data, and how is it going to help improve patient care? If we can improve patient care, that should allow us to streamline and minimize costs and maximize value.
JF: Calculating the value of treatment and the methodology for determining this has been much debated. Do you think the introduction of value calculators from organizations such as ASCO and NCCN is helping or hurting the argument for HEOR research?
RC: I don't think it's as simplistic as, "Is it a positive or is it a negative?" To understand how we can better serve in this space, I look to patients first because improving patient care is our primary goal. How do we demonstrate value? What does quality care look like?
It's important to have these value calculators and similar kinds of instruments out there. It's also important to recognize that, just as we've been talking about limitations with our data, there are also limitations to our methodology when it comes to measuring value. We can't know or measure everything, so there is always some level of uncertainty. That's why we have an error term in our different analytic techniques, because there are certain things we just don't know. One of the questions we must ask is, "What are the unknown elements and what conclusions we can we draw given the limitations in the methodology?"
We can think about these value instruments like a pair of spectacles. When you put a pair of glasses on, you're going to be able to see certain things. When you take the glasses off and use a different pair, you will focus on something different. You're looking at the same elements, but what is brought into focus may be different given the perspective that you're using. Based on the instrument you use, there are different elements that are emphasized and other ones that aren't included or aren't measureable.
JF: What impact do you think the Oncology Care Model will have on reimbursement and pricing negotiations for pharmaceutical products going forward? How does the definition of an episode of care—all treatments received in the 6 months following initiation of chemotherapy—impact those discussions?
RC: Reimbursement and pricing is a little bit outside of my purview.
I mostly focus on the health economics research element. Empirically speaking, I think a 6-month episode of care is fantastic because it allows us to follow a patient for a long period of time. The real challenge is going to be for the oncology practices. This is a fundamental sea change in how they will be managing the treatment of patients, because 6 months is a long time to be following a patient. Thinking about the data, how are practices going to make sure that all of the data across the 6-month period is integrated? If you think about it from an oncology standpoint, the patient goes to the oncologist for treatment, but what if the patient has a cardiovascular complication and needs to see a cardiologist? As the oncologist, that means I need to coordinate with the cardiologist to collect the relevant data. That represents something very new and different for the industry.
JF: Right. What if they go to the emergency room? How do we get that data and follow all of the treatment that occurs outside of the practice?
RC: Absolutely. While this is a fantastic way to think about following patients, the challenge is really infrastructure. As I understand it, there are almost 500 practices across the country that applied to be part of the OCM pilot. It's going to represent a big change for their practices over a 5-year period.
JF: Novartis made headlines recently by signing outcomes-based reimbursement deals for its heart drug Entresto, notably with Cigna and Aetna. What do you think we might see in the future for oncology drugs?
RC: If we step back from oncology and look broadly, I think we see everyone wants to move toward outcomes-based reimbursement. The challenge is, first you need to agree on a clinical outcome of measurement that you're going to be able to define as a binary indication of success or failure. Then there's the logistics of how these contracts will perform and how they will be implemented. So we've agreed on the clinical outcome, but now how are we going to measure? And how often? And how do we monitor it so we can see if we're making progress? I think we're still determining the logistical elements of how to make these contracts come to fruition.
With respect to oncology, outcomes-based reimbursement may be particularly challenging because we're still debating what the appropriate outcome in clinical trials should be. Is it overall survival? Is it progression-free survival? Is it your relative risk? What are the things we want to look for? And as we said earlier, in a clinical trial, it is a very controlled environment. When you move into the real world, you introduce more opportunities for variation. You have to figure out what are the boundaries of those kinds of projects so that you can have good measures and you feel confident in the outcomes.
JF: Cardinal Health research shows that healthcare providers remain somewhat skeptical about the value of real-world studies and that they still rely more heavily on clinical research when making prescribing decisions. Have you found this to be true? If so, how can we as an industry begin to change perceptions of HEOR research?
RC: There are a couple different things that come to mind for me on this. First and foremost, healthcare providers need to feel confident in the data they're using to make their decisions. Until we see some changes from organizations like ASCO or NCCN when it comes to the kinds of data that they're using to make recommendations for treatment guidelines, I don't think we're going to see clinicians move away from their reliance on clinical data.
That said, there are places where real-world data can provide valuable insights. One of them comes from my neurology background. We published a piece in JAMA Neurology that looked at anti-epileptic products. There was a difference in terms of the products themselves and their primary mechanisms of action. What we found was something that clinicians may have known, but there hadn't been any publications on the topic. Our research showed that if you use two different kinds of mechanisms of action you get better control, as measured in claims, than if you use two medications with the same mechanism—two sodium channel blockers, for instance.
That's one example of a place where real-world data can add value. I think we will see increased use of real-world treatment patterns to illuminate places where providers could potentially streamline treatment or move to a different model of therapy. But we will still face the same challenges we talked about earlier, which is the assumption about homogeneity of the site of care across data. It is constructive to show the opportunity that real-world data presents, but I'm not sure we're going to be able to fully demonstrate the clinical endpoints until we do more prospective analysis.
JF: Within your company, are you seeing increased interest in using patient-reported outcomes data as a way to demonstrate value to and build relationships with providers, payers, and patient advocacy groups? What is the future of using patient-reported outcomes?
RC: I think you can see that patient-reported outcomes continue to be top of mind for people. The question is how it's going to be leveraged. You need to make it meaningful. For example, patients who don't have pain, that's going to be of higher value. The question is how do we measure what patients are experiencing? There are a lot of different ways to get at the information. I think that in the US, we're finally seeing a larger emphasis put on patient-reported outcomes. I'm not sure that's fully permeated the system to all different levels and stakeholders, but it definitely is gaining attention from providers and some of our integrated delivery networks.
JF: In terms of sources of that data, what are you seeing? We've been expanding our capabilities to perform some patient-reported outcomes studies, but it's mainly through surveys. Organizations like PatientsLikeMe or CancerCare are collecting patient-reported outcomes data too. On the front end, some of the oncology care models and patient portals are trying to gather data, but I'm not sure they're collecting the right things or if we even know yet what types of information we need as an industry.
RC: That is a challenge. If you think about this from the quality standpoint, we have some places where we have validated instruments to measure patient-reported outcomes, but they are not always used consistently across different sites of care. It's a place where we're starting to get more traction. That should provide additional specificity so we can have better validity and of course viability across the measures.
JF: I agree. Today, to get a validated tool, you almost have to commission the project. I'm not sure that some of the data sources out there are collected via validated tools. That's a good point.
RC: I think you have to start there, in that, there has to be agreement. The reason there's so much value given to clinical outcomes is because we think of them as being objective or systematically measured. With patient-reported outcomes, we need to minimize the amount of noise around measurement. And a validated tool is one of the ways to do that.
JF: As we look to the future of HEOR, what role do you see linked clinical data and claims data playing in evidence generation? Could it help manufacturers influence audiences beyond payers?
RC: This is where discussions around big data have been going for the past 5 to 10 years. We want to dump all the data into a big bucket so that we can have good transparency across all different sites of care and have a link to the duration of care so we can understand what's happening and have specificity. Oncologists want to understand markers, reasons for discontinuation, lines of therapy, tumor size, all of these kinds of factors, but as we described earlier, they are not always complete in the different data sources. I'm not sure that we are ever going to reach the ideal state, but if we understand what the correlation is between certain mechanisms of treatment and the outcomes, it will enable us to be more confident in the relationships of causality.
JF: Payer claims data is certainly a hallmark in the space. Increasingly, EHR data has become a hallmark as well. Now, we're talking about patient-reported outcomes data, and we're starting to hear about marker data. What other trends can we expect in HEOR over the next few years?
RC: The idea of integrated data will continue to be important. We need to broaden how the collaboration gets done across the healthcare landscape and encourage more partnerships so we can better understand what's happening in treatments and sites of care. This is where the value of outcomes-based reimbursement contracts are useful, because it's basically a way to get all of the stakeholders to collaborate to see what's going on. And everyone has some skin in the game. It would be nice to have more collaboration so we can better understand the episodes of care and see where we can offer improvements.
JF: Any final thoughts about the future of the industry?
RC: The challenge is that we keep asking for more and more data. But I think providers and patients and even payers to some extent are wondering, what's the value that we're getting from this data collection? Should we be much more critical about the kind of data we're collecting? I think we're inundating the healthcare professionals with requests for data, but it is not clear how it will come back to benefit each stakeholder. This goes back to collaboration and making sure we have practicing clinicians involved in the real-world studies. I think that if we could have more collaboration across the field, it would be beneficial so that we can determine what good data really is.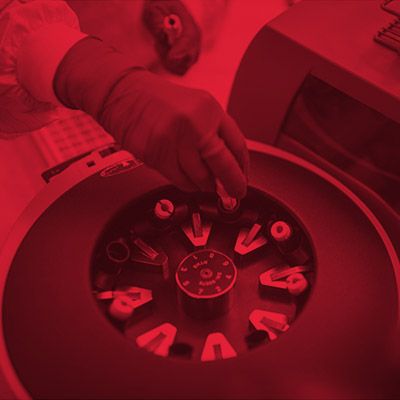 FOCUS Magazine
Explore the importance of Health Economics and Outcomes Research (HEOR) and real-world data in meeting the demands of a dynamic healthcare system.