Comparing EU and US attitudes to biosimilars
Moderator:
Bruce A Feinberg, DO
Vice President, Clinical Affairs, Chief Medical Officer, Cardinal Health Specialty Solutions
Speakers:
Sue Naeyaert, BPharm, GDipPharm, MCom 
Senior Director, Biosimilars Policy North America, EMD Serono
Florian Turk, PhD
Head, Global Payer Marketing, Sales, and Relations, Sandoz International GmbH
Graham Foxon, MBA, PhD
Managing Director, Remap Consulting
Frank Ernst, PharmD, MS

It has been 35 years since the Hatch-Waxman Act provided the FDA the guidance to manage the emergence of generic drugs in the marketplace, thereby dramatically altering the pharmaceutical industry and medical care in the US. Now we sit at another inflection point as biosimilars enter the market and the rising cost of healthcare has placed drug pricing and value into the heat of the spotlight. I recently sat down with EU and US experts to understand the many ways biosimilars have been incorporated into EU country formularies and how that experience as well as regulatory practices and stakeholder perceptions might influence adoption in the US.
Presented at: The 19th Annual International Society for Pharmacoeconomics and Outcomes Research European Congress; October 31, 2016; Vienna, Austria
Bruce Feinberg: I left private practice in medical oncology 6 years ago and joined Cardinal Health as a Chief Medical Officer for their Specialty group. Shortly thereafter, I was giving a lecture for the Association of Health Insurance Plans and was asked if I could also sit in on a panel on biosimilars. I asked, "What is a biosimilar?"
Now 5 years ago, that would not have been a strange question. I think, to a certain degree, each of our respective journeys into this space may help not only to introduce the audience to each of our panelists but also shed light on this evolving field.
So, we'll start with Graham. Please give us a short history of your journey into becoming a subject matter expert in biosimilars.
Graham Foxon: Good morning, everybody. So, my name is Graham Foxon. I'm Managing Director of Remap Consulting. Remap Consulting is a specialist pricing and market access consultancy, and we specialize in helping our clients gain pricing and reimbursement for their products, mainly across Europe.
With regard to biosimilars, I've actually been involved in biosimilars and had an interest in biosimilars for more than 10 years now.
BF: All right, make me look bad. Most of us 5 years ago didn't know much about the subject.
GF: I was involved early on in trying to understand the payer perception of biosimilars, with the growth hormone that came from Sandoz. And at that time, it was a very, very early stage. Payers were not aware of biosimilars, what it meant, how they should evaluate it, how they should price it, how they should cover it. And since that time, a lot has evolved over the past 10 years, and I have taken a very keen interest in tracking and monitoring that evolution right up until recently, where we supported a client to  secure pricing reimbursement for a new biosimilar product across Europe. And I can tell you the landscape now has evolved dramatically in Europe compared to that of 10 years ago.
BF: Florian?
Florian Turk: I would not lay myself out as an expert in biosimilars. I think I'm now 2 months into that sphere. But I'm actually fascinated by it. What I would say is that I'm an expert in patient access. I joined Sandoz as the Head of Payer Marketing, Sales, and Engagement. I worked for GSK before, where I learned a lot about patient access—different schemes, different ways you can redefine pharmaceutical development and commercialization with different kind of ideas in mind. And before that, I worked for Novartis in the innovative products arena as well.
Sue Naeyaert: I work at EMD Serono, based in Washington, DC. I've been in biosimilars for 4 years working in our headquarters in Switzerland, and for the past year working on biosimilars policy in Washington. So, as many of you know, biosimilars policy around interchangeability, naming, and substitution are all very hot topics.
Frank Ernst: I will say that my experience really is, in part, as a pharmacist/PharmD/pharmacoeconomist by training, having sat in research-type roles at Eli Lilly, within a GPO-related research organization, and working in different capacities with different types of data. So thinking about databases, and thinking about medical record reviews, and patient and physician survey methods, and a number of different methods that might be applicable to biosimilars.
BF: Probably to level-set, we should begin at the beginning with maybe a definition.
Sue, I'm going to start with you on this one: Small molecules, like aspirin, which is composed of 16 atoms, are a chemical entity, and you can actually make an exact copy of a chemical entity. So there's no need to do lots of clinical studies to prove that a small molecule like this is a generic of the originator product. You just need to do bioequivalent studies.
Biological products are large, 20,000-atom molecules like antibodies, not chemically synthesized but made within living organisms like yeast. They will never be exactly the same by the very essence that they are biological products. So, as a company trying to make biosimilars, you've got to re-engineer, reverse engineer back to what the originator molecule looks like.
But it would be fair to say that inherent to the biologic process, is variation.
SN: Absolutely.
BF: So the initial molecule, in and of itself, is going to have variance in every batch of production.
SN: Correct.
BF: So you have an inherent amount of variance in the reference or originator drug.
SN: Yes, there is batch-to-batch variation, but that shouldn't make a difference. It shouldn't make it like a biosimilar. You've got some of the products on the market, such as Rebif [interferon beta-1a], which has had 39 manufacturing changes, and from a regulatory perspective, when those changes are significant, you have to go back to the regulator and determine whether clinical trials are needed or not. It is an inherent part of biological manufacturing that even rituximab from the mid-2000s doesn't look like rituximab today, because it's had a gradual biologic production evolution—called "drift". And over a period of time, the production process and the manufacturing process do change marginally over time. But that's because you want to upgrade your technology, you want to make it the best possible process, so your machines are going to be much more modern today than they were 10 years ago. You also want to increase your yield and your production process, and you want to be more efficient and cost-effective.
BF: So Graham, you've been doing this for 10 years. More than anyone else in the room, and you've gotten to see this first wave of introduction in the EU. And I tend to think of the introduction of biosimilars kind of in 3 clusters, and that's supportive care drugs, which were first; chronic disease drugs, which were second; and now, what's going to be, I think, the biggest challenge—especially in the US adoption—is going to be life-threatening disease drugs.
GF: So, absolutely. And, I think I would actually add a fourth one there, which is specialty care—so, the growth hormones. And now there's the infertility treatments, which are very specialized, as well as the oncology. And I think this is one of the challenges that people face, because they all talk about biosimilars, but as you say, Bruce, they actually can be used in very distinct therapeutic areas. And I think the challenges that manufacturers, but also other stakeholders, have in each of these therapy areas is different.
Payers became really interested in the past couple of years, where you have the anti-TNFs—the infliximabs—coming to market. These have been massive products—chronically used, very expensive—and you've had a couple of biosimilar products launched on the market in Europe. And what we are seeing is a slow switch over time. Payers have become much more interested. They're making it easier to get your product priced. Now they're basically saying, if you're a biosimilar going for the same indications as a branded drug's, they don't need to review your product. As long as you're cheaper, they're happy to give you access. In Norway, in the first year, the prices of the anti-TNFs were 10% to 20% lower than the branded product. Not a lot happened. That wasn't enough to switch people. Then a tender was published, and the first tender was about 30% lower. And what we saw in Norway was a lot of the hospitals were starting to put new patients onto the biosimilar, but they were keeping the existing patients on the branded product. And then just last year, the tender was won again, and it was a 68% or 69% decrease. A massive decrease over the branded price. And that price was enough to get the hospitals to force the physicians to switch patients onto the biosimilar. So I think price is definitely a driver of access there.
BF: We've addressed more than a couple critical issues. One, of course, is access. One is price. One is approval. And in the real world, the real-world evidence role in approval may become critical if the clinical trial requirements are so much more diminished. So Frank, we have Celltrion's product [Remsima] that's been reviewed by the FDA. The reference product is Remicade [infliximab]. It's only studied for RA but approved for 6 indications.
As a health economist, what is the kind of post-market research that could be used in order to really gain a greater foothold and understanding of its equivalence to the reference drug? What are we lacking in clinical trial results but could find in real-world evidence results that might help to assure a market and increase adoption?
FE: Great question. From methodological perspectives, I would say you don't necessarily know where you're starting from for sure, and each indication is probably somewhat different. Methodologically, we're thinking about applying just about any method you could think of, and we've got different perspectives, different end users, eg, physician preference—what makes a physician choose the branded agent over a biosimilar—patient perspective, and whether they find it acceptable.
FT: So on the one side, either you truly understand and believe in biosimilars as a concept and in extrapolation, or you don't, and you ask for additional data. As a believer you start analytically, which is structural and functional, then you go into PK/PD where you can, with high sensitivity, detect any potential differences.
BF: I don't know if you can get the patient and provider communities to grasp what you're describing.
FT: I hope we can so that we can do the research maybe in some other more modern and relevant areas. So when you look at what the true promise of biosimilars is, and the way you can now very much broaden access to biologics, which has been an amazing experience for everyone who has worked in innovative products during the past 10 or 20 years.
To truly deliver the promise of biosimilars, you don't want to build research where you study each and every indication, because then again, from the offer you can make in terms of affordability and which patients you can deliver, you might not be able to deliver that promise anymore.
GF: So, I think it's an element of trust. I think early on, you've got to build trust in all of the stakeholders that these products really are similar, that they're offering the benefits. I mean, if we think about the NTTS [New Techniques and Technologies for Statistics], they were tested in the arthritis space. They also can be used in gastroenterology, which is a different physician group. It's a completely different patient population. There is no evidence in that space.
Now, I can totally agree with you, theoretically, that they should work—and there is no reason why they shouldn't—but I think you've got to build an element of trust. And I think this is where real-world evidence can really come in.
FT: Would it not be more modern and relevant if you really focused on the more educational side? I think some critical hypotheses now have been tested when you look at NOR-SWITCH and other studies.
SN: Yes.
GF: I think the burden, unfortunately, is on those first biosimilars coming through to build the trust. And I think that's where the benefits to the healthcare society and everything come, because obviously that's when the cost savings come. If the manufacturers don't have to invest large sums of money doing large clinical trials, they can pass on the cost savings.
BF: If we accept the minimal trial hypothesis, then the R&D cost should be a 50% to 70% differential, but what we're seeing in the market outside Norway is 20% pricing below the reference drug.   Are biosimilars getting a free pass here?
SN: So what you're seeing in Norway, where you have the 39% discount for the first year, then it went to a 72% discount, then it's going back to a 69% discount, because when the next tender went in, they couldn't bid such a high discount. So I think you will see higher discounts over time, but what you see in Norway is that with the higher discounts, you've had the health authorities come in and highly encourage physicians to switch. You have uptake in Norway—over 90%. In Finland, 88% to 90%.
BF: So, is that really adoption and buying into it and being believers? Or is it more of a heavy hand?
FT: I believe it's a very confused picture, right? Because what we see is the end result of many confounding factors in which you have different incentives or disincentives in the system. We see a number of different policy interventions in many different countries, where policymakers are trying to learn about what the promise of biosimilars for the healthcare systems could be. They are kind of trying different instruments, trying to understand what are best practices, and which can be adopted in different parts of    the world.
BF: All right, so Frank, I am a reference brand manufacturer, and I'm listening to the Florians of the world speak, and I'm concerned about their irrational exuberance over the unproven, and I want to do the trials, with real-world evidence, that are going to show them that the brand drug which I've invested in and spent the past 20 years promoting is the better product. What's that trial look like?
FE: That's a great question. I'm not sure I have the answer.
BF: There are a lot of people in the room who would really like to know.
FE: Yes, well thank you for that.
SN: Just one point—it can't be better. It just can't be better, because by definition, it's biosimilar. So it can't be better. It has to have similar efficacy, similar safety.
BF: If you go by resource utilization, it could be non-inferior. But if you use cost as a metric, it could be better.
SN: Ok, so, from a cost perspective, yes.
BF: Right, but the concern would be what do we know about, if we're going to go with more traditional efficacy and toxicity, and we're going to look at those aspects, because that's not what's available in a clinical trial. And to some degree, is the real-world population different from the trial population? And is that a difference that you could show? That could be meaningful, because it's going to be a population which is less enriched and potentially sicker. So I don't know. Where would you go with that if that's your charge? Design that study for us.
FE: So it's not going to be a clinical trial, but it could be a pragmatic trial. It could be database research once the data start to come in, relying of course on the utilization to be there in order to be able to analyze it. I think with the databases that are available in different places around the world, you're going to have very deep and ripe areas of research to answer lots of different questions: regulatory uncertainty, complexity of production, interchangeability or substitutability, competition, and a new term: "biobetters."
BF: Florian invented it.
FT: I mean, I don't know what the perfect study design is, right? One key hypothesis which was subject to a study was NOR-SWITCH, and it was about switching. I think it was quite an important study.
SN: I think the beauty of real-world evidence for biosimilars is the fact that the regulatory pathway only requires you to do a clinical trial in the most sensitive population, and RWE provides a mechanism for those indications that haven't been studied in the clinical trial environment.
BF: I would think the reference brands might want to know, before the introduction of a biosimilar, what does the current real world look like for their brand across the disease in which it is indicated? That could be very, very different from a clinical trial in terms of the comorbidities of these patients, the age of these patients, the complexity of disease of the patients, the actual diseases themselves, what are the resource utilizations costs, the patterns of care. Is it being used in the first line, second line, third line, and in what sequence? You would think the brands would want to know the landscape so that when the biosimilar comes into the marketplace, you can really measure and study it. It seems like it's almost happening after the fact: "Oh my God, the biosimilar's in the market; we'd better look at this now." And I'm surprised that there hasn't been more of that. Was there those types of studies being done in Europe by the reference brands in order to really get a handle on their current position?
GF: Certainly, with the growth hormones. I mean, a lot of the manufacturers were having big databases, registries, so that physicians could go in there and they could enter all the patient data, and they could monitor it, and they could track it themselves, and the physicians really liked these registries, because they could really see how the product was impacting patients. And they have massive amounts of data there. You can demonstrate the true efficacy in more than one of the populations. And that's where I see real-world data going with regard to biosimilars.
BF: I'm curious where you think we're going to be in 5 more years with biosimilars. And particularly in regard to separately, what will be happening in Europe, and what will be happening in the US?
GF: So personally, I think it comes down to trust, and trust building. And I think that's what's going to have to happen over the next 5 years with all of the stakeholders. We are seeing it at sort of the national payer level in Europe at the moment. I think there's an element of trust in biosimilars: The regulatory bodies have approved them. They're having processes in place that you can get access. I think where we're seeing the challenges now is more at the local level. I've come across a number of cases where the biosimilar manufacturers just can't get access at the local level because the local systems aren't set up to accommodate for a biosimilar and a branded product on their formulary. I think those issues will be ironed out over the next 5 years, and I think we will see an increase in uptake of biosimilars as the cost benefits are seen, but also as all of the stakeholders begin to understand that they are similar. These products are similar and can result in cost savings because the clinical effects that they are seeing are comparable.
FT: So, in 5 years from now, we will have all internalized the concept of biosimilars and of extrapolation, and we will start to get excited about it.
And 5 years from now, I would expect, at least in a critical mass of markets, we will not have those artificial price discussions. Is it a 20% discount? Is it more? I think we will start to learn in the calibration process what is likely the right balance between procurement instruments, price, number of provider suppliers you need in the market, and what is needed for, on the one side, a sustainable business, and on the other side, sustainability of care, particularly when it comes to oncology.
Which brings me to the third point: In 5 years from now, we will hopefully have very reinforcing experience as well in life-threatening diseases, and people won't make this artificial distinction anymore between supportive care, life-threatening diseases, or others.
SN: So, I think we'll see a difference between Europe and the US, to start. I think in Europe, you will definitely see increased uptake of biosimilars outside of the Nordics, but also in the other European countries. So we're starting to see uptake of around 30%. I think that will increase. And you'll have more biosimilars coming to the market. I mean, we have a second infliximab biosimilar entering the market in Europe. I think you'll see different policies coming in Europe that Florian was mentioning earlier, about the quota systems in Germany. We're seeing quotas where you have to use biosimilars, but they're pretty low—you know, 6%, 7%, 8%. But you've also got fixed reference price groups, which you see in Spain. So as soon as a biosimilar enters the market, you've got a fixed reference price group, which means the reference product and the biosimilar come down to the same price.
I think the difference in the US will be seeing how many biosimilars get approved. So we've seen an adalimumab/Humira biosimilar get FDA approval. We've got an etanercept/Enbrel biosimilar approval in the US. But the launch possibilities are a long way off because of patent issues. So even in 5 years, we still may not see an etanercept biosimilar, but hopefully we will see a Humira biosimilar. But you know, the originator has come out and said they don't expect to see biosimilars in the market in the US until 2022. There's still a lot of barriers in the US. You don't have—the FDA has not even issued their guidance on interchangeability. [Since this talk, FDA issued draft guidance regarding considerations in demonstrating interchangeability with a reference product in January 2017.]
FE: I think some of the—I'll say it in a somewhat different way—  I think some of the misperceptions or that doubts related to interchangeability or the utility of different agents will not be at the forefront of the questions being answered or asked. I think in terms of research questions, they will be different.
BF: I'm sorry guys, but we've run out of time. What a wonderful problem to have. I want to thank all of you in the audience for coming out this early in the morning, some without a first cup of coffee. I want to thank my panelists, Graham, Florian, Sue, and Frank.
And I'll leave you with a final thought: In 5 years, will innovations like immuno-oncology obviate all the benefits of biosimilars because we will have eclipsed the class of reference drugs upon which they are built and moved on to something new?
Thank you.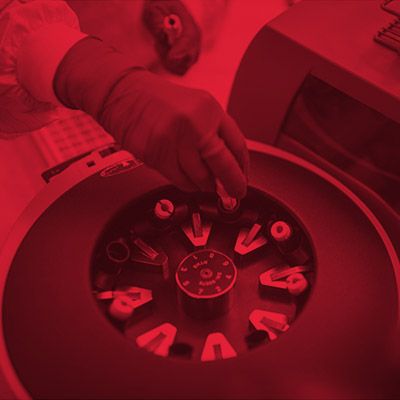 FOCUS Magazine
Explore the importance of Health Economics and Outcomes Research (HEOR) and real-world data in meeting the demands of a dynamic healthcare system.